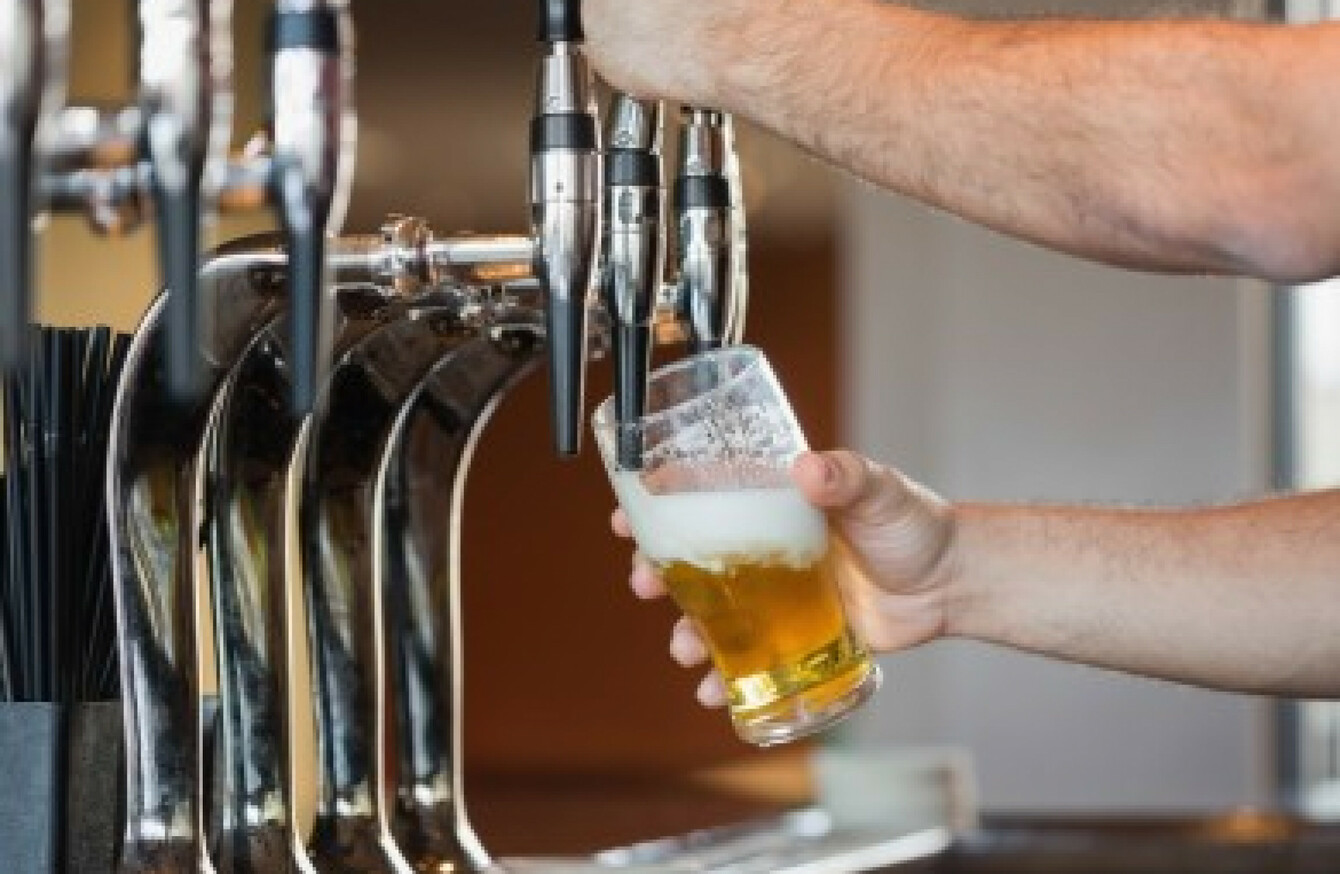 File photo.
Image: Shutterstock/wavebreakmedia
File photo.
Image: Shutterstock/wavebreakmedia
THE GOOD FRIDAY drinking ban is another step closer to being lifted after a bill to reverse the 90-year-old law sailed through the Seanad.
The Intoxicating Liquor (Amendment) Bill 2017 aims to reverse the obligatory closure of licensed premises every year on Good Friday.
The Bill was passed with ease after the government made some minor amendments to the legislation.
Independent Senator Billy Lawless, who proposed the bill, hailed its passing as "another progressive step in Ireland's long journey of separation between Church and State."
The legislation now moves on to the Dáil where it will be debated after the summer break.
Fine Gael Senator Joe O'Reilly was the sole voice of opposition to the legislation. He called for a delay in the passage of the bill to allow for "further reflection."
"It breaks a very important Irish tradition and goes against health and anti-drink strategies and policies. It is offensive to many religious groupings, will not assist tourism and is a bad proposition," the Cavan senator said.
We need to stand back a little. It is too easy to jump on every fad. With regard to the Minister in some way improving in our position, I think people want us to keep our tradition and culture, and stand up for what is right.
However Senator Lawless argued that the bill will help curb binge drinking. "It is stated government policy to reduce binge drinking in Ireland, an objective we all support," he said.
Keeping pubs closed on Good Friday actively incentivises binge drinking where people gather all day, fuelling with alcohol in an uncontrolled environment.
The Vintners' Federation of Ireland (VFI) also welcomed the Seanad vote.
"The current law comes from a different era and fails to reflect the contemporary, diverse society we now live in," VFI CEO, Padraig Cribben, said.
"Besides the antiquated nature of the law, the Good Friday ban is unfair to tourists and presents a negative image of our country. Removing the ban is positive news for the tourist industry as we fight the effects of Brexit and a weak sterling."
The VFI called on the government to expedite the Bill's passage through the Dail and enact legislation.