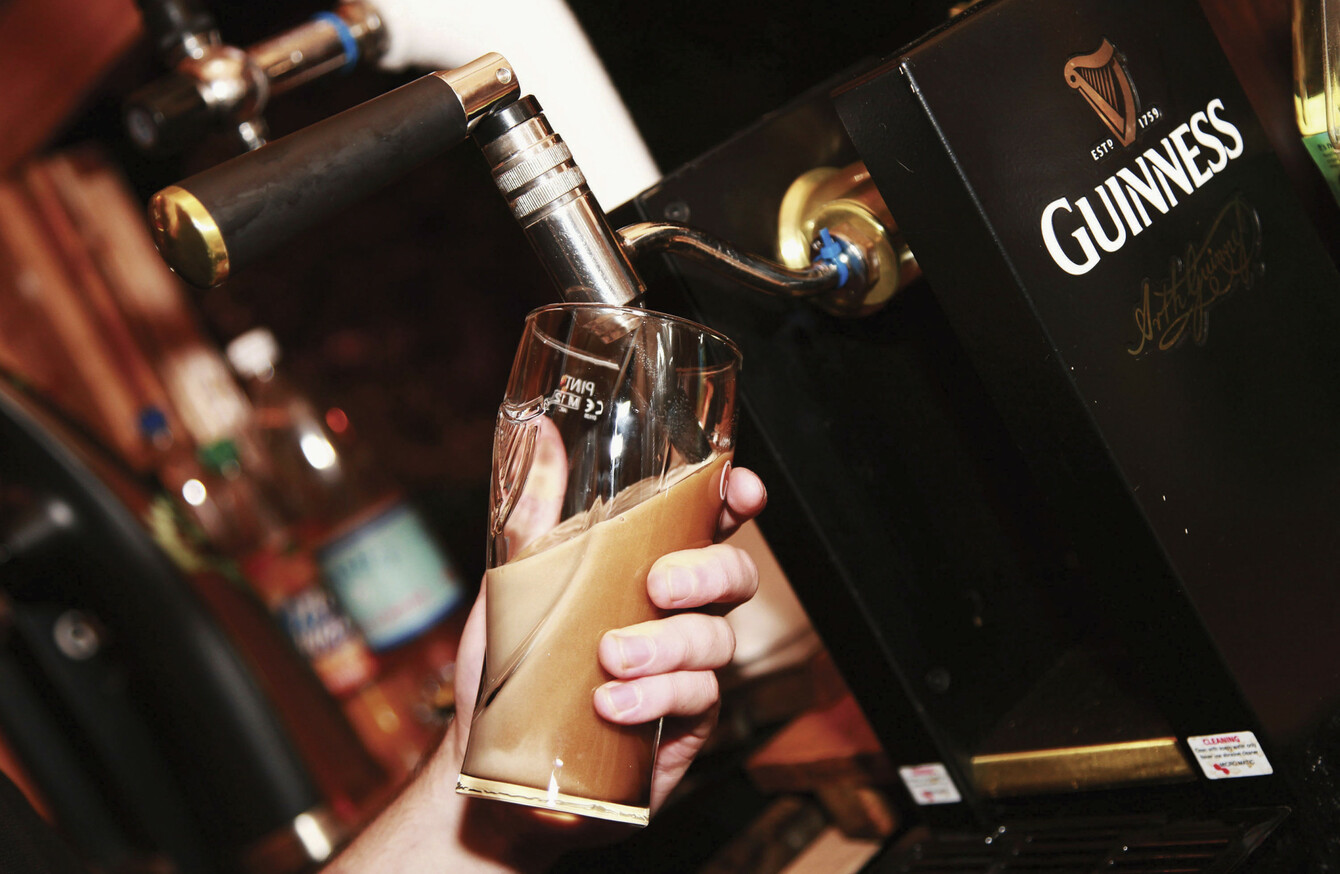 Image: RollingNews.ie
Image: RollingNews.ie
THE DÁIL HAS passed legislation allowing alcohol to be sold on Good Friday.
The ban will be overturned as the Intoxicating Liquor (Amendment) Bill 2017 cleared the house today.
Junior Justice Minister David Stanton said that the bill, introduced by independent senators was good for tourism.
"Tourism makes a much greater contribution to our economy (than when the act was brought in) and this is particularly true during holidays, such as the busy Easter period.
"In addition changing demographics and increasing diversity in our population have led to a reduction in traditional religious practice.
"Taking all these factors into consideration the Government considered that it was an opportune time to have an examination of the Good Friday restrictions."
The law will be signed by President Michael D Higgins next week and be in effect for this Good Friday.
The prohibition was originally included in the Intoxicating Liquor Act, 1927, which set out closures for three days – Good Friday, Christmas Day and St Patrick's Day. The St Patrick's Day ban was lifted in 1960.
The two days that pubs are closed are two of the most significant in the Christian calendar, marking the birth and death of Jesus.
The closure is meant to be used as a mark of temperance and something of mourning for the church.
But the independent Senator Billy Lawless, who proposed the bill, last year hailed its passing as "another progressive step in Ireland's long journey of separation between Church and State".
Publicans have estimated they lose between €30 and €40 million by closing on Good Friday.
The Restaurants Association of Ireland welcomed the news. Adrian Cummins, Chief Executive of the association said:
"This is long overdue and will be a huge boost for Irish tourism in 2018 and bring Ireland in line with our EU colleagues and competitors."
Pub representative bodies the LVA and VFI also welcomed the decision.
Independent TDs Maureen O'Sullivan and Mattie McGrath were against the amendment,  with O'Sullivan calling for "a few Good Fridays" during the year and McGrath saying "Good Friday is the only day when publicans can take a breather".