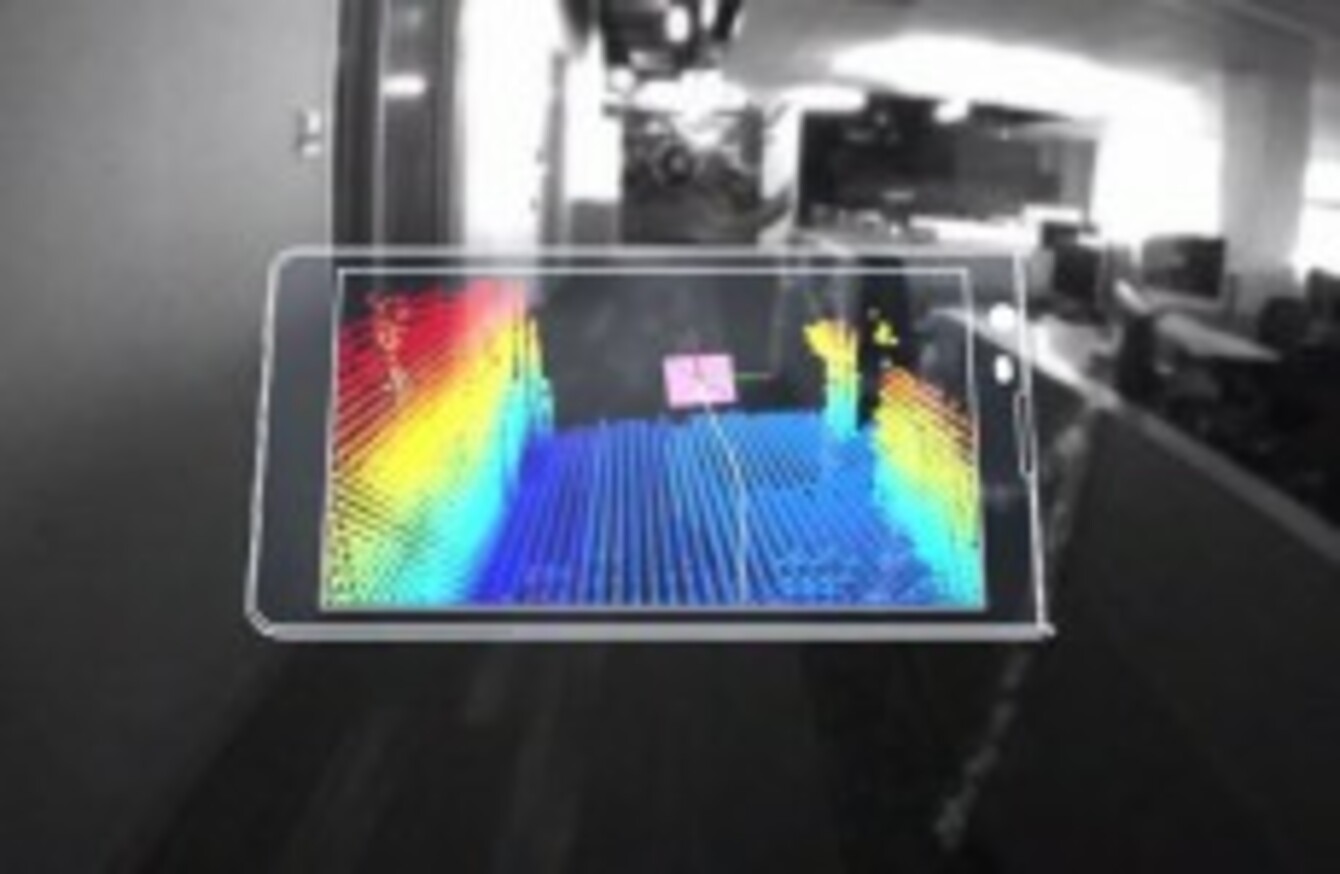 Image: Google ATAP/YouTube
Image: Google ATAP/YouTube
AFTER ANNOUNCING IT'S working on developing smart contact lenses and robotics, Google's next project is a new phone that will be able to create a 3D map of a room while you're there.
The phone, codenamed Project Tango and developed by Google's Advanced Technology and Projects (ATAP) group, has 3D sensors built into the phone, allowing it to make 250,000 3D measurements every second.
It uses this data to update the position and orientation of the phone and uses that data to create a 3D model of the space around you.
The applications for such technology would begin with indoor mapping, but could be used for other purposes such as gaming, allowing the visually-impaired make their way through unfamiliar indoor places, and measuring objects and spaces.
Part of the technology used comes from Irish company Movidius, which develops vision processor technology for mobile devices. Its Myriad 1 vision processor is used to power Project Tango as well as future models.
Google ATAP has been working with universities, research labs and industrial partners in nine countries to help develop the technology.
The company currently has 200 prototype development kits for use in areas such as navigation, gaming and sensor data, but the project is open to anyone with unique ideas for the technology as well.
(Video: Google ATAP/YouTube)