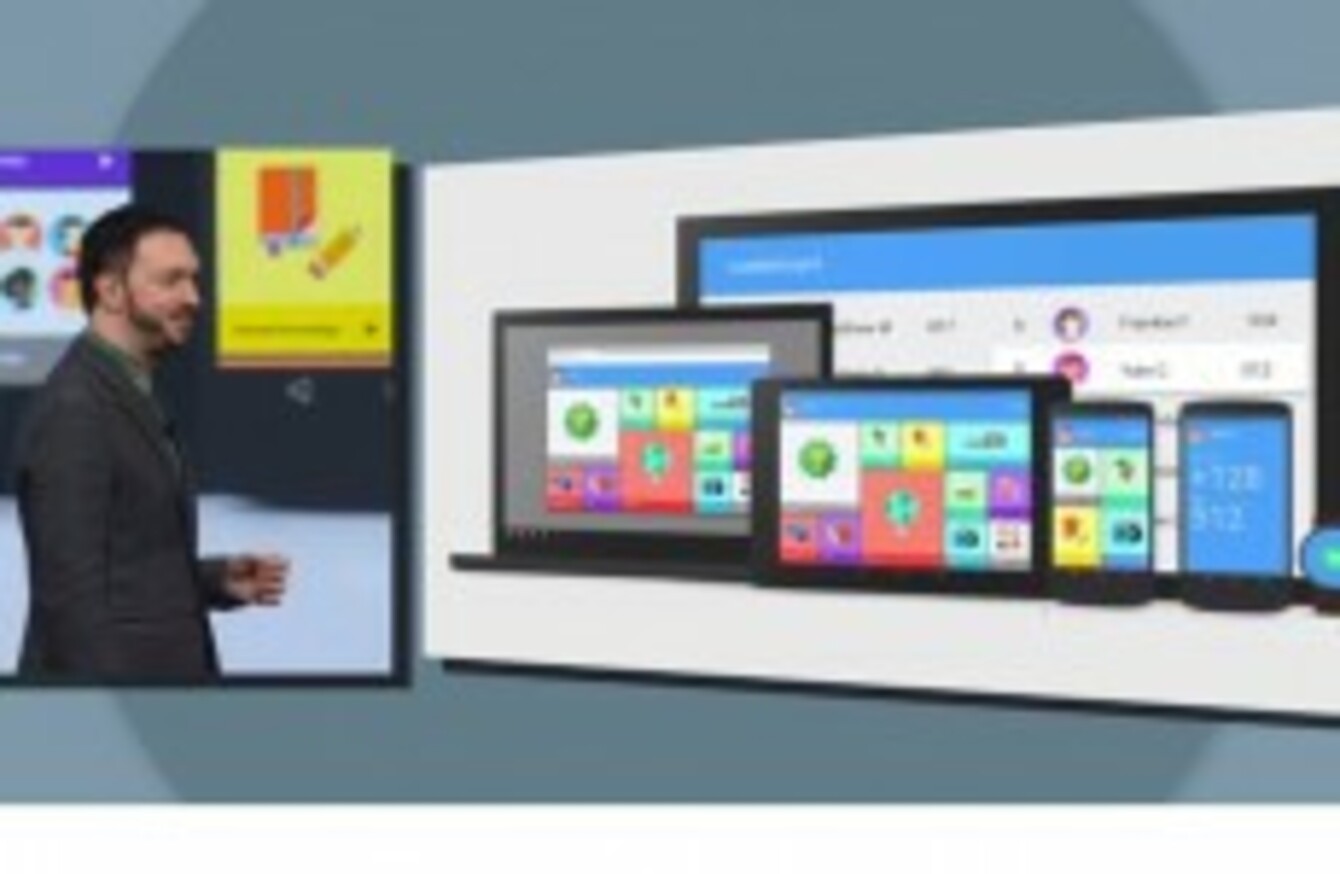 How Google's new look, called Material Design, will appear across all platforms.
How Google's new look, called Material Design, will appear across all platforms.
GOOGLE HAS REVEALED its redesigned version of Android, currently codenamed L, a few months after it revealed its last major update KitKat.
During the two and a half-hour keynote at Google I/O, the senior VP of Android, Chrome and Apps Sundar Pichai said there were over 5,000 API changes, stating that the company wanted to "rethink the user design experience in Android."
Many of these changes involved linking up to other devices like Android Wear smartwatches, Android TV, AndroidAuto – its in-car dashboard offering – and using Chromecast to display Android on your TV, but the original Android platform was still front and centre of everything that happened.
Of the changes announced, the biggest change was visual. Calling the new look 'Material Design,' the design language provides a more radical look for Android apps, web applications and for Chrome OS, and provides a more consistent design across all platforms.
The new interface features bolder colours, smoother screen transition for apps and services, minimalist Android buttons, changing from square to round icons and animated touch feedback.
One of the apps which showed off the redesign was the Gmail app, which saw a side-by-comparison of the old and new version. Alongside that was the preview of a quiz app showing off the concept. Anyone using a Chrome browser can preview it here.
Notifications has been given a redesign too. Originally appearing at the top of the screen via an icon, the lock screen will allow users to see what they missed and respond to certain apps directly from the lock screen. The look is rather similar to Google Now with decent sized cards showing you what you missed.
Also, if you're using an app and a phone call comes through, it will appear as a drop-down notification, allowing you to accept, reject or just ignore it and continue whatever you're doing.
The recent apps screen has also gotten a makeover as well. Instead of displaying your most recent apps in a line, they are now stacked on top of each other. It also displays recently accessed web pages too, suggesting that certain apps could have multiple items in the list if required.
The L preview is available for developer devices to download from today, while the official release is expected to happen sometime in Autumn.