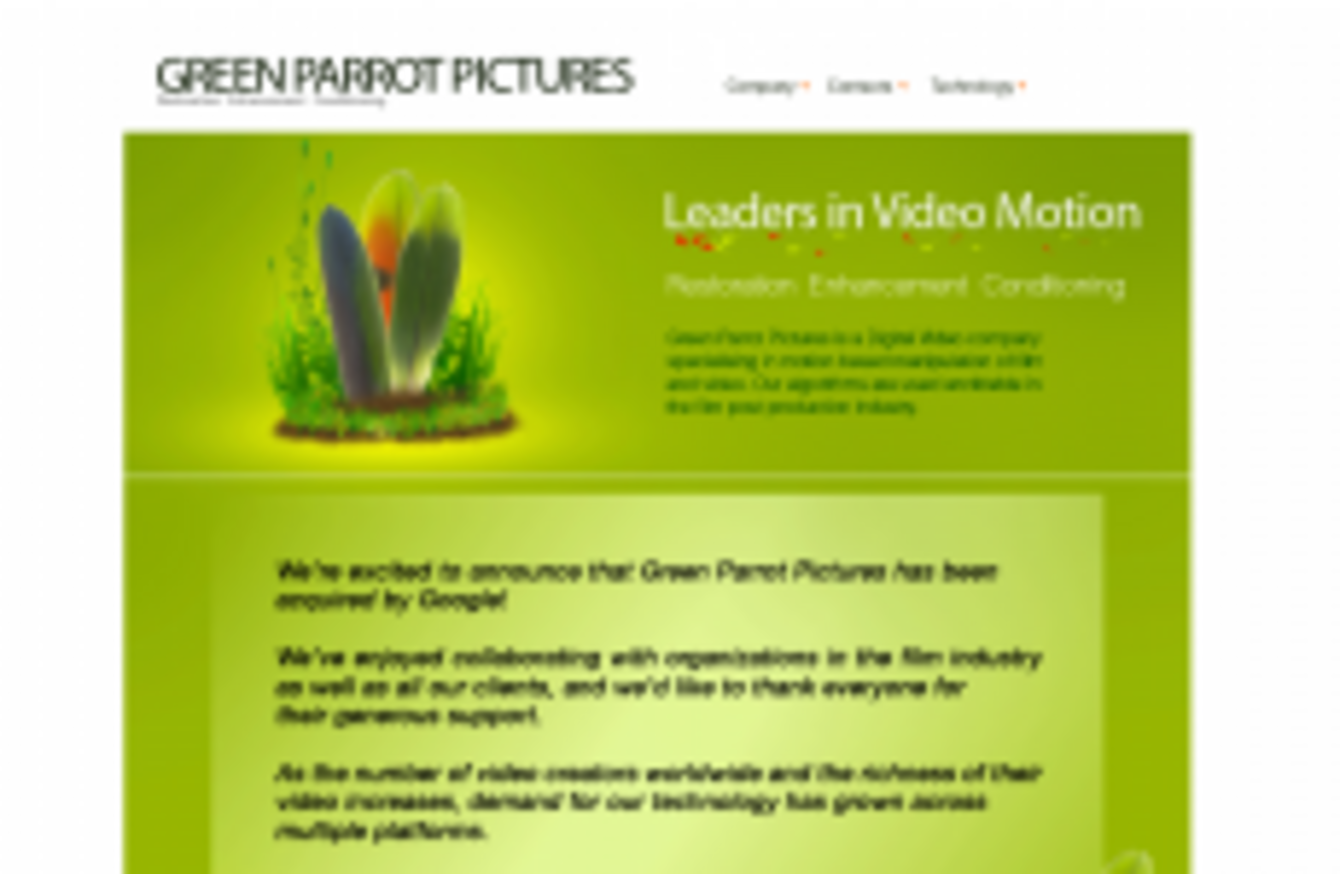 GOOGLE HAS ANNOUNCED the acquisition of a Dublin-based technology startup company that helps to improve the quality of low-resolution videos.
In a post on the official YouTube blog, Google's director of video technology Jeremy Doig said the acquisition of Green Parrot Pictures – a company set up at Trinity College, Dublin - would help make videos "look better, while at the same time using less bandwidth and improving playback speed."
Among the techniques worked on by Green Parrot is the ability to stabilise shaky video footage recorded on portable devices like mobile phones, as well as the ability to remove blotches, 'noise' and flicks from older footage.
The company's technology has previously been used in major Hollywood productions like the Lord of the Rings and X-Men franchises, enriching the visual feel of videos while also sharpening their quality.
Doig said the current protests in Libya – where many videos been uploaded to YouTube had been almost unwatchable, due to their blotchy and shaky content – were an obvious example of where Green Parrot's technology could be used.
The company's team of engineers would be "a source of new ideas and further innovation at YouTube and across Google," Doig added, explaining that 35 hours' worth of video footage was now uploaded to YouTube every single minute.
A company spokesperson added this morning that "YouTube doesn't just want to host video, but strives to provide the highest quality viewing experience", adding that Green Parrot "has a proven track record of implementing the most cutting-edge video improvement technology out there".
In a brief statement, Green Parrot said it was "excited to join Google, where we will apply our expertise to improve the online video experience for hundreds of millions of users worldwide on many different products, platforms and services."
Green Parrot was founded in 2004 by Anil Kokaram, an associate professor at Trinity College's department of Electronic and Electronic Engineering. Kokaram could not be reached for comment.