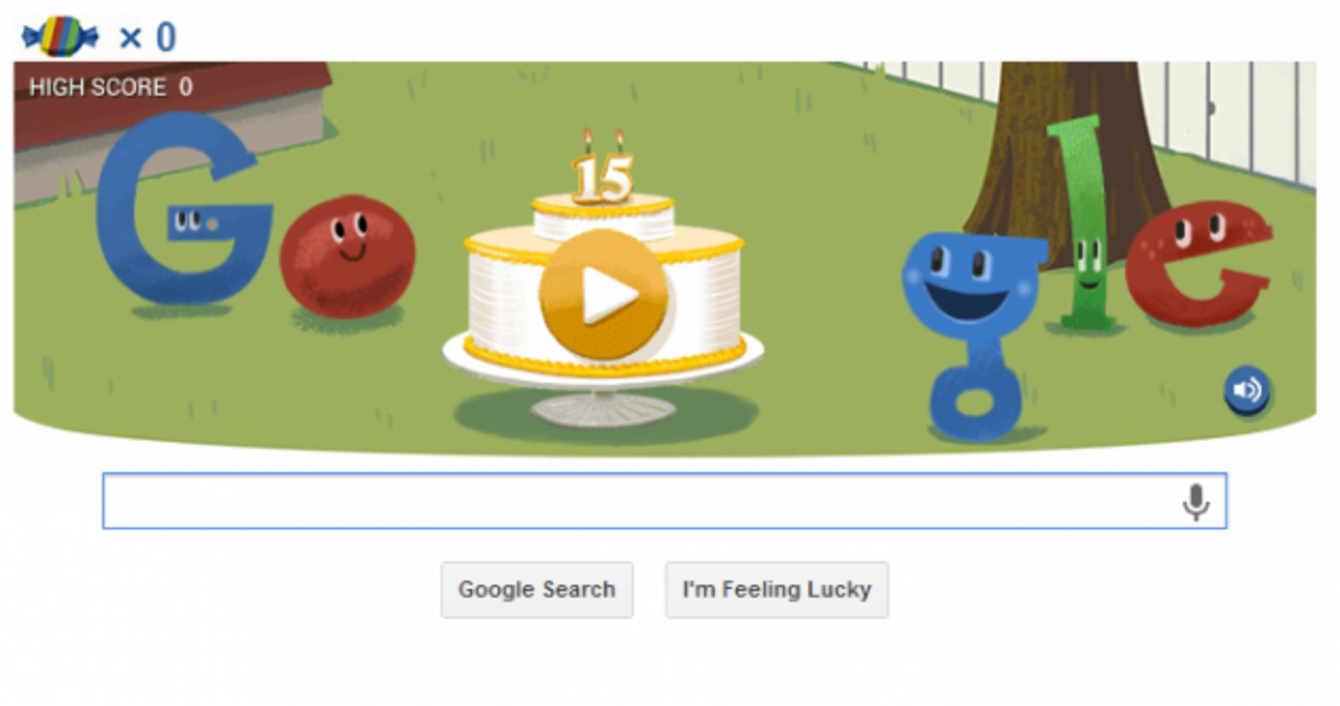 Image: Google
Image: Google
GOOGLE'S DELIGHTFUL DOODLE has us gripped with competitiveness at TheJournal.ie HQ.
The whack-the-piñata interactive game has led to whoops of joy and moments of shoulder-shrugging cringe when the stick is wielded on a whole pile of nothing.
Have no idea what we're on about? Check out Google's 'Happy Birthday' doodle to itself on its 15th birthday.
As a more serious marking of the occasion, the search engine also announced an update to its search algorithm to make it more user-friendly and responsive to longer search terms.