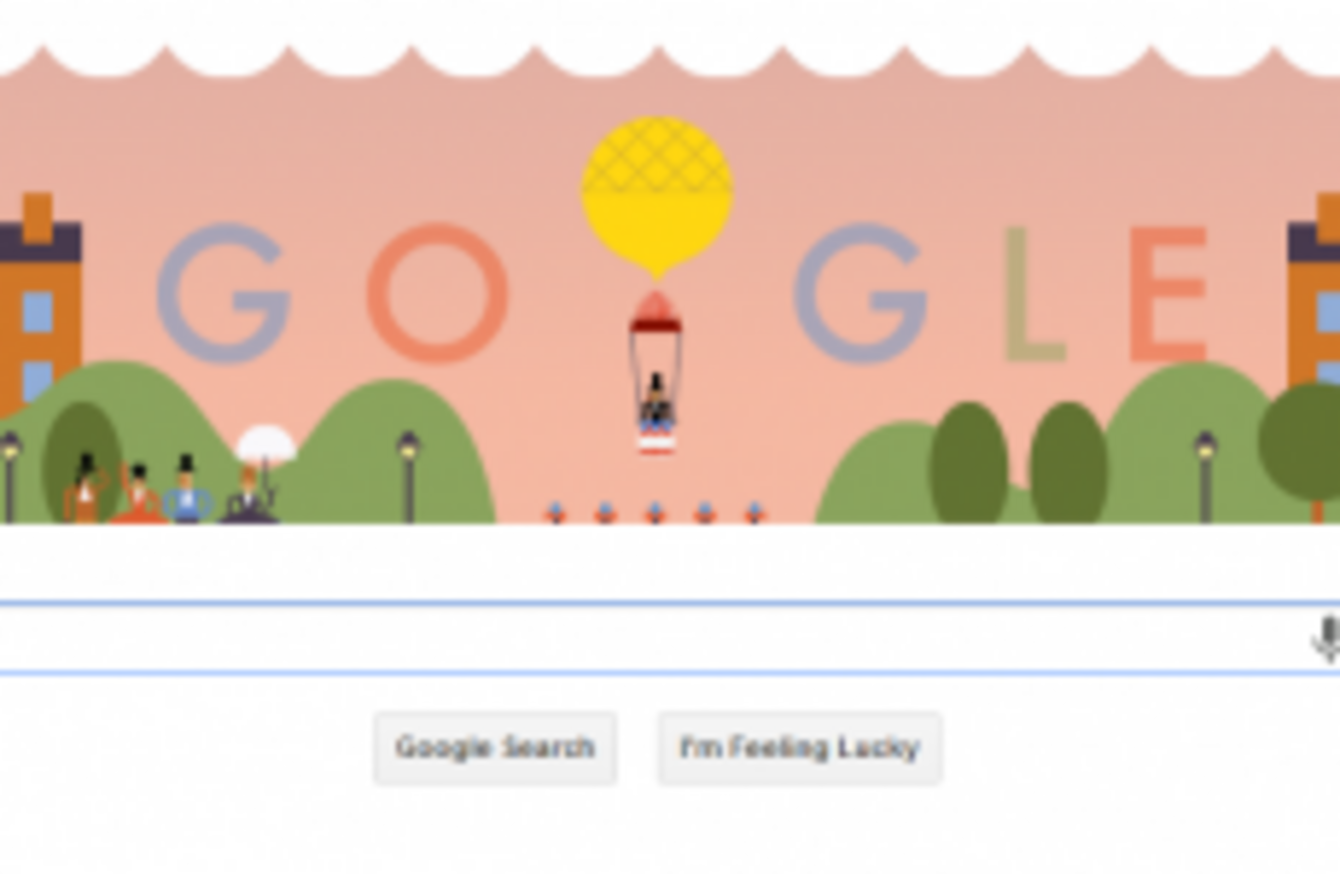 Image: GOOGLE
Image: GOOGLE
CAN YOU BELIEVE it is 216 years since the first parachute jump was performed?
On this day way back in 1797, French (and, obviously, insane) man Andre-Jacque Garnerin took a balloon up to about 3,000 feet over Paris.
When he reached a certain height, he severed the rope that attached the balloon and his basket. The action automatically sent the basket hurtling towards the ground but it also released a seven-metre silk parachute to reduce the speed of the descent.
Although it was a bumpy ride, Garnerin came through the experiment uninjured.
The event was captured in this Etienne Chevalier de Lorimier painting.
The anniversary of the momentous occasion has been marked by Google's team of doodlers today with an interactive doodle.
We presume you are singing this to yourself right now as you 'google':

(If you weren't, sorry, because that's stuck in your head now for the day.)