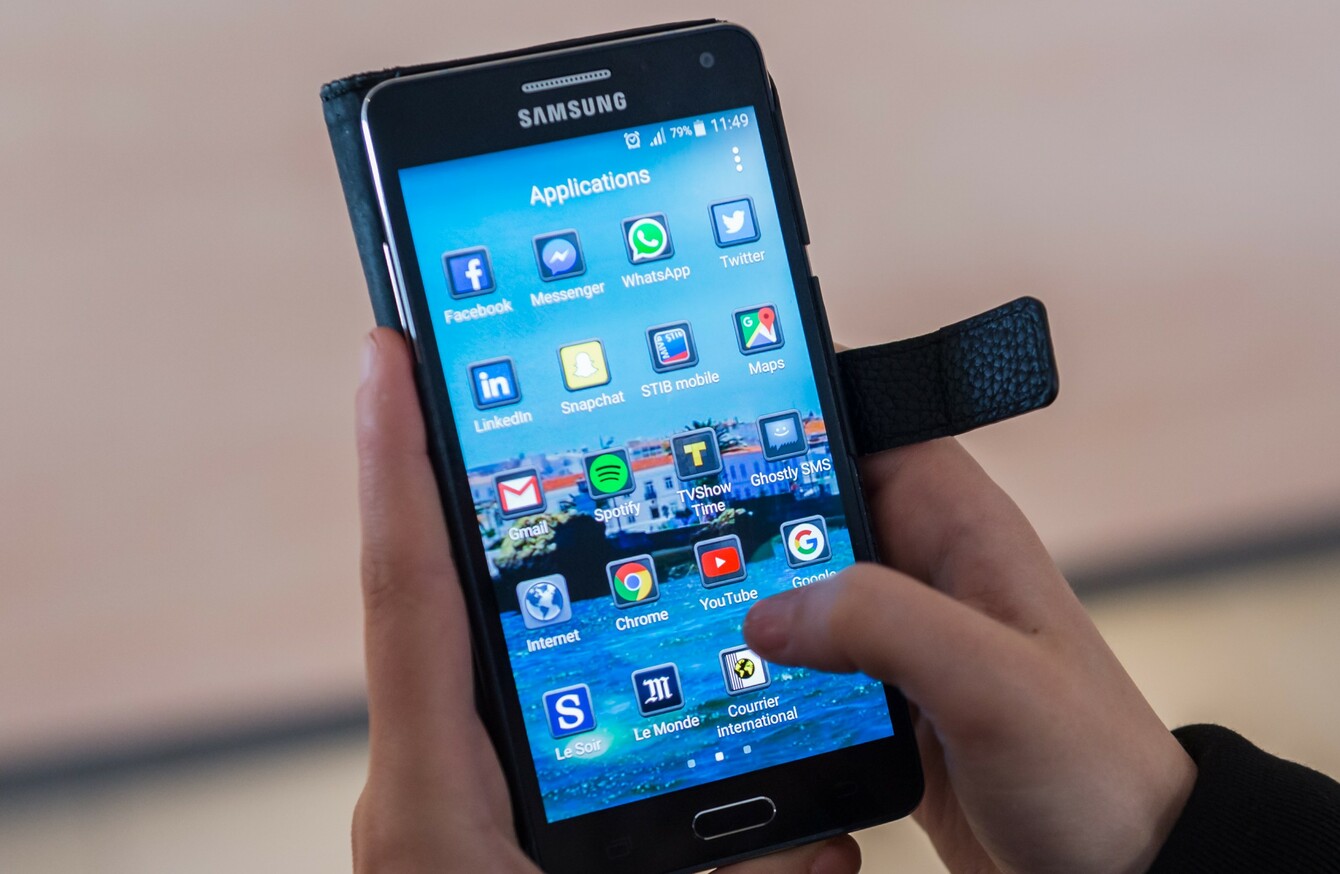 Image: AP Photo/Geert Vanden Wijngaert
Image: AP Photo/Geert Vanden Wijngaert
THE EUROPEAN COMMISSION has opened up an investigation into Google over the rules it imposes on phone makers using Android.
Roughly 80% of smartphones used in Europe run on Android but the European Commission (EC) is taking issue with some of the company's practices.
The EC has sent a Statement of Objections to Google regarding the conditions it places on phone makers using the operating system, saying it kills competition.
"Based on our investigation so far, we believe that Google's behaviour denies consumers a wider choice of mobile apps and services and stands in the way of innovation by other players," said EU competition commissioner Margrethe Vestager.
The specific claims made against Google include:
Requiring phone makers to pre-install Google Search and Chrome as well as make Google the default search engine.
Stopping phone makers from selling smartphones running on competing software based on Android.
Giving financial incentives to phone makers and network operators on the condition they exclusively pre-install Google Search on devices.
Google has already released a statement rejecting the claims saying its "partner agreements are entirely voluntary" and that the revenue generated by its apps and services via Android are what helps fund it and keep it free.
We take these concerns seriously but we also believe that our business model keeps manufacturers' costs low and their flexibility high, while giving consumers unprecedented control of their mobile devices.
While Android is free for manufacturers to use, it's costly to develop, improve, keep secure, and defend against patent suits. We provide Android for free, and offset our costs through the revenue we generate on our Google apps and services we distribute via Android.
Looking to the past
As for what happens now, it's worth looking at what happened with Microsoft and Internet Explorer back in 2009 as a possible example. The company used its dominant position as the leading desktop software to push Internet Explorer and therefore become the dominant player in the web browser market.
After losing a court case in 2010 and being fined €860 million overall, it was then required to include a web browser choice screen. This showed Windows XP, Vista and 7 users 11 different browsers they could install including Internet Explorer. This case eventually led to another EU case looking into Google's search engine practices.
While the fine was huge, the EU didn't feel that would be enough to stem anti-competitive behaviour among companies. The then EU competition commissioner Joaquin Almunia said that the commission would look for negotiated settlements that would change businesses' plans instead of just fining them.
That will likely be the approach for this Android case. Google might be able to absorb the costs a fine would bring, but with the focus on cutting down the practice outright, it would look to ensure users get a choice of browser and search option the first time they start up a smartphone.
#Open journalism No news is bad news Support The Journal

Your contributions will help us continue to deliver the stories that are important to you

Support us now
One part of the problem is how most Android smartphones tend to double up on similar apps. The agreement with Android is you include these apps as standard and are free to add your own afterwards, which is why you end up with two photo apps, two messaging apps, two calendar apps and so on.
The other part concerns Google's statement which mentions how it's free but costly to develop. Depending on the compromises made over the next few months, it could end up limiting revenue streams and cause it to look for money elsewhere.
One of the benefits of Android is it doesn't cost phone makers anything to modify, developing software from scratch is a major cost for any company, and helps keep the overall cost of their phones down.
If Google has to find other ways to fund it, or follow Apple's example and charge developers an annual fee for publishing apps, then that could have an impact on the type of apps released. If it gets manufacturers to pay for it in some form, that cost could be passed down to consumers through smartphone prices.
Google has three months to respond to the claims.