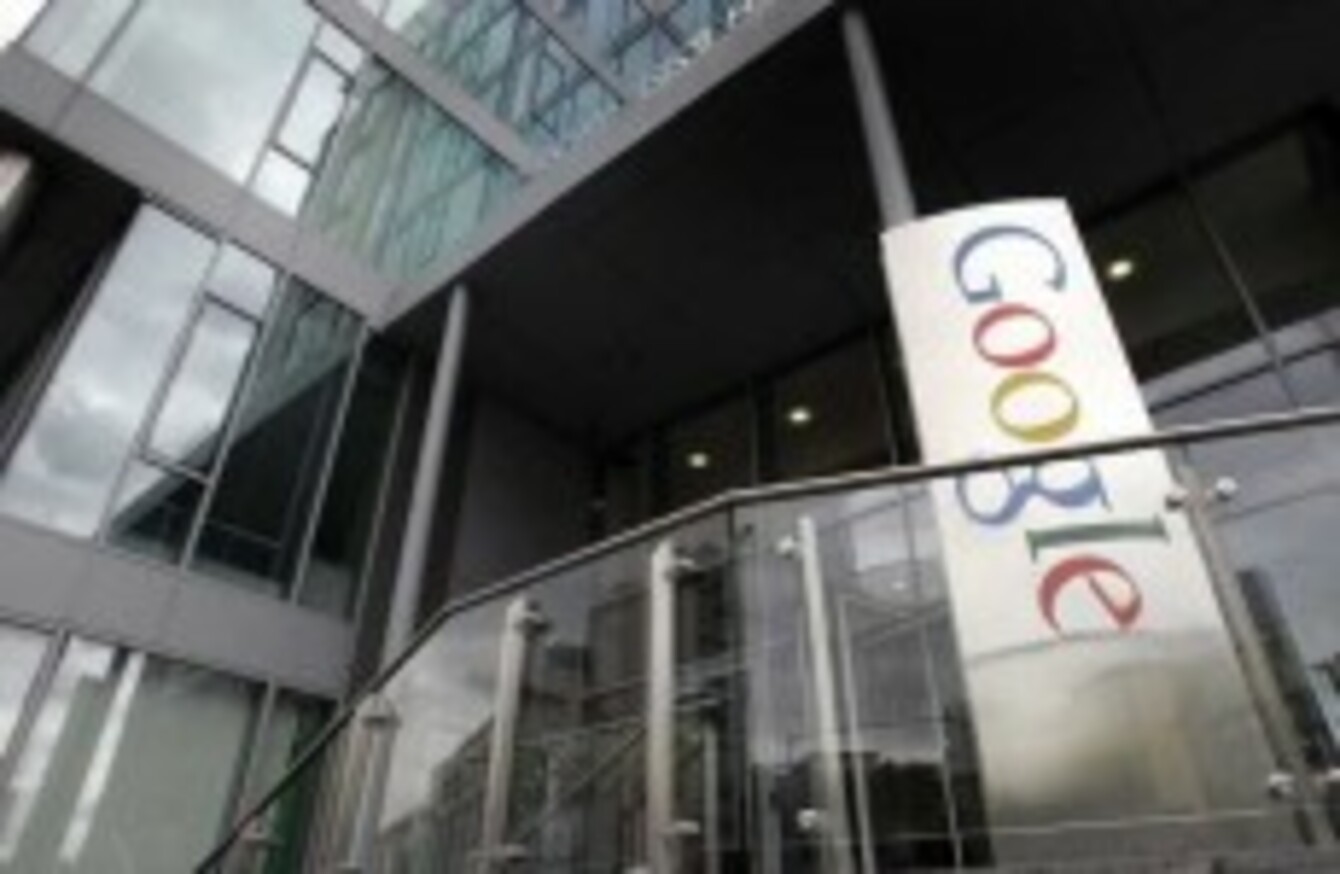 Image: Mark Stedman/Photocall Ireland
Image: Mark Stedman/Photocall Ireland
GOOGLE'S IRISH OPERATION increased its turnover by 28 per cent last year, taking in some €10.1bn in turnover – but paid just €15.3m in taxes in 2010 based on that amount.
Figures filed with the Companies Registration Office show that Google Ireland Ltd saw its turnover increase by 28 per cent last year, thanks to increasing revenue from Google's online advertising division.
Despite this, however, the Irish company's pre-tax profits fell by 61 per cent to just €18.5m – with the company's administrative expenses surging by some €1.75bn in the course of a year.
Among the reasons for the increased expenses were "an increase in royalties paid as a result of increases in recorded turnover" – thought to include an increased payment to a holding company which operates in Bermuda.
Yesterday's Sunday Independent explained that an Irish-registered company called Google Ireland Holdings Ltd holds the intellectual property for Google's advertising systems and other products.
Although that company is officially registered here, it is managed in Bermuda – meaning it pays tax on its income there, and not in this jurisdiction.
Simultaneously, Google Ireland Ltd pays Google Ireland Holdings Ltd billions for the use of its products – meaning those expenses are deducted from its own overall income, and lessening its eventual Irish tax bill.
The figures filed with the CRO showed that Google Ireland Ltd's administrative expenses had reached some €7.2bn in 2010.
Other factors contributing to this include an increase in the numbers employed at Google's Dublin operations, which now account for over 1,500 staff – though the accounts also show that payroll costs increased from €130m to €152m in 2010.
The accounts showed that the company paid €2.31m in corporation tax based on its pre-tax profit of €18.5m, though with other tax expenses it had ultimately paid around €15.3m.
As a result, the company posted a post-tax profit of €1.74m.
Elsewhere in the accounts, the company discloses that it spent €230.1m buying its three buildings on Barrow St in Dublin – spending which included the €99.9m it paid NAMA for the Montevetro building, Dublin's highest building.
Google also wrote down the value of its investment in Doubleclick International, an advertising company it bought for $3.1bn in 2008, by €20.7m.