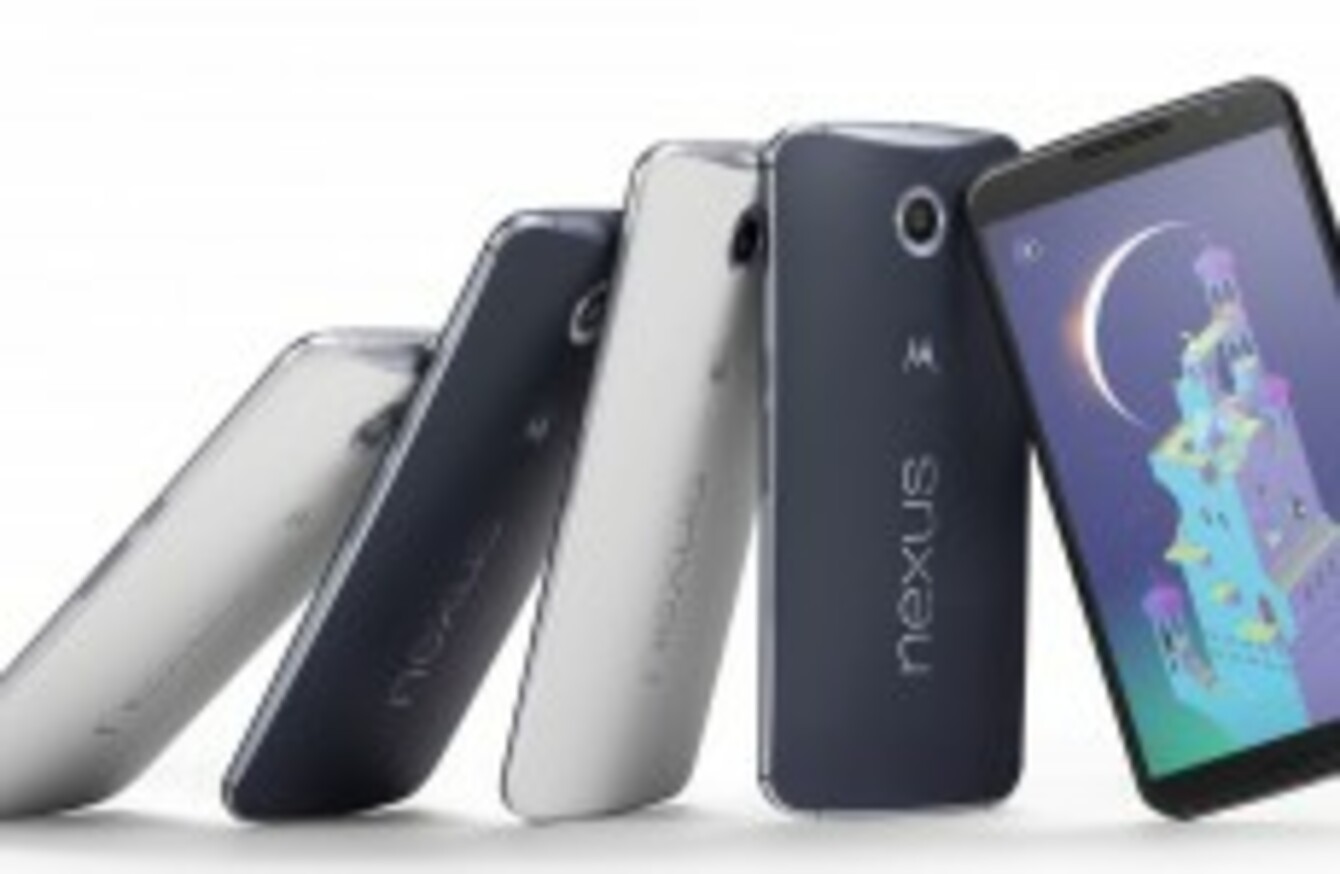 The Nexus 6
Image: Google
The Nexus 6
Image: Google
(Updated: 9:33am 17/10/14)
LAST NIGHT, GOOGLE announced the latest additions to its Nexus range, which included a 6-inch phablet and 9-inch tablet.
Yet the big questions about the Nexus 6 and 9 was how much they would cost and when they would arrive over here.
The good news is both will be arriving here next month. The Nexus 9 tablet will be available for pre-order on Google Play tomorrow and will go on sale on 3 November.
No specific date has been given for the Nexus 6, but it will also be released sometime in November.
As for cost, the Nexus 9 will start at €399 for the 16GB version while those who want the 32GB version will have to pay either €489. A 32GB version with 4G capabilities will also be available and will cost €569.
As for the Nexus 6, the 32GB model will cost €649 while the 64GB version will cost €699. Unlike the Nexus 5, there won't be a 16GB model.
Alongside the new devices, Google also announced the Nexus Player, its set-top box designed to rival the likes of Apple TV.
Currently, there's no word as to whether it will arrive in Ireland or not, but a Google spokesperson said that it plans to make the device "more widely available.
Source: googlenexus/YouTube
[Originally posted 1:10pm 16/10/14] Updated to included revised prices for Nexus 9.