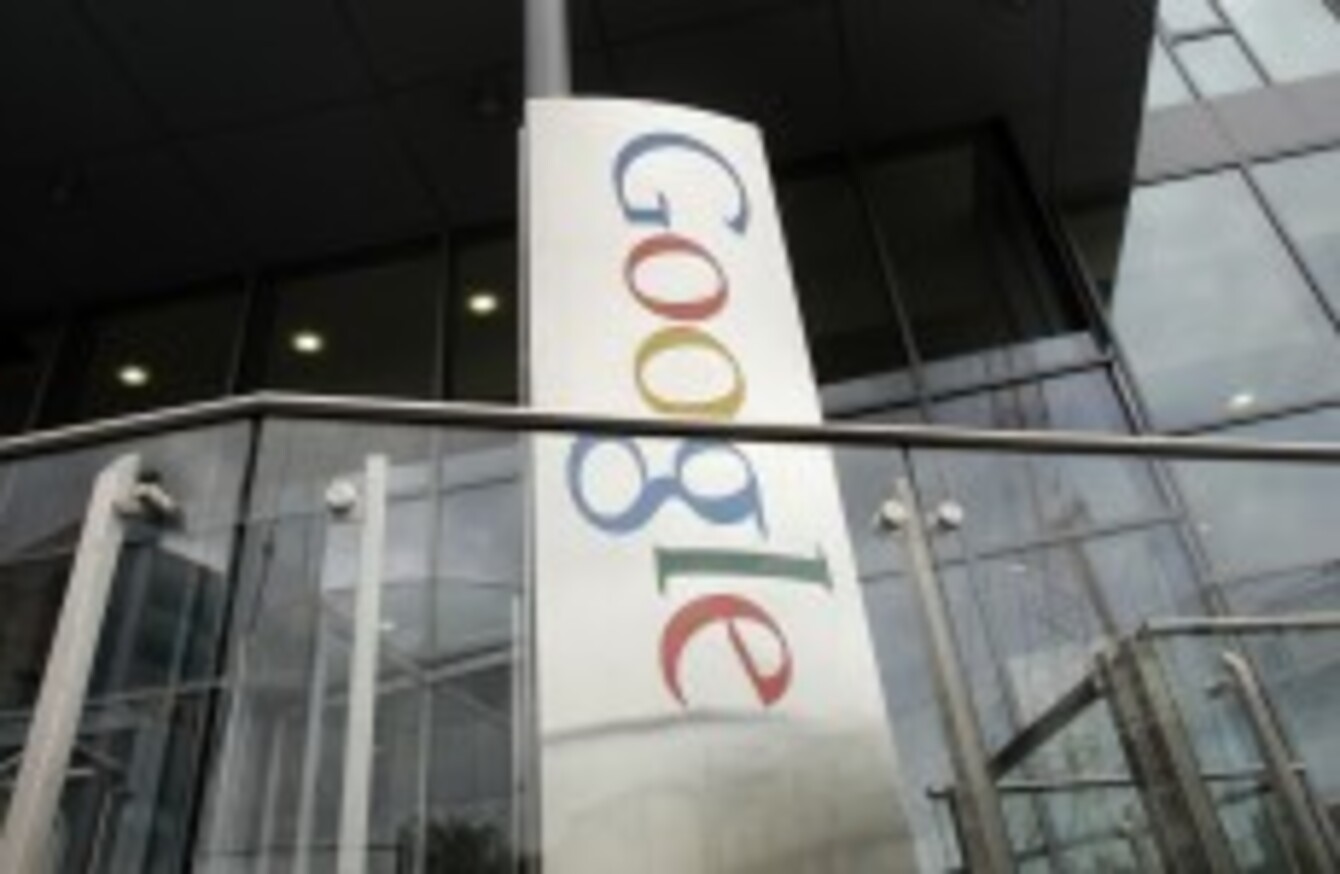 Image: Mark Stedman/Photocall Ireland.
Image: Mark Stedman/Photocall Ireland.
THE TECHNOLOGY GIANT Google is offering free web classes and free lunches to people over 50 in the Ringsend and Irishtown areas of Dublin where it is based as part of a programme to make more older people computer literate.
Google Ireland, which employs over 2,200 people in the country, has been offering free tuition in using computers and the internet at its headquarters in the Docklands area to local residents and hopes to rollout a similar service across the country next year.
Engineers from the company have been inviting older people into its Barrow Street headquarters for a tour of the building, one-to-one internet tuition and a free lunch, the Irish Daily Mail reported today.
"A big problem in Ireland is the particularly low internet usage rates among OAPs  or not very advanced usage so people aren't really getting the benefit out of the internet," Sinead Gibney, Head of Social Action at Google Ireland, told TheJournal.ie.
The Age Engage programme has so far seen around 400 people mostly from the Ringsend and Irishtown areas receive over 1700 hours of training in total with a fifth of Google Ireland staff taking part in the delivery of one-to-one training.
Google says that 14 of the people they have trained have been through a Train the Trainer course which upon completion allows the person to go out and teach other people in their peer group either under supervision or by themselves.
"The 2013 plans are being developed at the moment. We will look at how we can tap into national networks and our existing network within this field to try and role it out in communities across Ireland.
"We may try to do it in a rural communities, the model would be quite different there," Gibney added pointing to the fact that Google does not operate in every community which much of the current programme dependent on staff at the tech company volunteering for it.
Gibney added that there were plenty more people who Google wanted to reach with its programme and that part of the on the streets recruitment operation also involved collecting data.
"We're gathering data to understand the barriers, to understand from those who come in and those who don't what are the barriers there.
"These figures correalate to larger national studies and we hope from this to provide soluitions to help people up skill," she added.
Google Ireland is also working in partnership with Age Action in a bid to identify the Silver Surfer, a person over the age of 50, who embraces the Internet or technology with a sense of fun and adventure.
The awards which celebrate "older people and technology" are still accepting nominations until 14 September.