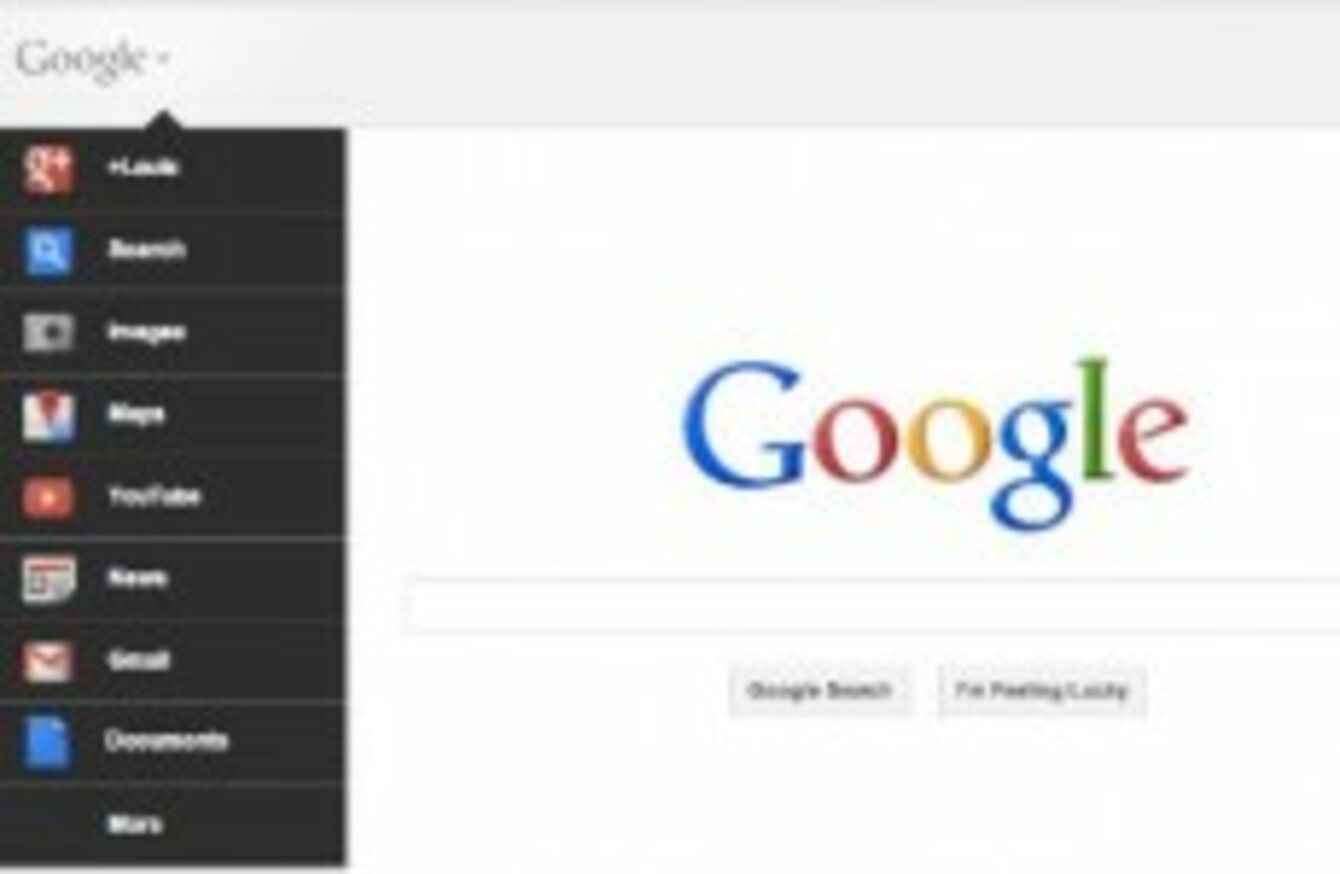 The new Google homepage which is rolling out at the moment
Image: Google
The new Google homepage which is rolling out at the moment
Image: Google
GOOGLE IS OVERHAULING its homepage in favour of a new look, in what is one of the biggest changes to the search engine homepage since it launched over 13 years ago.
The company says the redesign, which will see an end to the black bar along the top of the page,  will make for a better user experience.
The revamp will change how users access all the different parts of Google.
The black bar which currently runs along the top of the page will be replaced by a small grey Google logo in the top left hand corner of the page. When users click on the logo, they will see a black drop down list of seven Google services, with an option to reveal eight more.
Google Plus, the social network which was made available to the public last September, has the first slot in the new drop down menu.
A spokesperson for Google Ireland told TheJournal.ie that the change is currently available to a limited amount of users before it is made available more widely.
"We have rolled out the new Google bar to some users and are looking to broaden the rollout in the coming weeks", said the spokesperson.
Google announced the redesign last November, saying that the redesign is about "navigation and sharing super simple".
A spokesman for the company told the BBC:
If you compare the original Google home page to today's version, you will see that a makeover every so often can certainly be refreshing.