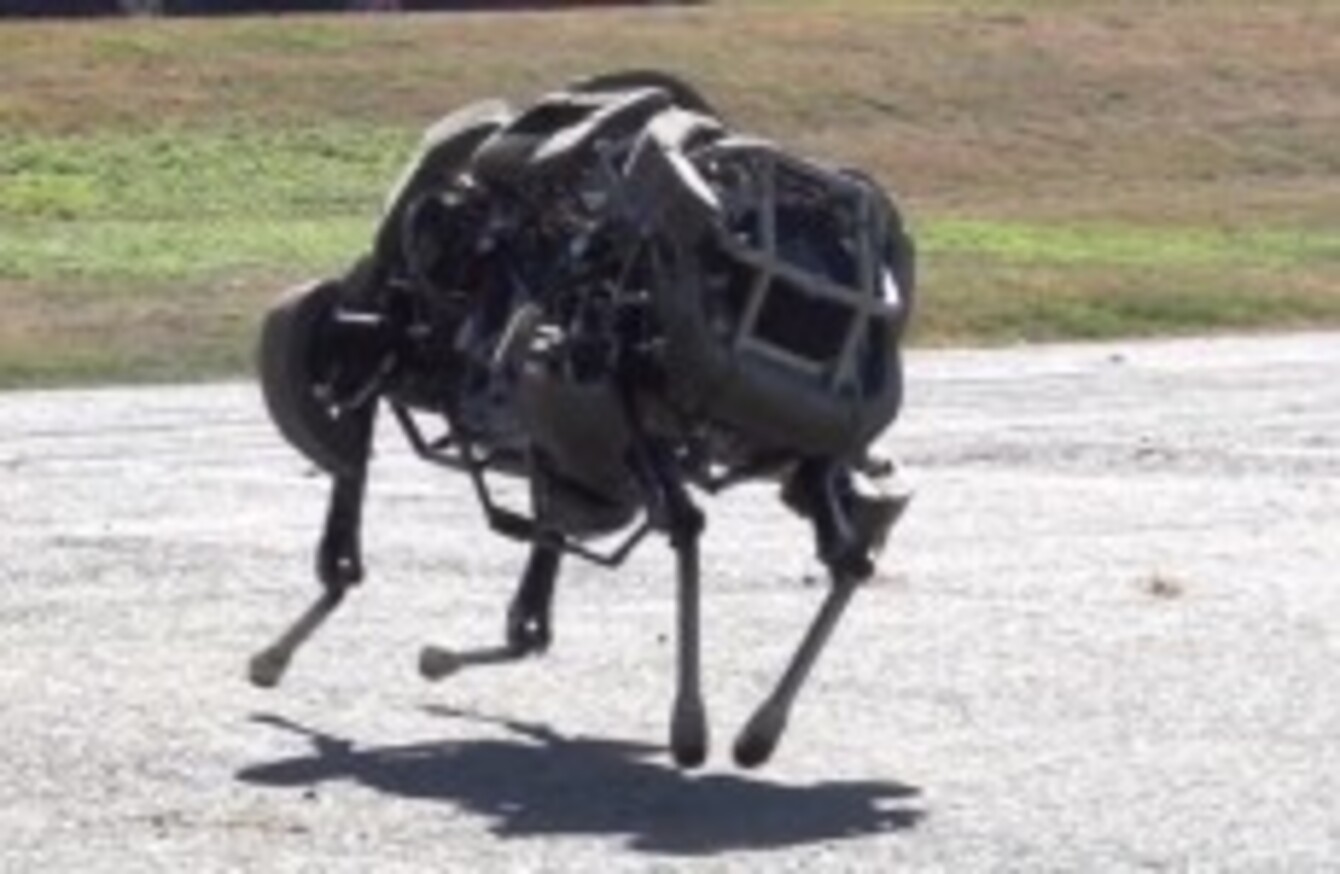 Image: BostonDynamics/YouTube
Image: BostonDynamics/YouTube
GOOGLE HAS PURCHASED an eighth company to help it build the next generation of robots.
Boston Dynamics, an engineering company famed for creating animalistic robots that are both balanced and quick, will now be involved in developing robotics at Google.
Some of its creations include the Cheetah, a robot that can run 45km/h, and Big Dog, a robot that can walk over rough terrain and keep its balance, even when knocked over.
The company has not sold robots commercially, instead working for US Pentagon clients like the Defense Advanced Research Projects Agency (DARPA). Google has said that it will honour any existing military contracts, but it has no plans to move towards becoming a military contractor on its own.
The project is being headed by the former Android executive Andy Rubin. It's expected that the company will market these robots towards manufacturing although it's possible that they will also be used for retail purposes.
In a statement posted on Google+, Google's CEO Larry Page said:
I am excited about Andy Rubin's next project. His last big bet, Android, started off as a crazy idea that ended up putting a supercomputer in hundreds of millions of pockets. It is still very early days for this, but I can't wait to see the progress.
For those not familiar with its work, here's one of its robots, the Wildcat, in action.

(Video: BostonDynamics/YouTube)