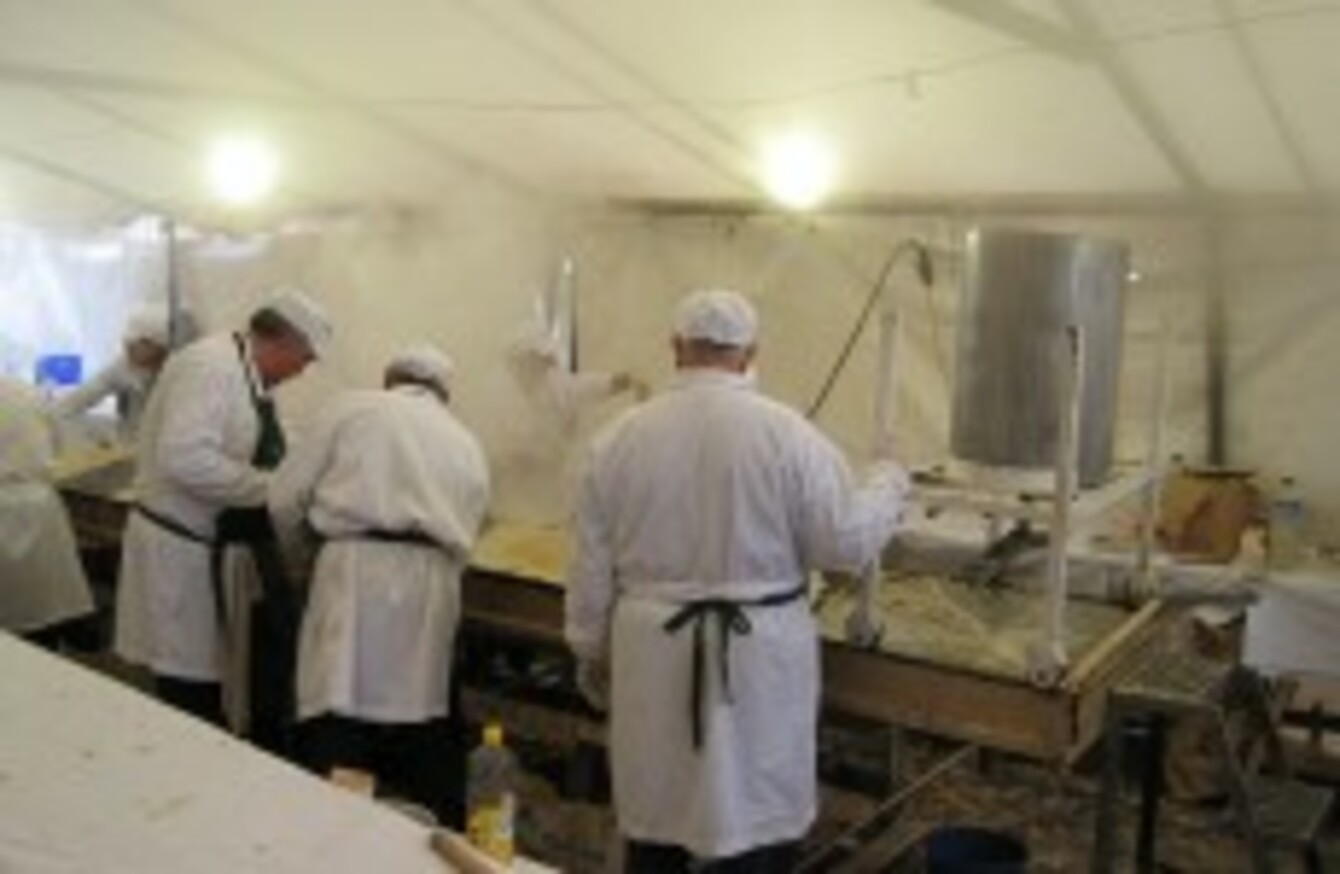 Participants at the festival in 2010
Image: Lala Lugo/Wikicommons
Participants at the festival in 2010
Image: Lala Lugo/Wikicommons
A TOWN IN Spain has accidentally been marketing a culinary festival as a 'clitoris festival'.
This has happened due to a Google Translate related slip-up.
The town of As Pontes is located in Galicia, a region of Spain to the north of Portugal that has its own distinct culture and language, Galician.
The festival takes place annually to celebrate grelo, a vegetable that is a speciality in the local region.
The festival features competitions and prizes for those presenting the best grelos.
Initially officials in the town wrote the text advertising the festival in Galician, and used Google Translate to change it into Castilian Spanish.
The offending text was then posted to the town's website, where it remained for a number of months.
The Guardian has reported that Montserrat García, a spokesperson for the town, described the revelation as "quite a surprise".
According to local news outlet La Voz de Galicia, the festival which is named 'Feria do grelo' and is held in February each year, and was marketed as 'Feria clitoris' in Spanish due to the slip up.
The translation on the town's website read:
The clitoris is a typical product in Galician cuisine.
The error was put down to Google Translate recognising the word grelo as a Portuguese slang term and translating it as clitoris.
According to website Local.es, the town is thinking of making an official complaint to Google about the error, as it feels that Galician should recognised and translated correctly.