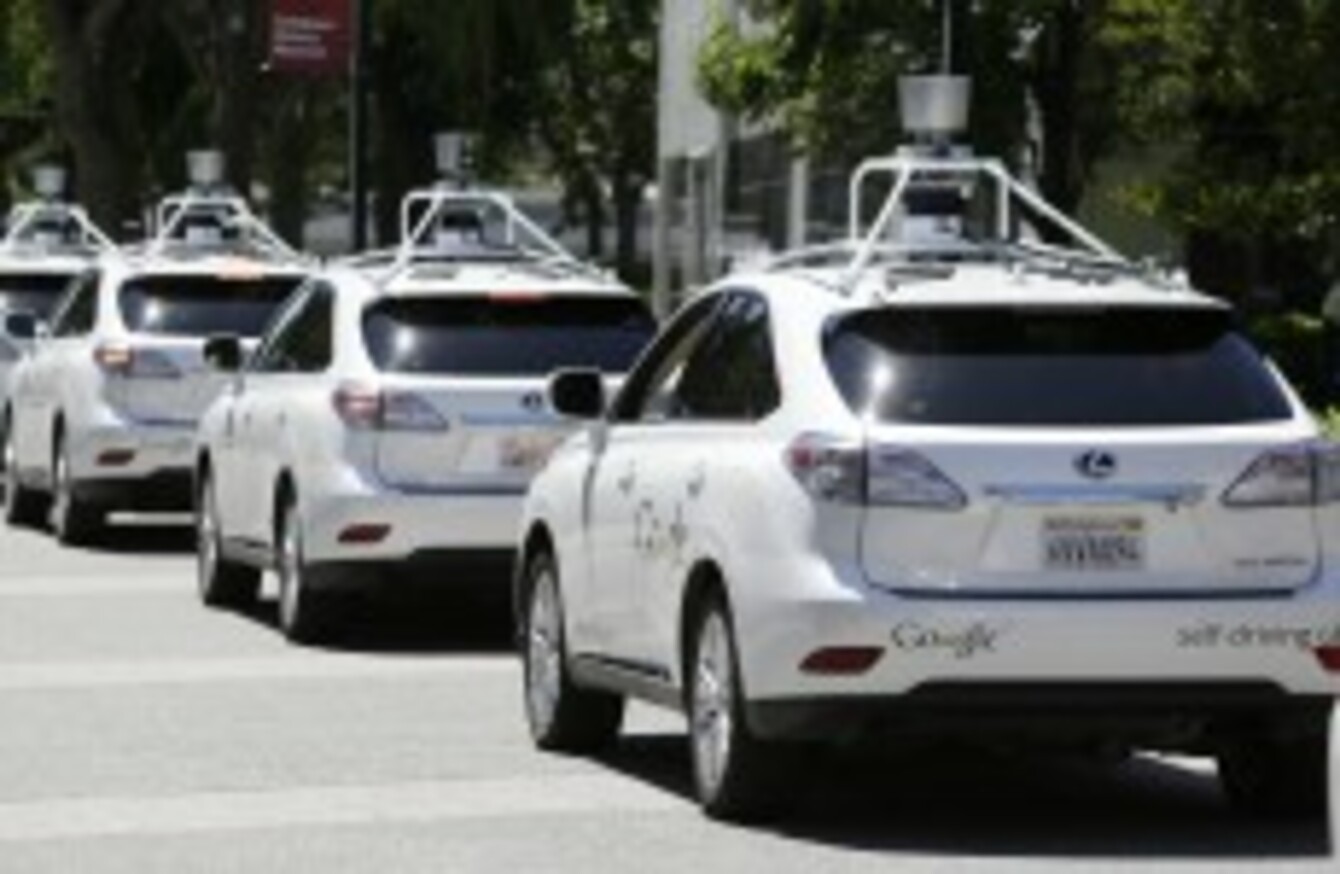 Will this be the taxi rank of the future? If it is, it won't be happening any time soon.
Image: P Photo/Eric Risberg
Will this be the taxi rank of the future? If it is, it won't be happening any time soon.
Image: P Photo/Eric Risberg
UBER HAS SEEN off much competition and controversy on the route to a $40 billion (€35.3 billion) valuation, but for a moment, it looked like one of its closest allies would become a rival.
Reports that Google was preparing its own lift-hailing service emerged after a Bloomberg piece cited a source close to Uber's board. It said that Uber had seen screenshots of the service and were considering whether to ask Google's Chief Legal Officer, David Drummond, to leave the board as a result.
Neither Uber nor Google responded to the rumours directly, the latter referring to a cryptic tweet that mentioned both Uber and one of its biggest rivals, Lyft, as a way of addressing the rumours.
It was believed that Google's upcoming service would be offered in conjunction with its driverless car project, which has been in development for a number of years.
However, the Wall Street Journal reported that the upcoming service was actually an internal app which helps Google employees carpool to work. The service was made by a Google engineer and it wasn't associated with the company's driverless cars programme.
Uber counts Google Ventures as one of its biggest investors, having invested $258 million (€227 million) into the company back in August 2013. A number of Google's services such as Google Now and Android Wear are integrated with Uber as a result.
The four-year old company has faced a significant amount of criticism concerning its business model, how it gathers data, and promotions to name a few. Despite that, it's one of the fastest growing companies in the world, recently hitting a $40 billion (€35.2 billion) valuation.
Uber also announced a strategic partnership with Carnegie Mellon University (CMU), which will focus on the "development of key long-term technologies."  The company will work closely with staff both on campus and at the National Robotics Engineering Center (NREC) to carry out research in areas like mapping, vehicle safety, and autonomy technology.