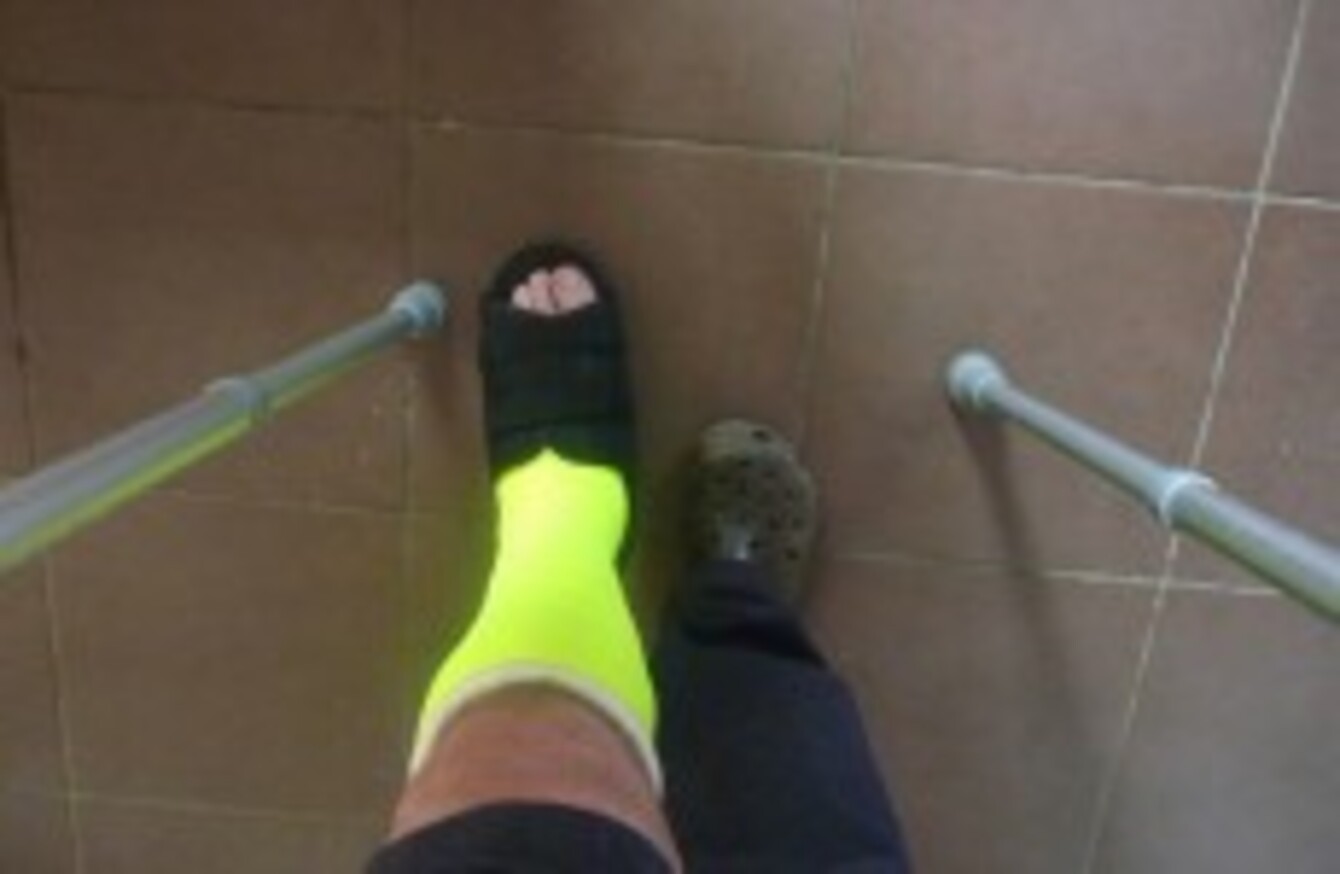 Jack & Jill crutch harvest campaign
Image: Menage a Moi via Flickr
Jack & Jill crutch harvest campaign
Image: Menage a Moi via Flickr
WHERE DO ALL the old crutches go after you have used them? Nowhere it seems.
There's an estimated one million crutches lying idle in Irish homes, and now The Jack and Jill Foundation says 'we want them'.
Launching their Crutch Recycling campaign today they aim to raise money to support severely disabled children with critical home nursing care.
Speaking to The Journal, Jack and Jill's CEO Jonathan Irwin said he was astonished to learn that the Health Service Executive (HSE) deems crutches as "single use" items and don't allow them to be returned once used.
Speaking about the new campaign Irwin said:
Aluminium crutches only have one use to them but that is not what the manufacturers say – but for health and safety the HSE won't take the crutches back. There are apparently a million lying around in attics and out houses all over the country.
The Irish Medical Times reported in 2009 that the HSE spent over €330,000 on crutches in 2008 and was being forced to "review the logistics and inventory management arrangements".
In 2010 The Irish Examiner reported that in total the HSE spent €68 million on wheelchairs, walking frames and crutches.
A parliamentary question by former Labour TD Brian O'Shea in 2011 asked the minister for health if there had been any change in the policy of not re-using certain aids and appliances which cannot be returned to the HSE.
The HSE Procurement advised that they had invited tenders from potential service providers to "service the management of the distribution and retrieval of appliances to/from clients including the cleaning and disinfecting of appliances returned as required". They added that that Jack and Jill Foundation was also arranged as a partner.
Irwin said he was surprised when he learned that you can't return them to the HSE stating:
We tried to go into partnership with the HSE but it proved to be impossible so Applegreen got on board with us.
He said he was hoping to make €250,000 and wanted to thank Dr Fergus Leahy from Tralee General Hospital who came up with the idea.
I imagine that the aluminium can get re-sold back to companies that need aluminium perhaps to make more crutches, which in turn will be sold back to the HSE. It is a mad hatters world but if I can make money for the children on the way through so be it.
"I hope to help this country that is drowning in crutches, and put these crutches to good use," said Irwin.
He added that the amount of money the HSE reportedly spends on crutches per year- and which they don't re-use, "could run Jack and Jill for four or five years".
The charity is asking people to deposit their crutches at any of Applegreen's 70 service stations and affiliate service stations around the country over the next 3 months.
With less than 20 per cent of our funding coming from the state, I want to urge people to dig out those old crutches over the long weekend and visit their local Applegreen station as soon as they can.
This new campaign runs throughout June, July and August 2012, with the support of Applegreen and Nightline.
You can get more details at www.jackandjill.ie or through the 70 Applegreen and affiliate service stations nationwide.