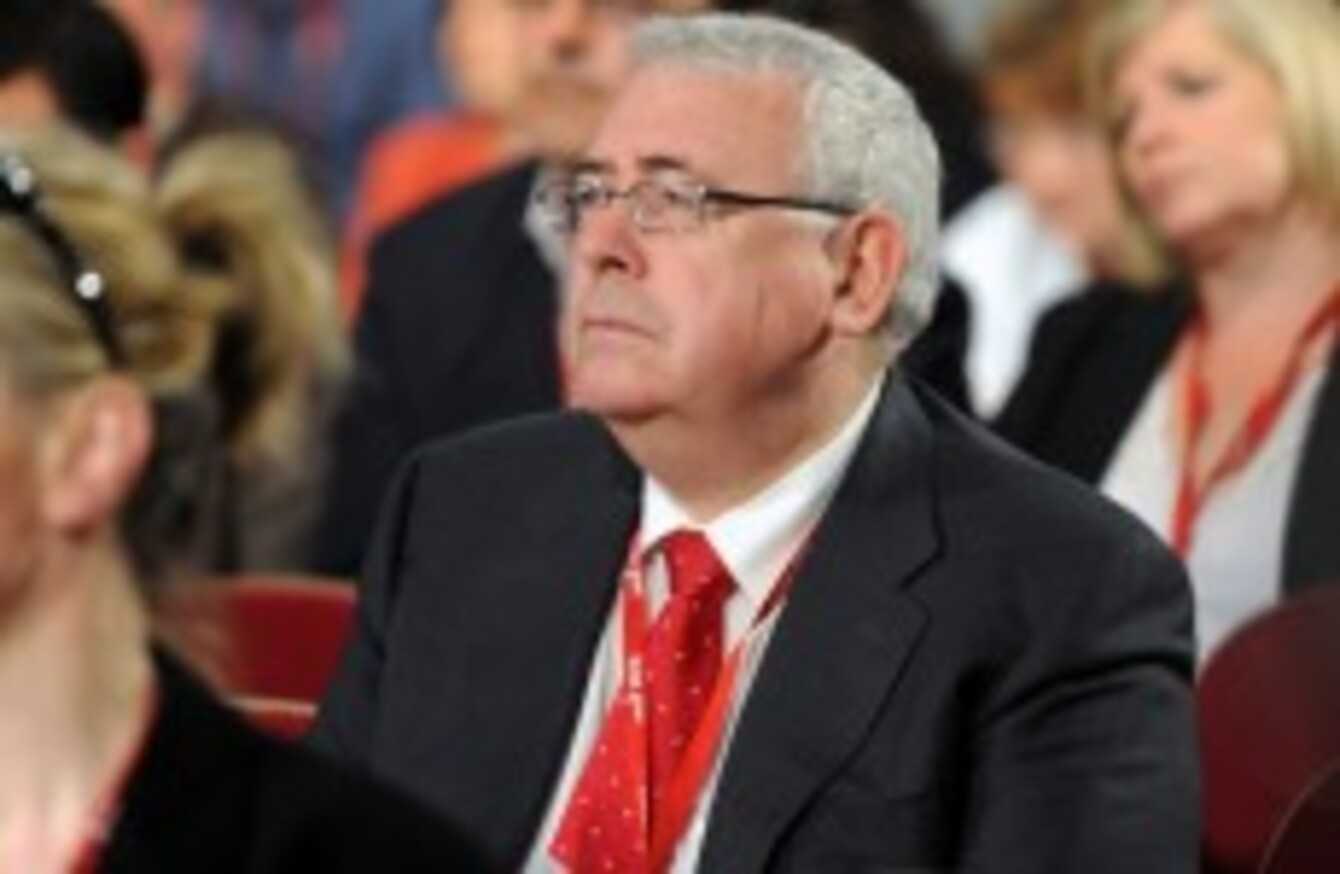 Joe Costello (File photo)
Image: Laura Hutton/Photocall Ireland
Joe Costello (File photo)
Image: Laura Hutton/Photocall Ireland
THE GOVERNMENT HAS pledged €50,000 to support the rehabilitation and reintegration of former child soldiers in Sierra Leone.
The funding has been announced by the Minister of State for Trade and Development, Joe Costello, and comes nearly three months after the Kony 2012 viral video campaign brought the issue of child soldiers to the forefront.
Though the campaign to have alleged war criminal and Lord's Resistance Army leader Joseph Kony to justice focused on his recruitment of child soldiers in Uganda, the issue is not consigned to that part of Sub-Saharan Africa.
In Sierra Leone, a brutal civil war that lasted over ten years saw rebel soldiers recruit 10,000 children to fight for them.
Forcibly removed from their families, the children were given drugs, and forced to commit atrocities while girls were systematically sexually abused.
On a visit to Sierra Leone the Minister announced the funding, saying: "For these young people who have suffered terribly, the opportunity to access trauma counselling and to learn vocational skills is critical.
"Today I saw how Caritas' programme is working to rehabilitate and re-integrate former child soldiers when I visited a welder's shop, a tailoring service, and a restaurant, all run by entrepreneurs trained by Caritas during and after the war."
Caritas is a relief and development agency operating in the country and which acted as the lead child protection agency during the war.
"Many of these children were not reunited with their families after the war, or were rejected by their communities when the war ended," Costello said.
He said the €50,000 in funding through the Irish Aid programme would be given over the next two years and would enable Caritas to extend its programmes to more towns and villages as well as strengthen its mental health and trauma counselling services.
During his visit, Costello also attended St Joseph's School for the Hearing Impaired in Makeni where he saw its school feeding programme which has been supported with Irish Aid funding of some €2.75 million to the World Food Programme.
"Through Ireland's contribution to the national school feeding programme, more than 118,000 students – half of whom are girls – now receive a daily school meal," Costello said.
"In addition, 650 tonnes of the food that Sierra Leonean school children are eating this year will all be purchased from local farmers in the region, thus contributing to their livelihoods."