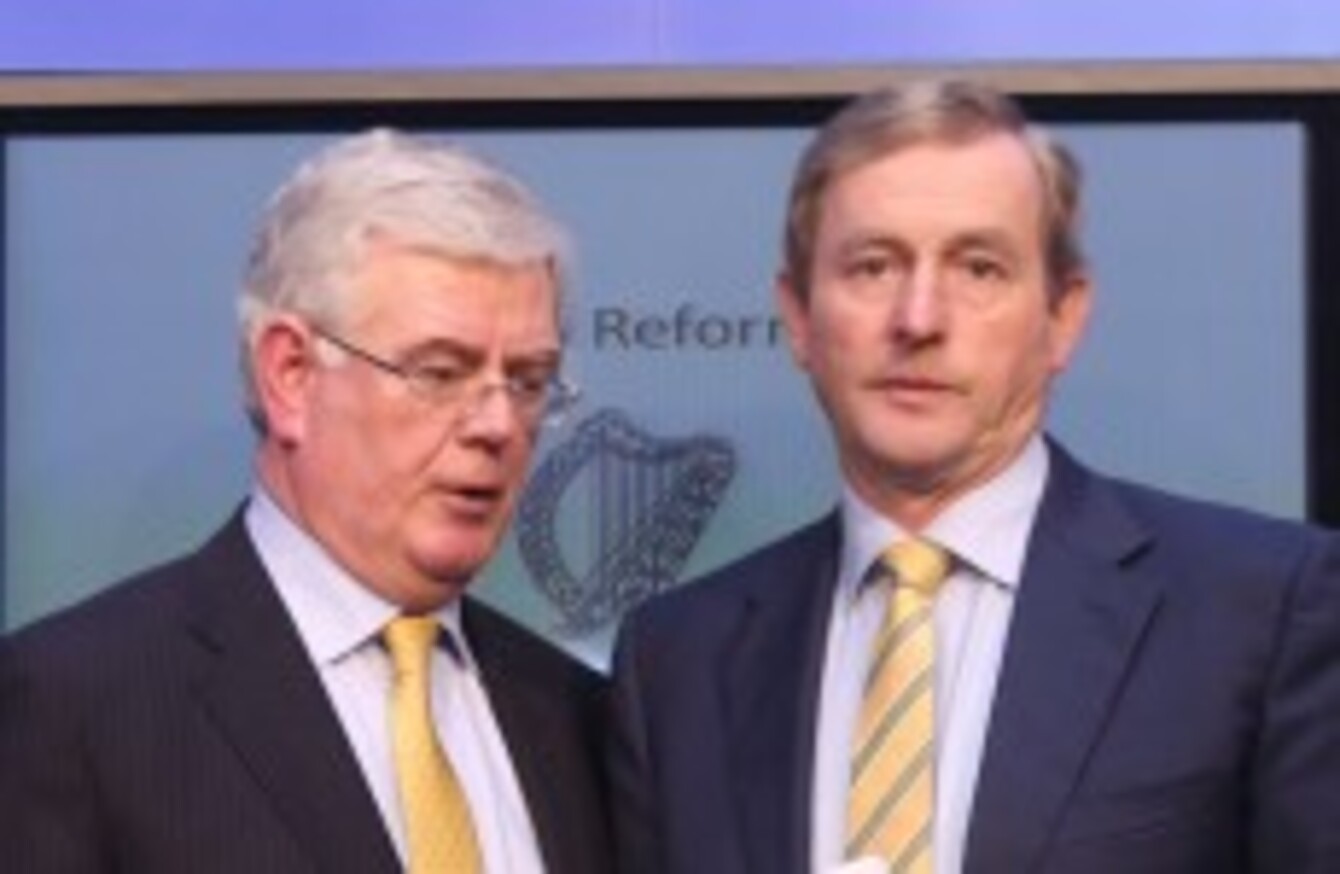 Tánaiste Eamon Gilmore and Taoiseach Enda Kenny have a lot of work on their plates right now
Image: Sam Boal/Photocall Ireland
Tánaiste Eamon Gilmore and Taoiseach Enda Kenny have a lot of work on their plates right now
Image: Sam Boal/Photocall Ireland
Updated 7.25am
THE GOVERNMENT IS holding an extra Cabinet this morning where it is expected to discuss water charges and free GP care for under sixes ahead of the Easter break.
Ministers had a packed agenda for yesterday's usual Tuesday Cabinet meeting and did not discuss all the items it had wanted to, meaning an extra meeting has been scheduled for 8.30am this morning.
On the agenda will be issue of water charges and Irish Water with Taoiseach Enda Kenny telling the Dáil yesterday that details of how much consumers can expect to pay will be decided "shortly".
Enviroment Minister Phil Hogan is expected to bring a memo on water charges for consideration by government today.
There are widespread reports this morning that the average household will face an annual standing charge of around €50 and yearly bills of less than €300.
Legislation to give effect to the government promise of free GP care for all children in the State under the age of six is also expected to be agreed by ministers.
The government has committed to bringing in the policy this summer, but GPs have expressed deep misgivings about the practicalities of it.
This morning's meeting is in lieu of the Dáil recess next week which means there will be no Cabinet meeting.
After today, the next Cabinet meeting will take place on Wednesday, 30 April, the same day that the Dáil returns from its Easter holidays.
First published 6.15am