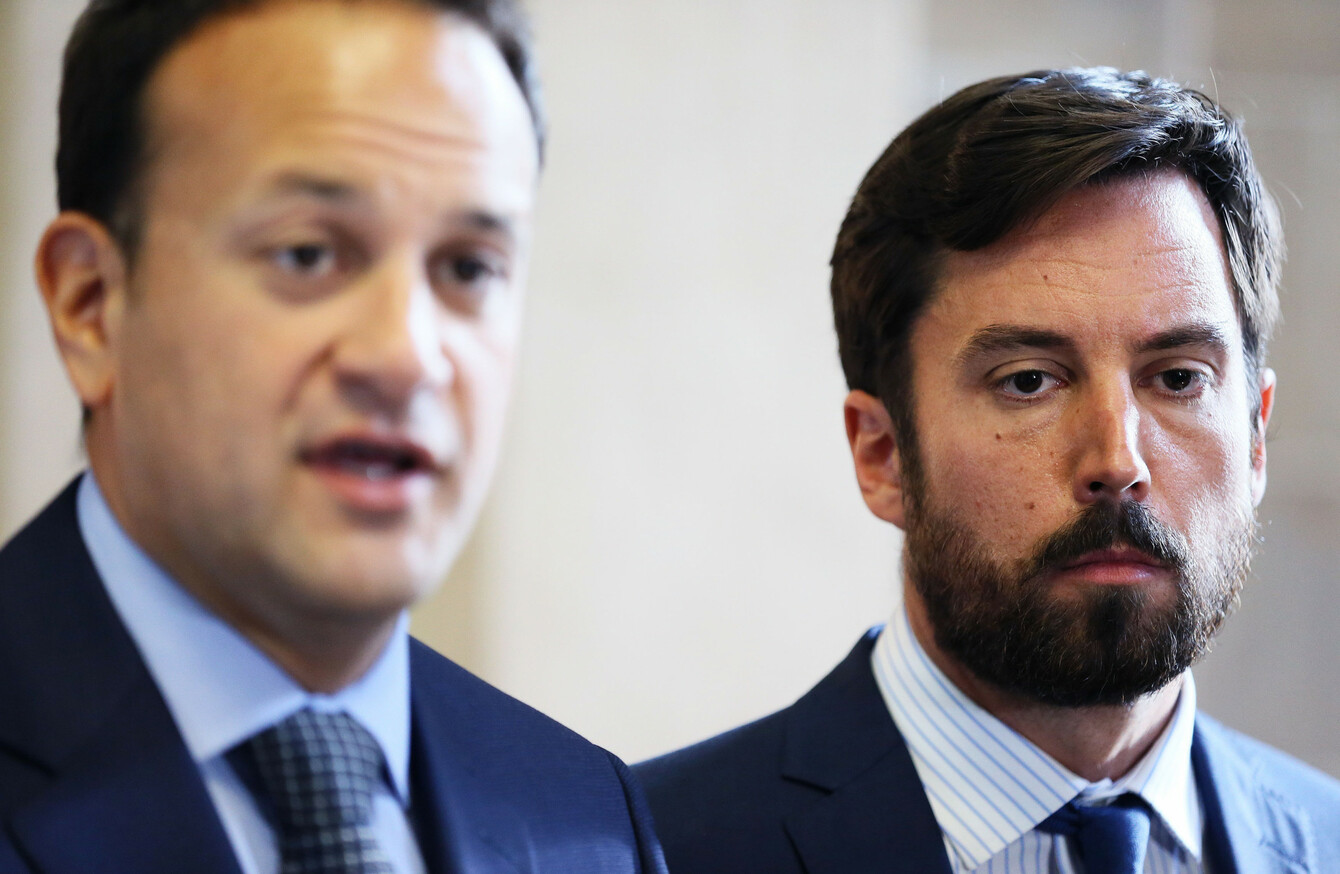 The Dáil voted against the government's housing policies today.
Image: Brian Lawless/PA Images
The Dáil voted against the government's housing policies today.
Image: Brian Lawless/PA Images
THE GOVERNMENT HAS lost a vote in the Dáil today, after a cross-party motion to declare a national housing emergency decisively passed through the house.
Not one independent TD outside the government, with the exception of Michael Lowry, backed the bid to vote down the legislation drafted and signed by TDs from Sinn Féin, People Before Profit, Solidarity, Social Democrats, Labour, the Green Party, Independents4Change and others.
It comes a day after thousands of people marched through Dublin calling for changes to the government's housing policy.
The government lost the vote by a large margin, with 83 in favour and 43 against.
The motion called for:
A declaration of a housing and homeless emergency;
A dramatic increase in the capital spending on housing to €2.3 billion in Budget 2019;
End evictions into homelessness;
More aggressive measures to bring empty properties and unused building land into use for housing;
Real rent controls to achieve affordable rent;
Increase the proportion of public and affordable housing in private developments.
Although the motion was carried unanimously, it is not binding on the government to take these actions contained within it. 
Speaking during Leaders' Questions – taken by Tánaiste Simon Coveney – Sinn Féin finance spokesperson Pearse Doherty said that next week's Budget offers "an opportunity to give renters a break".
"The Tánaiste must now surely accept the reality that no matter how many times he or members of his Government say it, their housing policies are simply not working.  It is time to say enough is enough," Doherty said.
In response, Coveney said that the government "understands the frustration" of many people who marched yesterday. 
He said: "The impression that some people would like to give, that this Government has some kind of ideological objection to putting public money into building social housing for people who cannot afford to buy their own homes, is absolutely untrue and not borne out by the facts."
The Tánaiste added that he knew that changes in the right direction "cannot happen quickly enough for many people".
There was also a disagreement between Coveney and Sinn Féin's housing spokesperson Eoin Ó Broin over the number of social houses that would be delivered this year.
While Ó Broin said he was quoting figures from within the Housing Department, Coveney accused the Sinn Féin TD of using "selective quotes to try to exaggerate the effect".