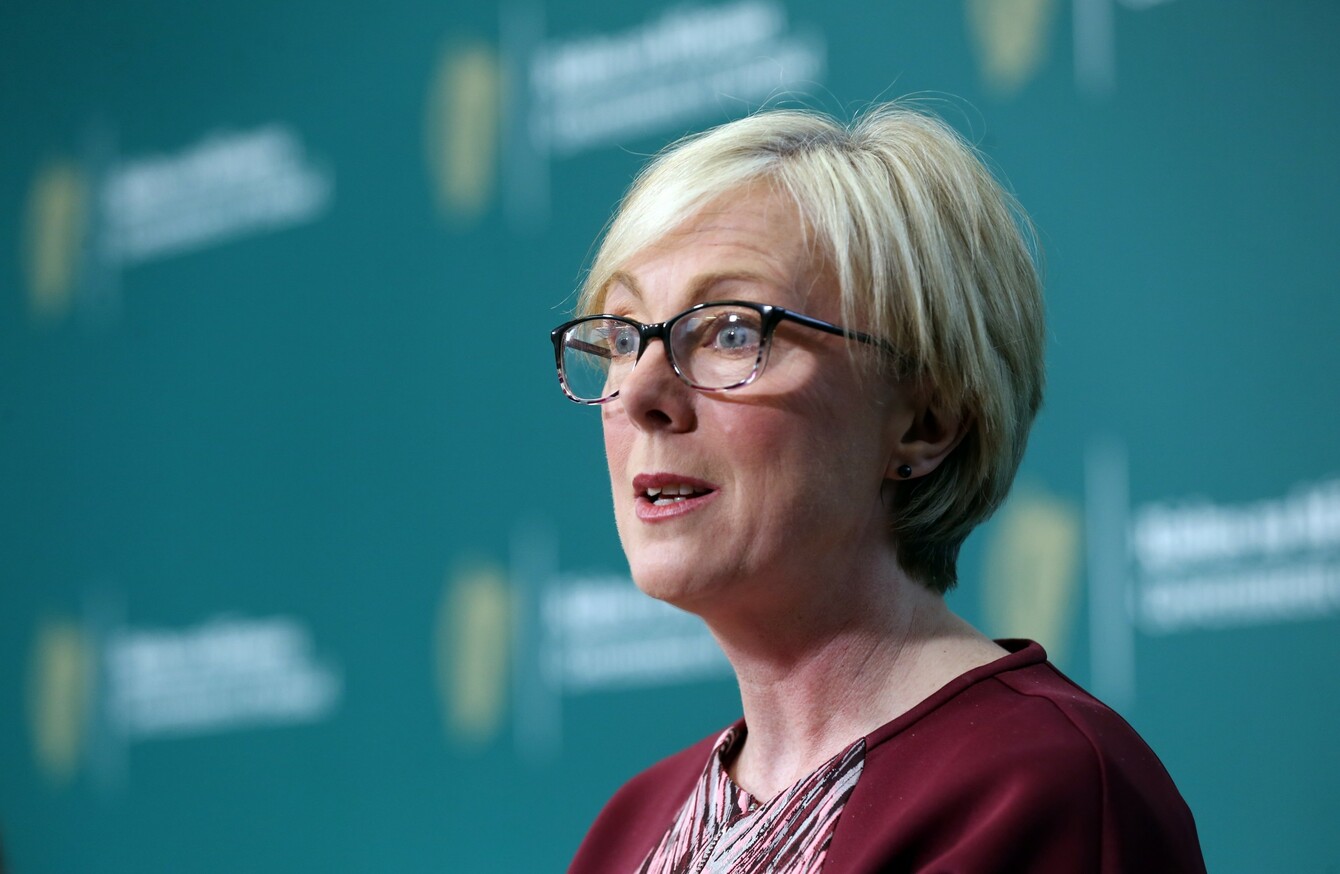 Minister for Social Protection Regina Doherty announced details of the payment last week
Image: Sam Boal/RollingNews.ie
Minister for Social Protection Regina Doherty announced details of the payment last week
Image: Sam Boal/RollingNews.ie
Updated Mar 24th 2020, 4:45 PM
THE GOVERNMENT HAS announced a €3.7 billion package to guarantee incomes of citizens impacted by the Covid-19 pandemic. 
Taoiseach Leo Varadkar this afternoon confirmed that the new Covid-19 pandemic unemployment payment will rise to €350, while Revenue will run a temporary wage scheme to guarantee 70% of wages up to €38,000.
The unemployment payment was introduced by the Department of Employment Affairs and Social Protection as a support for those affected by the coronavirus outbreak in Ireland.
It was initially set at a flat rate of €203 per week for six weeks, but has now been increased by more than 50%.
The Covid-19 illness payment will also be increased to €350 per week and anyone living in the same household as a confirmed case who has to self-isolate will now also receive a €350 support payment. 
It's understood that Revenue will administer the temporary wage scheme which will be available to employers who are negatively impacted and who suffer at least a 25% shortfall in turnover.
It means employers will be able to retain employees with the payment paid through employer payroll systems. 
There will be a maximum subsidy of €410 per week (after tax) available to employers for at least 12 weeks. 
Speaking at government buildings this afternoon, Minister for Finance, Public Expenditure and Reform Paschal Donohoe said the goverment will ensure that the economic impact on those who have lost their jobs or had their hours or income reduced is "minimised to the greatest extent possible".
The measures being introduced today aim to provide income support to those who need it while also giving confidence to employers to retain the link with employees so that when this crisis passes – and it will pass – our people can get back to work as quickly and seamlessly as possible.
The government indicated last week that it would increase the unemployment payment after a number of industries were unexpectedly impacted and suffered losses.
The payments will be made to people who collect their payments at post offices and who are paid into a bank account.
It's understood that rates will also be abolished for certain affected industries such as childcare, retail, leisure and hospitality as part of €3.7 billion package over a 12-week period. 
More than 400,000 workers have already been affected by the pandemic, and the payment is available to employees and self-employed people who are unemployed or who have their hours of work reduced during the pandemic.
It includes people who have been put on part-time or casual work.
Minister for Social Protection Regina Doherty said today that it is almost impossible to predict the scale of employment loss.
"But they will be significant in the short term and that is why we need to present immediate solutions which will meet the scale of that challenge," she said. 
With reporting from Christina Finn, Conal Thomas and Michelle Hennessy.