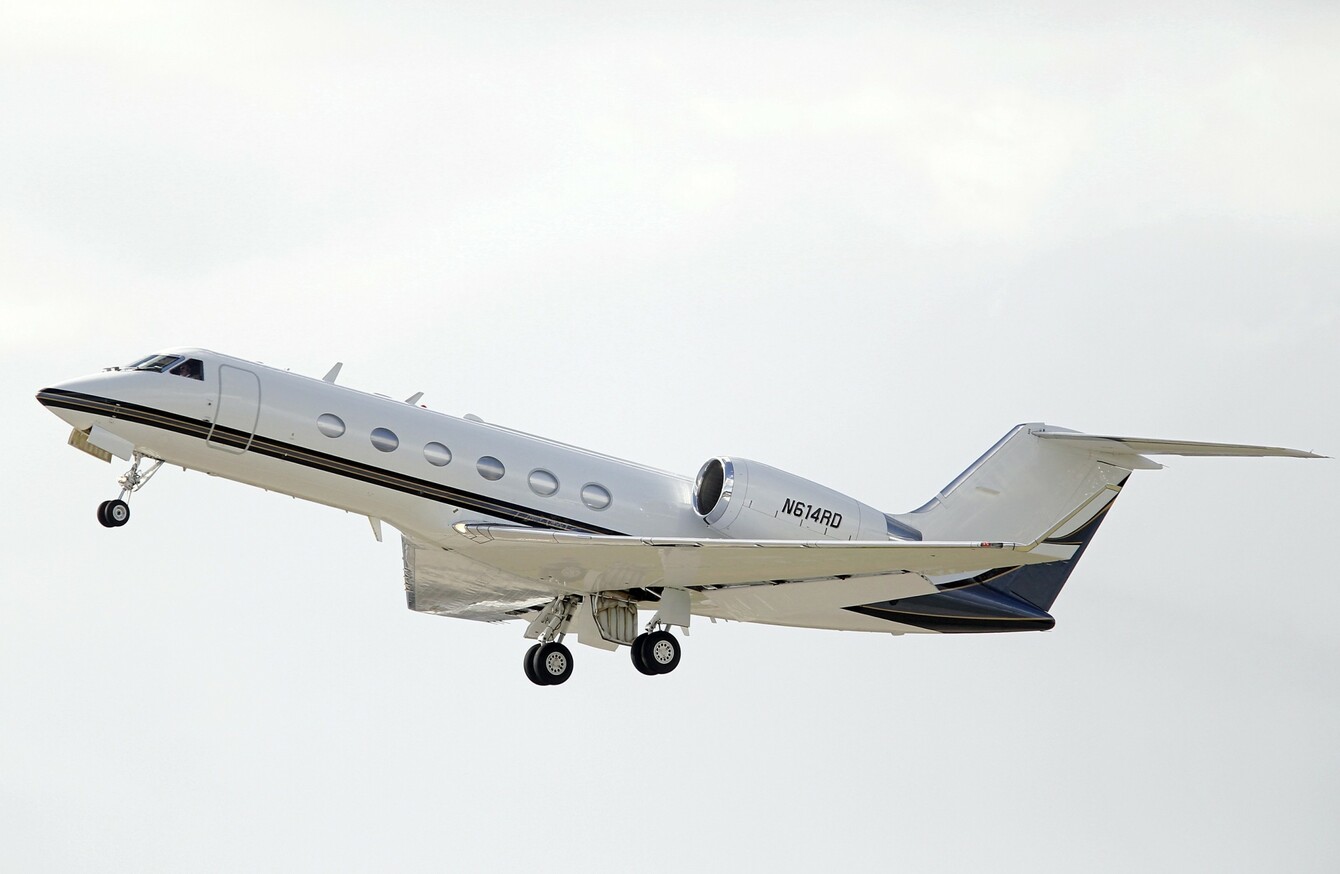 A Gulfstream IV, similar to the Government jet.
Image: Associated Press
A Gulfstream IV, similar to the Government jet.
Image: Associated Press
ONE OF THE Government jets may have been sold for €330,000 less than it was worth.
Additionally, spare parts for the aircraft were sold for what may have been just a fraction of their actual value.
The figures came to light in a report on the accounts of the public services for last year, carried out by Government spending watchdog the Comptroller and Auditor General.
Problems with the undercarriage of the Gulfstream IV jet emerged during a routine check in 2014. An offer for its purchase from US-based company Journey Aviation was accepted in January of the following year.
Months earlier an informal recommendation from an Irish aviation consultant advised that while repairs could be carried out and the plane kept going for a few more years, it seemed to "have had its day".
It was decided by the Government in August of 2014 that no further work should be carried out and that the jet should be sold.
According to the report from the C&AG:
"An informal valuation of the aircraft estimated that its value without repair could be below €750,000.
"The Air Corps estimated the value of the spare parts at just over €400,000.
The aircraft was sold for €418,000 and the spare parts for €53,000.
According to the assessment of the C&AG:
"In the absence of a competitive sales process, it is difficult to conclude on whether best value was obtained.
The Department has stated that it is fully satisfied with the value achieved in the sale of the aircraft and spare parts, given the extenuating circumstances involved.
The Air Corps had had 87 spare parts in stock for the plane. They were estimated to be worth €405,000 in October of 2014.
Said the C&AG:
The parts were sold to Journey Aviation 'as seen' in February 2015 for €53,000 and dispatched in July 2015. The Department considers that the sales price was reasonable given the nature of the spares, their age and the 'as seen' sales condition.
The Air Corps provides all air transport for the Government and President. The service is primarily provided by a seven-seater Learjet 45 aircraft.
The Gulfstream IV racked up over 13,000 flying hours. It went into service in 1992.