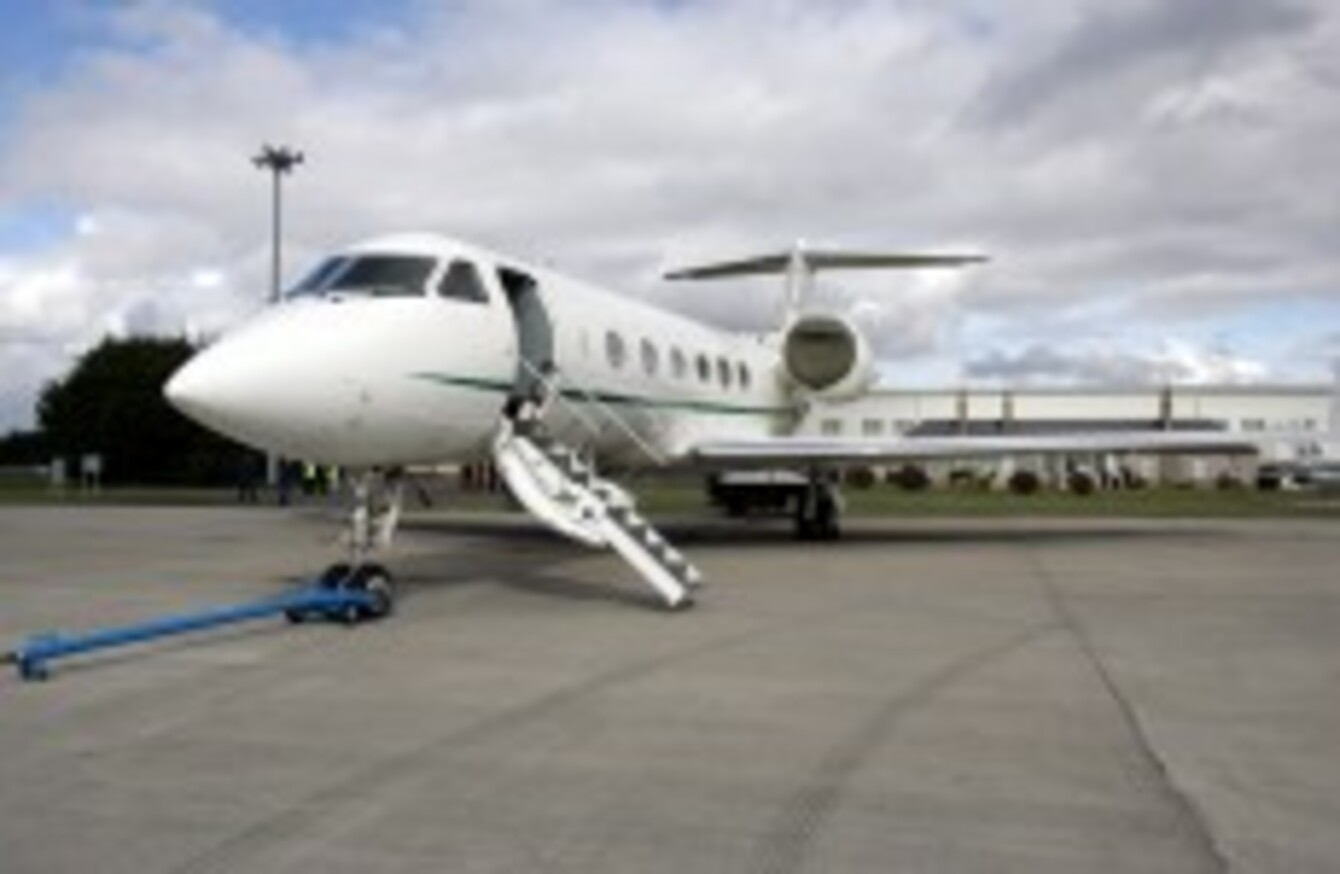 Image: Eamonn Farrell/Photocall Ireland
Image: Eamonn Farrell/Photocall Ireland
GOVERNMENT MINISTERS HAVE used government aircraft 254 times since the coalition took office.
Figures given to Dáil by the Minister for Defence before Christmas show that use of the government's Gulfstream IV and Learjet 45 planes, as well as of an Air Corps CASA CN-235 plane and an AW 139 helicopter has cost the country around €5.7 million in the lifetime of the current government.
The Ministerial Air Transport Service (MATS) which handles the travel, provides cabinet ministers access to the Gulfstream and Learjet, which are also used for patient transport.
The figures have been freely available since the government came to power.
The figures show that the Gulfstream IV, which was acquired in December 1991 and has a capacity to carry 14 passengers, is the most popular choice of ministers and the Taoiseach. It was used 127 times up to the beginning of December last year.
The flights, which ranged from trips to Brussels, Tblisi and Washington, was in the air for at least 667 hours in that time. According to MATS own figure of an average total cost of €4,760 per hour, that means it has cost €3.17 million to use.
The longest flights are the Taoiseach's year;y flight to Washington DC. The shortest are flights to Brussels.
The Learjet, which entered service in January 2004 as a replacement for the Beechcraft Super King Air and has a capacity to carry 7 passengers, was used for 118 flights totalling at least 490 hours. That makes its cost around €2.4 million. It is frequently used to fly ministers to Brussels and other European cities and is used by ministers who have multi-city itineraries.
The Learjet 45 is regularly used for air ambulance as it is equipped with an airport system that is easily installed and allows the transport of seriously ill people.
Use of any Air Corps crafts has to be approved by the Taoiseach. In his time in office, Enda Kenny has allowed six uses on the CN-235 Air Corps plane. The flights have totalled 22 hours and cost around €85,000.
The Taoiseach has used an AW 139 helicopter three times, costing the state €16,000.
MATS says that the flexibility involved in using private aircraft is crucial.
It says it is "more flexible than commercial air travel in that it is not bound to set routes, timetables or schedules. This flexibility can be very important in a wide variety of situations".
It adds it "has the distinct advantage of being able to operate from military air bases".