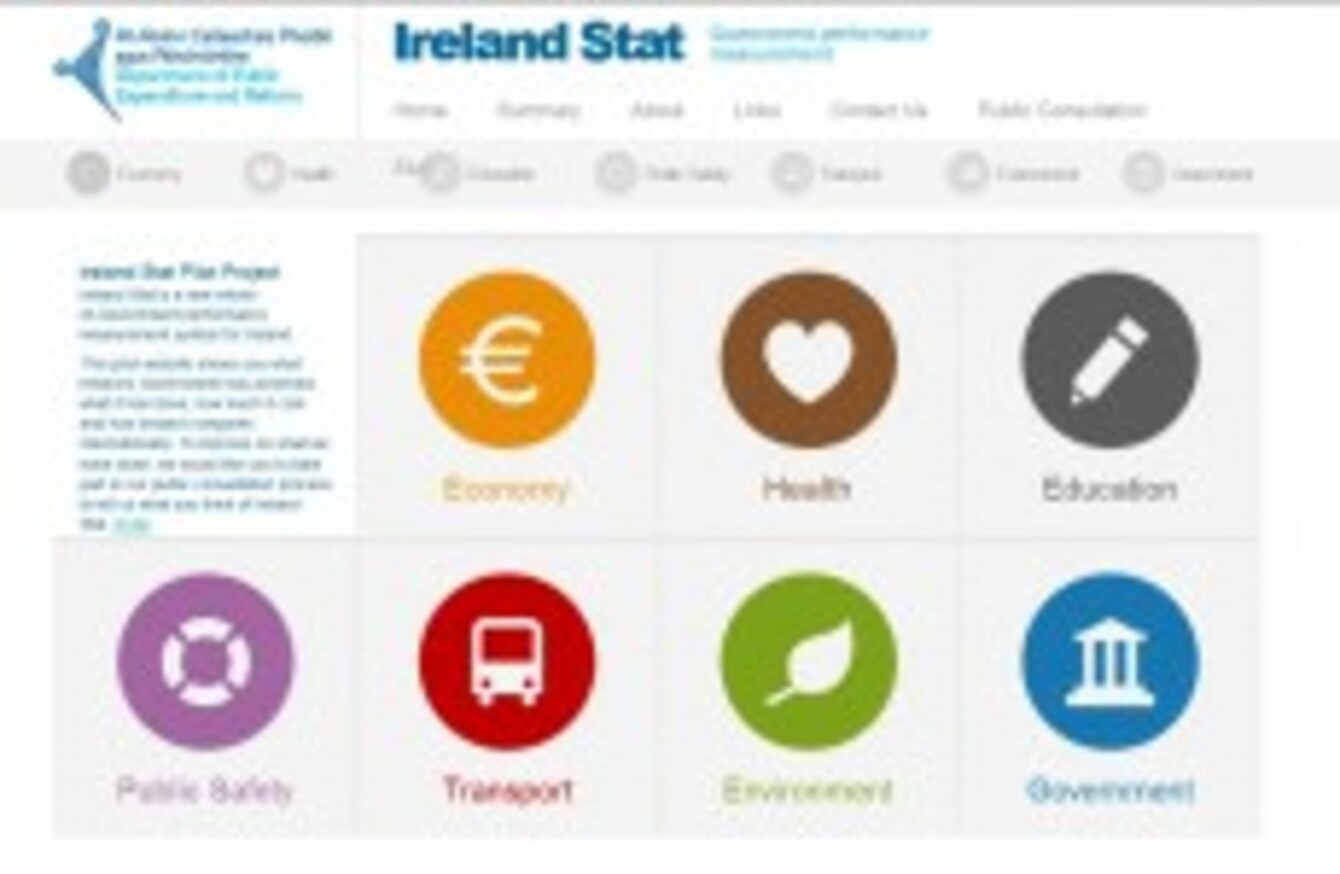 THE GOVERNMENT HAS today piloted a new website, Ireland Stat, aimed at monitoring whole-Government performance as part of a pledge contained in the Programme for Government to be more transparent, accountable and efficient.
When taking office, the current Government pledged to pin down accountability at every level of the public service – and this new website aims to show whether this promise is being upheld.
"Ireland Stat draws on existing publicly available measures, bringing them together into one website in a clear and logical way," said the Minister of State with special responsibility for Public Service Reform, Brian Hayes. "This website is a significant step forward – it brings real innovation to how we hold the Government to account."
Insisting the website would "deliver accountability directly to the public", Hayes added: "We're starting small with a pilot, as we want to walk before we run, but we hope to roll the website out to cover all areas of Government next year."
The website, which is currently in trial mode, was based on 'best international practice', according to Hayes. It aims to tap into the wide collections of data collected across the public service that already exist and present them in one place, in a coherent, understandable way.
It will monitor the Government's performance on specific goals, including achievements, actions, costs, international comparisons, and trends over time.
The pilot site focuses on four policy areas:
Economy
Innovation
Transport
Environment
The website also looks at seven programmes:
Jobs & Enterprise Development
Innovation
Agri-food
Land Transport
Rural Enconomy
Flood Risk Management
Food Safety
Ireland Stat will be assessed during November and December – and, conditional on the outcome of the review period, it will be extended to all policy areas during 2013.