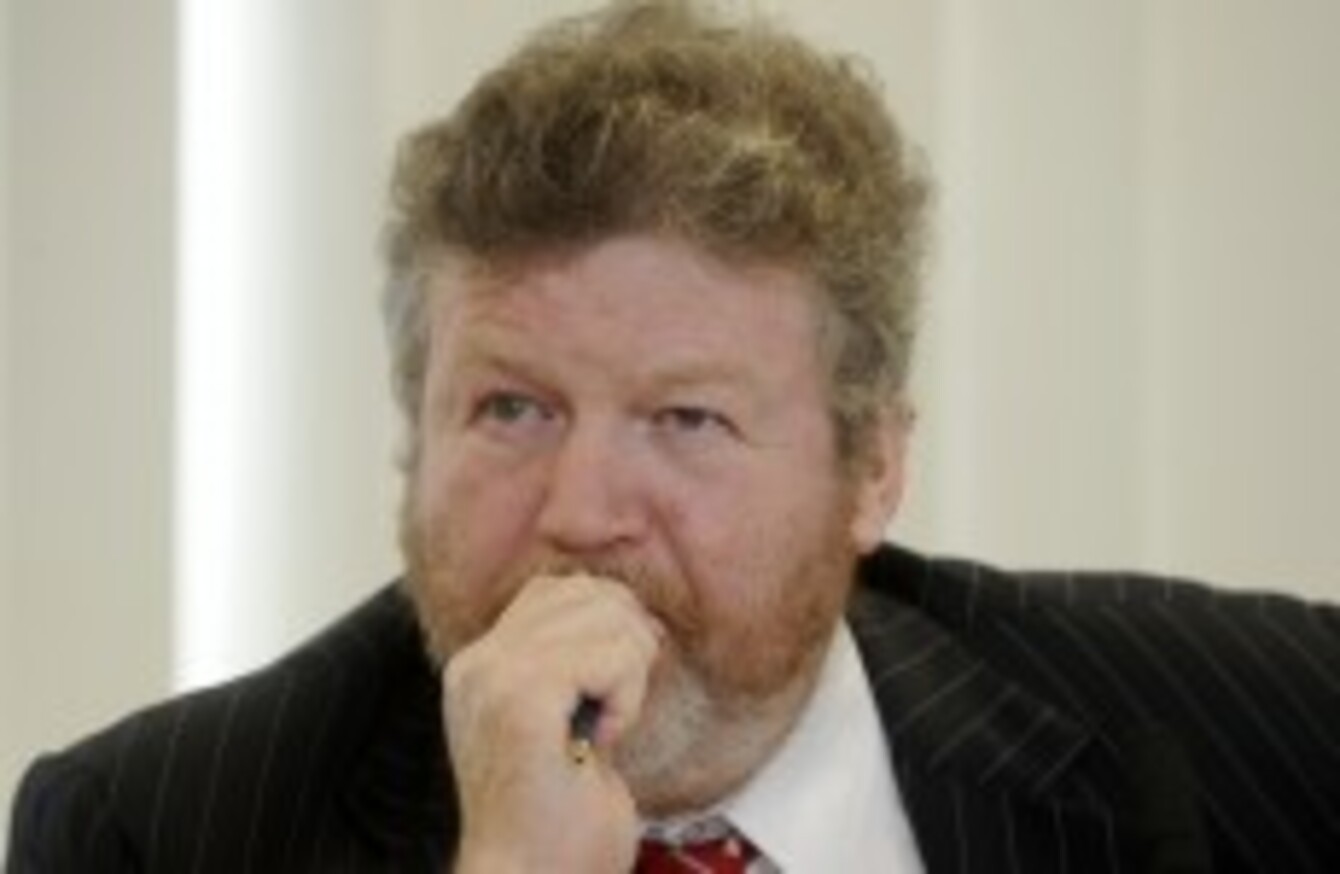 Fine Gael Minister for Health Dr James Reilly
Image: Laura Hutton/Photocall Ireland
Fine Gael Minister for Health Dr James Reilly
Image: Laura Hutton/Photocall Ireland
THE IRISH MEDICAL Organisation (IMO) is to meet for its annual conference today in Killarney.
Yesterday, it said that Government and policy decision makers are likely to come under fire at the meeting, which runs until 14 April and involves doctors from all specialities within the medical profession.
IMO President Dr Ronan Boland noted that the theme of the conference is Our Patients – Our Priority and that they will be discussing pivotal issues including inequality.
Ireland has significant levels of health inequalities. Throughout the boom years of the 'Celtic Tiger', these inequalities were evident and since the recession, these inequalities appear to be worsening.
He added:
Improving the health of all our citizens, particularly the poorest and most deprived, will reap long-term dividends by ensuring a healthier population, and more productive workforce, who will have less need for expensive health interventions and social economic supports.
The IMO launched its position paper on health inequality at its pre-AGM press conference.  In doing so, it called on the Minister for Health and Children, Dr James Reilly, to ensure that health inequalities in Ireland "are addressed in a holistic manner".
Speaking on Morning Ireland earlier today, a spokesperson for the IMO said that Ireland's two-tier health system "has not served people well and has expanded pre-existing inequalities". He said that poor people do worse in situations such as living with a disability or giving up smoking, and that these are driven by factors outside of the health system, such as the transport system.
He added that the IMO advocates for a single-tier, public health system.
There will be two scientific seminars at the AGM, one of which will examine the relationship between health and wealth, while the other will take a look at measures that have been taken to bridge the health divide in Finland.
IMO President, Dr Paul McKeown, will investigate 'Just how unequal are we and why?'.
Professor Edna Roche from TCD will be taking a look at obesity, particularly childhood obesity and the long-term implications for the child. Drug and alcohol use amongst adolescents will be discussed by Dr Bobby Smyth, a child and adolescent psychiatrist, while Dr Colette Kelly from NUI Galway will look at the social interventions needed to address unhealthy behaviour in children and adolescents.
Doctors will hear a debate on the topic of the market model of healthcare, and that it is not the best option for Ireland.
Last week, it was revealed that 178,000 people are waiting to see a consultant at an outpatient clinic. The HSE figures were described as "utterly unacceptable" by Minister Reilly. They showed that more than 300 patients have been waiting for over four years to be seen by a consultant after being referred by their GP.