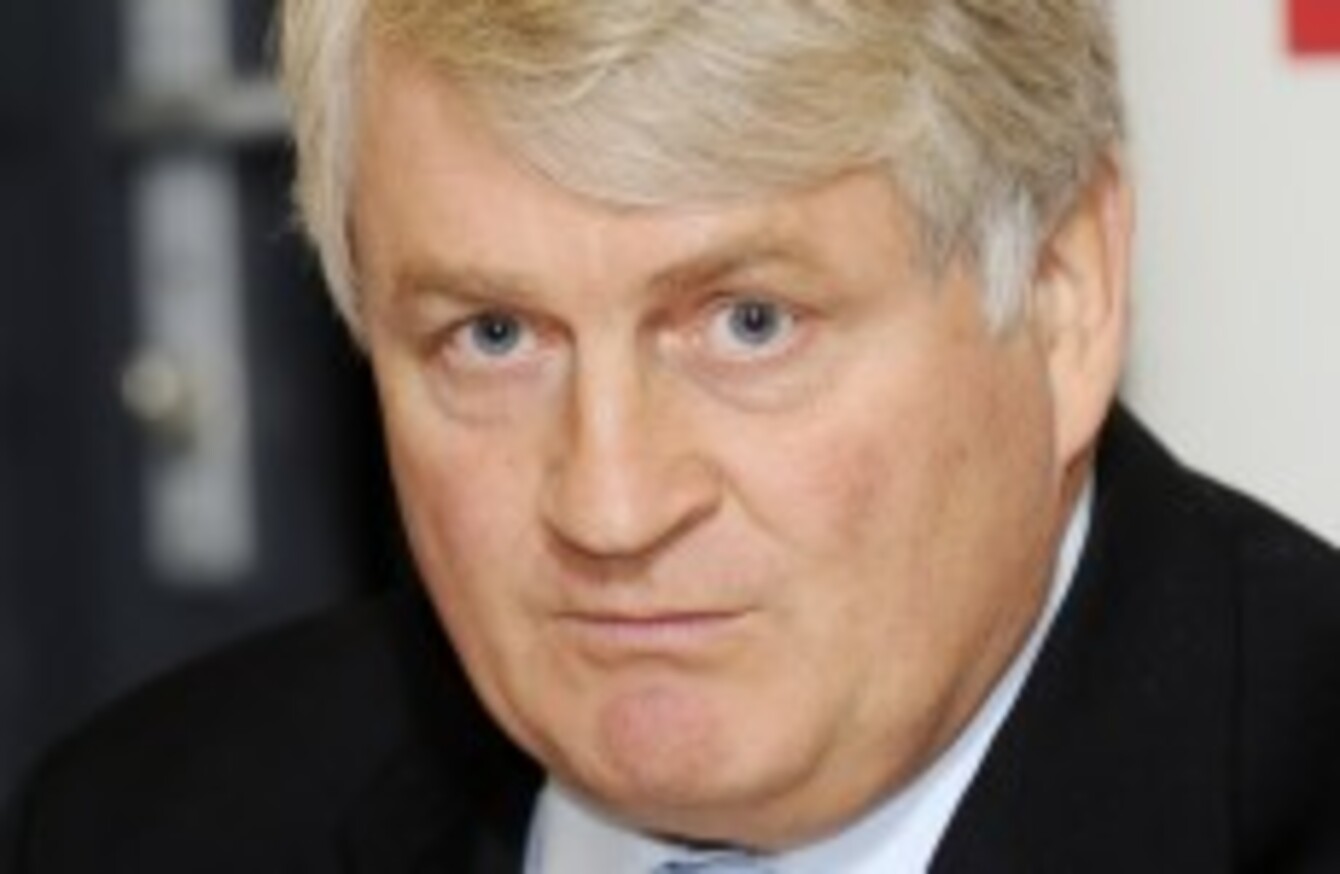 Denis O'Brien (File photo)
Image: Laura Hutton/Photocall Ireland
Denis O'Brien (File photo)
Image: Laura Hutton/Photocall Ireland
FINE GAEL CHAIRMAN Charlie Flanagan has said that the link between the government and businessman Denis O'Brien is "overhyped" but acknowledged that there needed to be "clear blue water" between both parties.
Taoiseach Enda Kenny's recent appearance with O'Brien, who was implicated in the findings of the Moriarty Tribunal, on the New Stock Exchange has put the spotlight on the party and therefore the government's relationship with the telecoms tycoom.
Flanagan was speaking in the wake of comments to the Sunday Times that there needed  to be "clear blue water" between the party and O'Brien but he insisted that he was not referring to "any specific link".
"It's assuming there are links, there may not be. People are reading a lot into photographs. The Taoiseach makes a fair point in so far as you can't dictate who takes a photograph of who," he told TheJournal.ie.
Flanagan said that "people are taking about Denis O'Brien in the same breath as Pádraig Flynn," referring to the former minister and EU Commissioner who was found by the Mahon Tribunal to have received a corrupt payment.
'Media perception'
The Moriarty Tribunal found that former Fine Gael Communications Minister Michael Lowry had an "insidious and pervasive" influence over the awarding of a second mobile phone licence to O'Brien's company, Esat Digifone, in 1996 and that Lowry received financial payments from O'Brien.
O'Brien rejected the tribunal's findings when it reported a year ago. Flanagan pointed out that he had never met the businessman in his life. He said that he had raised the issue with members of the cabinet although declined to comment further.
The current Laois-Offaly TD said the current focus on the party and the government's links with O'Brien were a result of "media perception" and not that of the public.
Flanagan said: "No member of the public has said to me that Enda Kenny orchestrated a photograph with Denis O'Brien or Enda Kenny was seen with Denis O'Brien. This thing is overhyped.
"Having said all that, it's my belief and I use the word 'clear blue water' between anybody who is the subject of poor Tribunal findings in Moriarty."
He added: "I would say all this can feed into a perception. I believe therefore that there should be clear blue water between current ministers and Denis O'Brien. That's my belief."