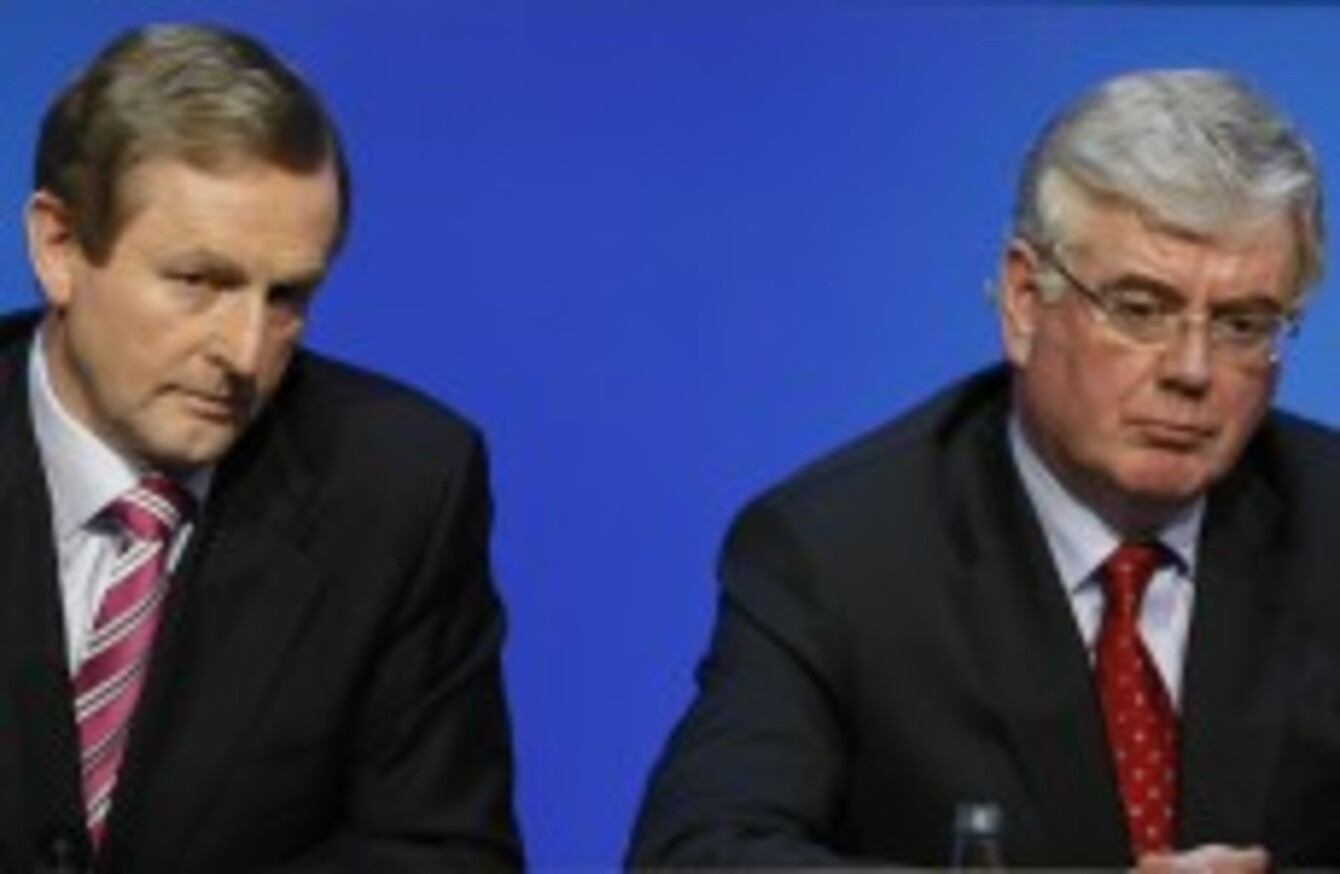 Enda Kenny and Eamon Gilmore in March
Image: Julien Behal/PA Wire/Press Association Images
Enda Kenny and Eamon Gilmore in March
Image: Julien Behal/PA Wire/Press Association Images
IT IS 100 days since the current coalition government was formed with the Taoiseach and Tánaiste to hold a joint press conference later today to outline what they believed has been achieved in office so far.
Enda Kenny and Eamon Gilmore formed the Fine Gael – Labour coalition in March – the largest Dáil majority in the history of the state – and have since cut ministerial pay in one of the government's first acts in office.
Other measures have included the jobs initiative, aimed at boosting employment in Ireland which also included a reversal of the minimum wage cut which had been reduced from €8.65 to €7.65 in last November's budget.
The government has also promised two referenda this week including one on judge's pay and one on giving power to Oireachtas committees to compel witnesses to attend their meetings which will be held alongside the presidential election in the Autumn.
The opposition is expected to highlight what it sees as the government's shortcomings.
These are likely include a failure to so far renegotiate a cut in the average interest rate that Ireland pays on its EU/IMF bailout.
The goal to establish a Strategic Investment Bank has also not yet been achieved by the government.
Kenny and Gilmore will give a press conference at government buildings at 4pm today.