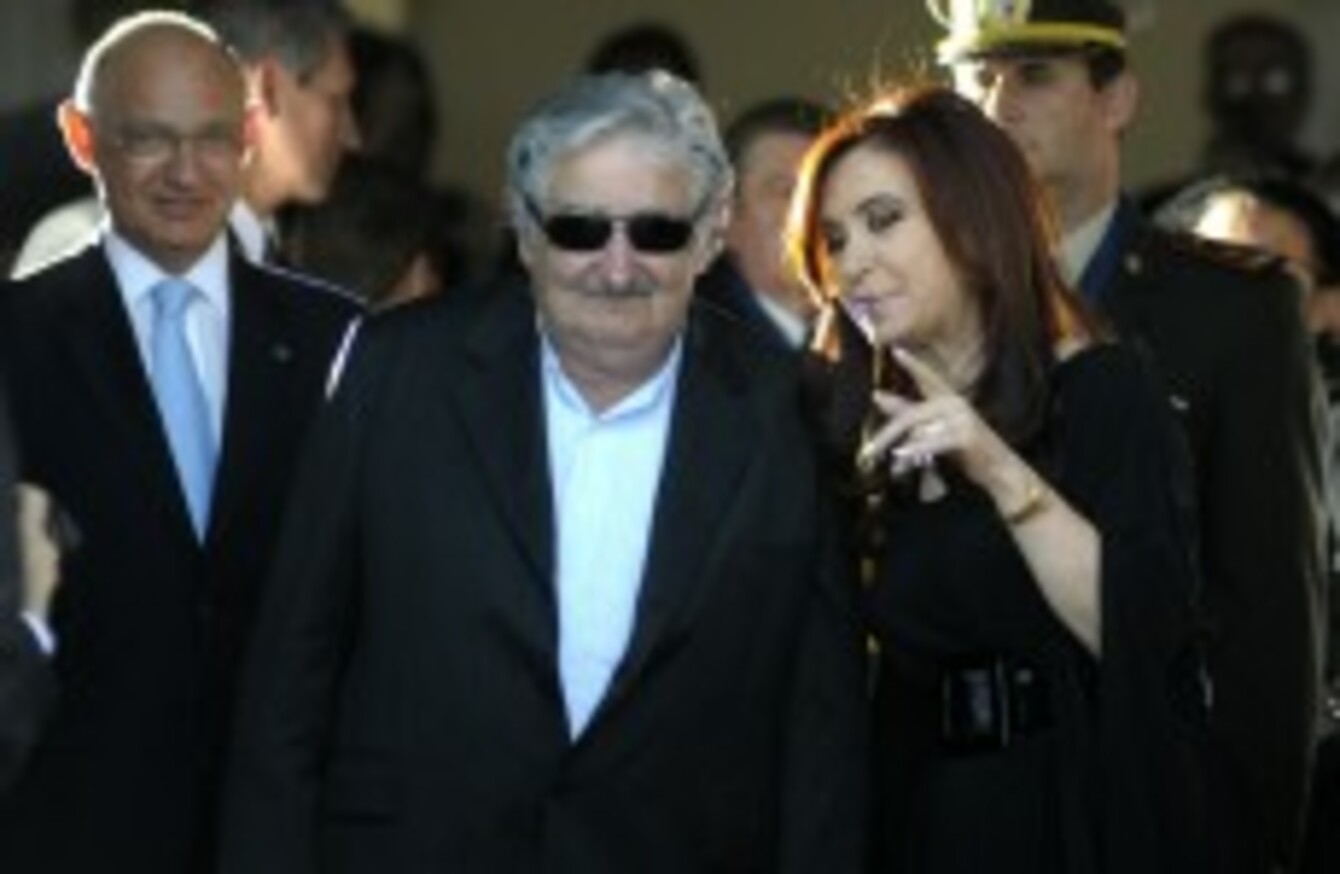 Ivan Heyn served in the government of Cristina Kirchner de Fernandez (right, at the summit yesterday)
Image: AP Photo/Matilde Campodonico
Ivan Heyn served in the government of Cristina Kirchner de Fernandez (right, at the summit yesterday)
Image: AP Photo/Matilde Campodonico
AN ARGENTINE GOVERNMENT minister has been found dead in his hotel room during a trade summit for South American countries.
33-year-old Ivan Heyn, the junior minister for foreign trade, was found hanged in his hotel room in Montevideo in Uruguay yesterday, police said.
He is believed to have taken his own life, the BBC reports.
Heyn had taken up his position just ten days ago, following the re-election of Argentine president Cristina Kirchner de Fernandez in October.
The promising economist and former student leader had been seen as a rising star in Kirchner's government. He had already served in government during Kirchner's first term in office.
The Argentine president left a meeting with other leaders of South American countries to see her doctor after being informed of Heyn's death.
Organisers cancelled a planned official photograph of the South American leaders attending the summit.
Heyn's death is being investigated by officials from Uruguay and Argentina.