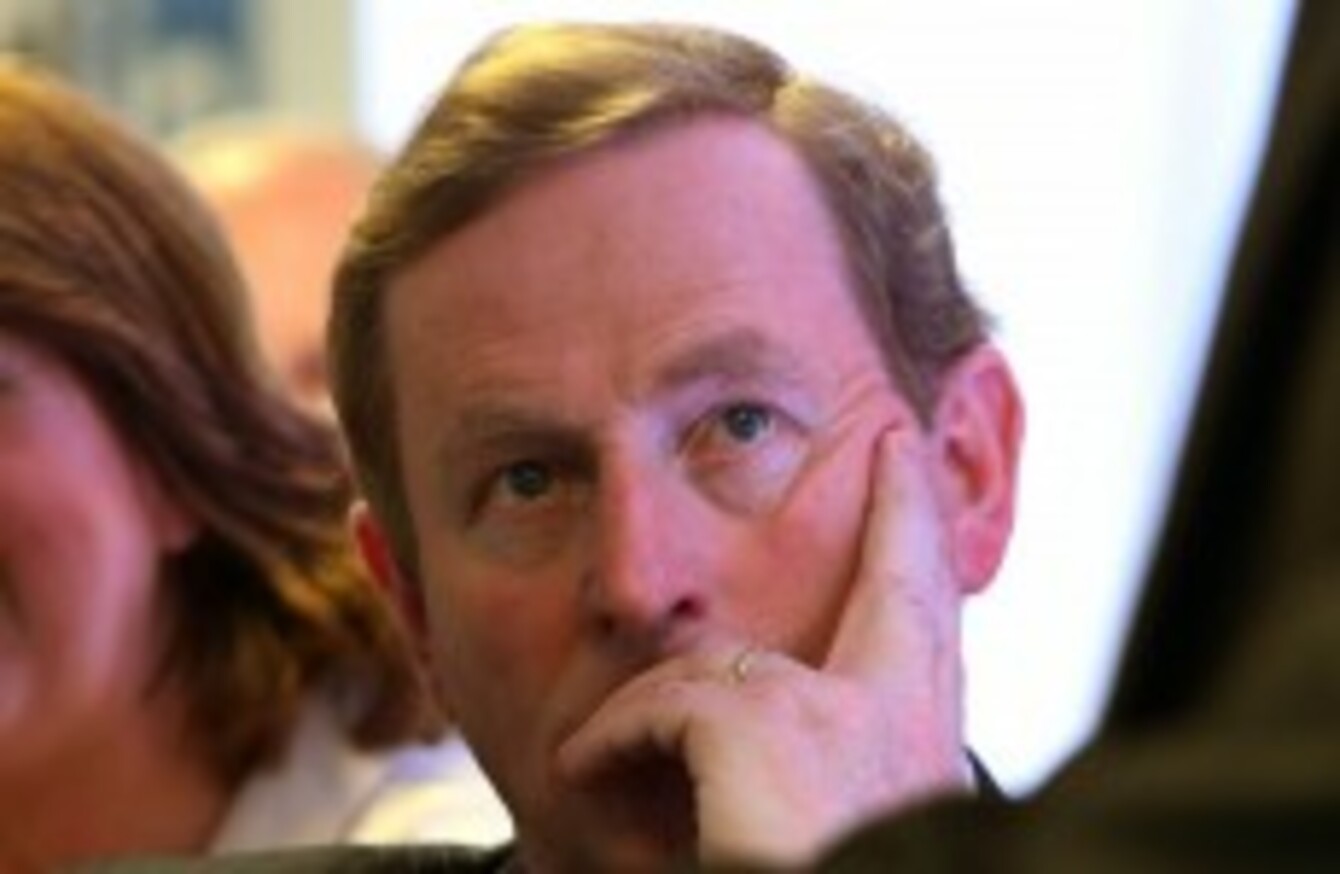 Joan Burton and Enda Kenny
Image: Niall Carson/PA
Joan Burton and Enda Kenny
Image: Niall Carson/PA
THE MAJORITY OF people in Ireland believe the government has not done a good job, according to a new poll.
A Claire Byrne Live/Amárach Research poll has found that 52% of people responded No when asked the question: 'Do you think this government has done a good job?'
Nearly a third, 31%, said the Fine Gael-Labour coalition has done a good job while 17% said they didn't know.
The survey was carried out among over 1,000 people earlier this week and shows an interesting breakdown among the various age groups.
While over 60% of those aged between 35 and 54 believe the coalition has NOT done a good job, 41% of those aged 55 and over believe the government HAS done a good compared to 40% who think it hasn't.
More people think the government hasn't done a good job than those who think it has when the poll is broken down by social class.
Across all regions, the majority of people think the coalition has not done a good job.
The poll comes ahead of next month's Budget announcement where the coalition is expected to announce further tax cuts and increases to areas like child benefit.
A recent Red C opinion poll put the coalition parties on a combined 38% of support, short of what would be needed for it to be returned to government without support from other parties and independent TDs at the next general election.
Taoiseach Enda Kenny told the Dáil on Tuesday that the general election take place in "early 2016″. However there have been persistent rumours that a snap election will be called for November.
The poll was conducted yesterday by Amárach Research. The survey panel comprises more than 1,000 adults who all own a smartphone. More details here.