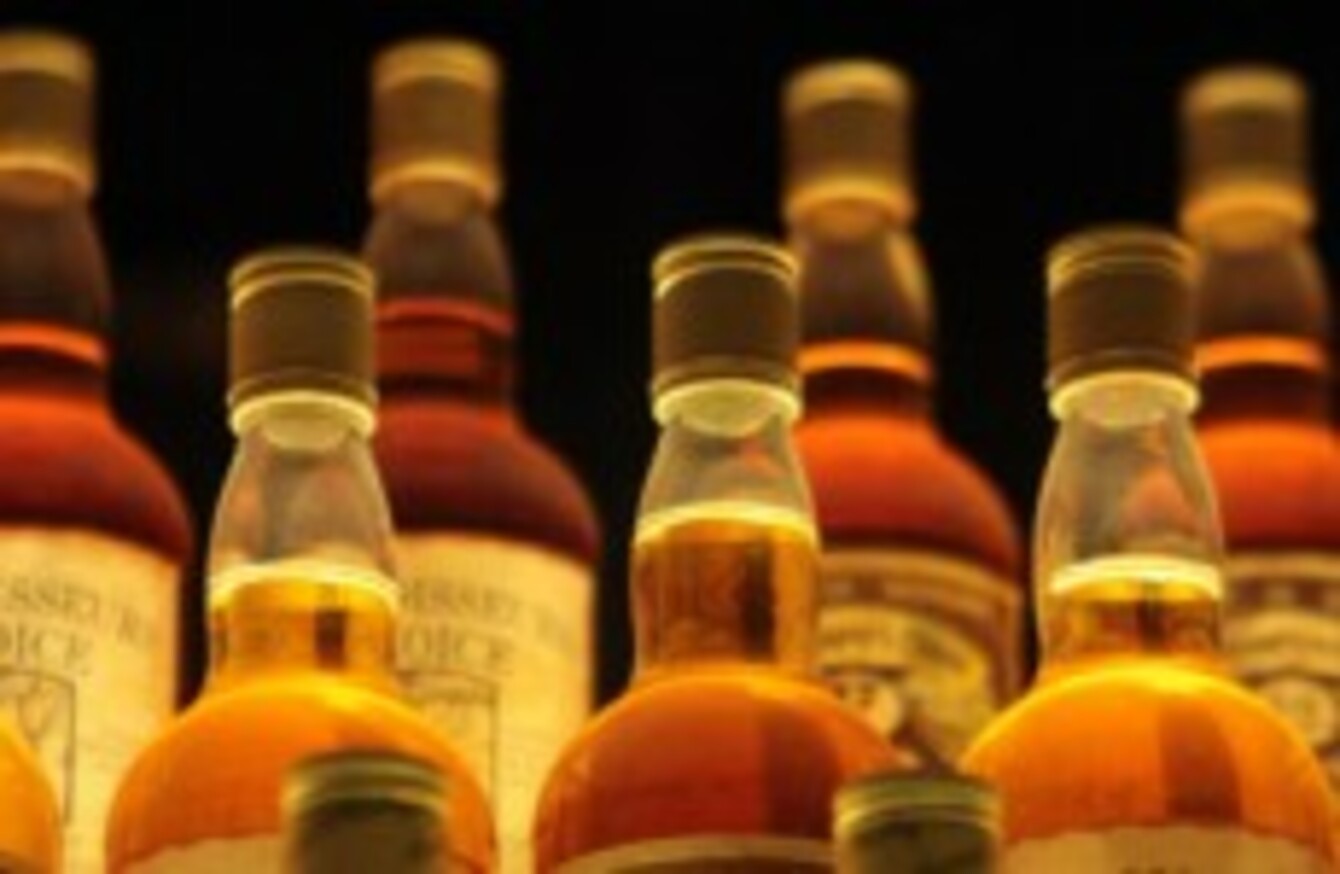 Image: David Cheskin/PA Archive/Press Association Images
Image: David Cheskin/PA Archive/Press Association Images
ALCOHOL ABUSE IN Ireland has cost the State €3.7 billion up to the year 2007, according a study on the issue by the HSE.
The report states that the government has to foot the bill for the consequences of alcohol abuse across a variety of sectors – from health issues to work-related accidents. The study shows that the Department of Justice, alone, spends 13 per cent of its budget directly on dealing with alcohol-related crime.
It says that alcohol consumption in Ireland has doubled between 1970 and 2003 – one the largest increases in the world during that period. Ireland also has one of the highest levels of underage drinking in the developed world and one of the worst records for binge drinking, according to the study.
The HSE reports says that there is "strong evidence" from many countries that increasing the price of alcohol reduces alcohol consumption and related harms – and it urges the government to "seriously consider" rising taxes on alcohol to combat the social costs that abuse can pose. It points out that, apart from the tangible consequences of alcohol abuse, the human cost of misusing alcohol is "difficult or impossible" to define.
However, a spokesperson for the Alcohol Beverage Federation of Ireland told TheJournal.ie that the figures contained in the reports were "totally out of date".
"The report is based on statistics up to 2007 and, in many cases, significantly before then," the spokesperson said. "It is important to note that alcohol consumption in Ireland declined steadily from 2001 – that decline accelerated dramatically from 2007, to the extent that average consumption in Ireland is now back to mid-1990s levels and is approaching European norms".
The ABFI called for "evidence -based solutions" to address alcohol misuse, saying that it did not believe that excise and taxation increases effectively addressed the problem.
"Increasing prices will simply penalise the average consumer who enjoys alcohol responsibly and will encourage further cross-border purchasing of alcohol to the detriment of local jobs and the national economy," the spokesman said.
Meanwhile, the Vintner's Federation of Ireland (VFI) backed calls for a minimum price for alcohol to help prevent the abuse and misuse of alcohol – saying that such a move would go "a long way towards tackling binge drinking and the associated problems this brings".
The VFI said that the irresponsible sale and promotion of alcohol needed to be tackled, however it warned that a "blanket increase" in excise was not the best way to do so – and the focus should instead be placed on cheap alcohol "which is often sold as a loss leader… made easily available and promoted in a wholly irresponsible way" by large supermarkets.
"Well over half of the alcohol sold in Ireland is now sold outside of the pub, often in the uncontrolled environment of the supermarkets," said Gerry Mellett, president of the VFI. " It is no coincidence that the increase in underage drinking, binge drinking and associated social and health problems as outlined in this weeks HSE report has occurred in parallel to the steady increase in off trade sales."
Padraig Cribben, chief executive of the VFI, added: "Any more tax increases would make us totally unattractive to tourists and make the price of drink substantially higher than all other EU economies… The focus must specifically be on those selling cheap alcohol and agreeing a minimum price rather than a broad sweep of excise increases."