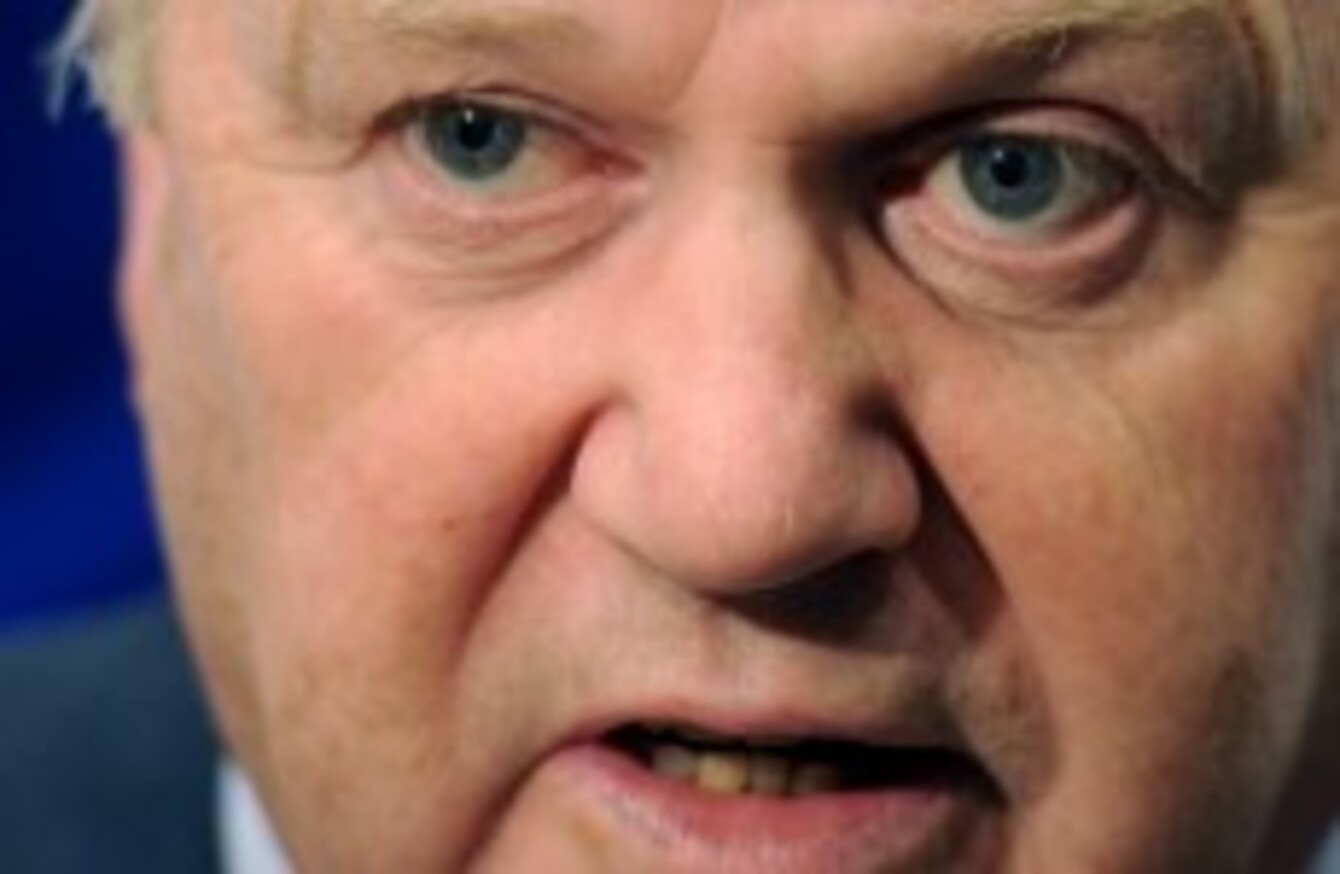 Minister for Finance Michael Noonan
Image: Geert Vanden Wijngaert/AP/Press Association Images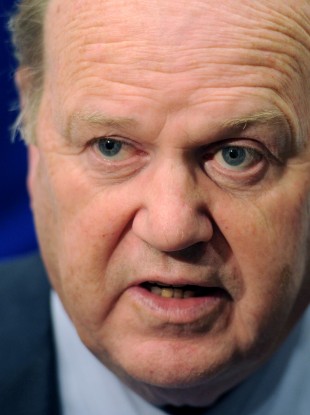 Minister for Finance Michael Noonan
Image: Geert Vanden Wijngaert/AP/Press Association Images
THE ECONOMIC AND Social Research Institute (ESRI) has said the government should cut €400 million more than it is planning to do in December's budget warning that the economy risks further weakening.
In its latest quarterly economic commentary, the economic think tank has said that weakening economies in the US and the UK could further undermine Ireland's economic recovery as they are two of country's three major export markets.
Weak growth in the Eurozone, the third major export market, was also highlighted as problematic.
The ESRI called on the Minister for Finance Michael Noonan to impose a budget adjustment of €4 billion, instead of the €3.6 billion combined package of spending cuts and new taxes that the government is required to cut under the EU/IMF bailout package.
In its economic forecasts, the ESRI said that it expected GDP to grow by 1.8 per cent this year and that GNP, which discounts the profits of multinational companies, could grow by 0.2 per cent and 0.7 per cent in 2012.
Net job losses are expected to come in at around 45,000 this year, a big increase on its prediction three months ago when 28,000 fewer people were expected to be working in 2011.
The ESRI also welcomed the deal to reduce the cost of Ireland's interest repayments on its EU/IMF loan saying that this would help reduce the deficit faster.