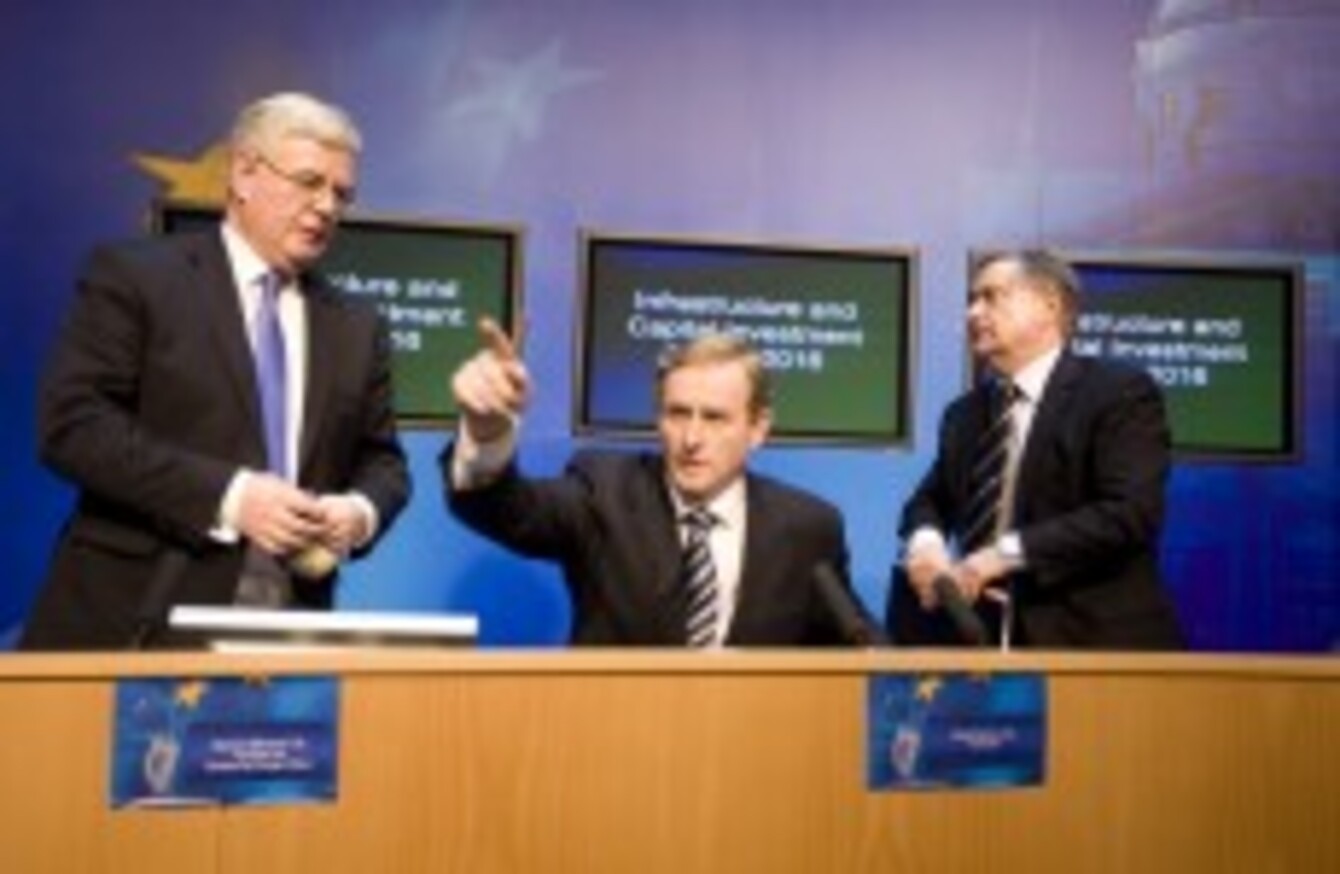 Eamon Gilmore, Enda Kenny and Brendan Howlin will announce the reforms today
Image: Eamonn Farrell/Photocall Ireland
Eamon Gilmore, Enda Kenny and Brendan Howlin will announce the reforms today
Image: Eamonn Farrell/Photocall Ireland
THE GOVERNMENT IS to unveil its plan for reforming the public sector today which will include a reduction in staff numbers and the scrapping of a number of decentralisation projects.
The Taoiseach Enda Kenny, Tánaiste Eamon Gilmore, Minister for Public Expenditure Brendan Howlin and the Minister of State with special responsibility for Public Service Reform and the Office of Public Works Brian Hayes will publish the Public Service Reform plan at midday today.
The plan is seen as a key plank of government's economic agenda with the Programme for Government pledging to reduce the total number of public sector employees by between 18,000 and 21,000 by 2014, compared to the total number at the end of 2010 with a cut of a further 4,000 by 2015.
RTÉ reports this morning that staff numbers will be cut by around 14,500 to 282,500 by 2015, less than had originally been envisaged in the Programme for Government.
The current number of employees in the public sector is around 297,000 which is the lowest number of people employed in the public sector since 2006.
Around 40 decentralisation projects where accommodation has not been obtained are to be cut and a further 20 will be reviewed. The rest will be left as they are.
The government will give the latest update on its proposals to either abolish or merge 50 quangos. RTÉ also reports that efficiencies will be sought through shared services, improved procurement and property management systems and potential out-sourcing of some activities.
Annual leave will be standardised across the public sector with maximum leave entitlement of 32 days whereas previously it has been 40 days in some cases.