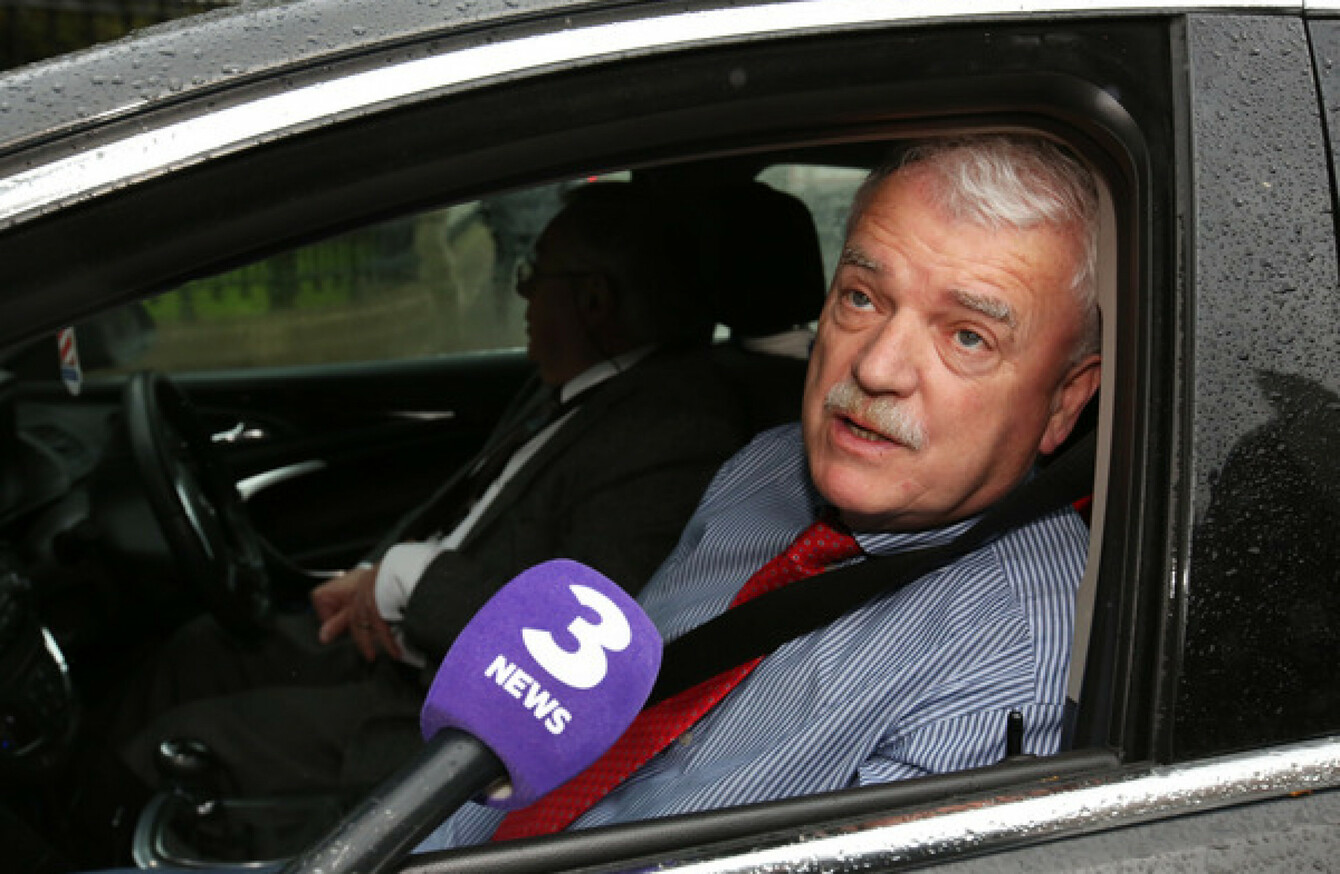 Finian McGrath
Image: Sam Boal/Rollingnews.ie
Finian McGrath
Image: Sam Boal/Rollingnews.ie
DISABILITY MINISTER FINIAN McGrath has said problems interviewing some of the witnesses in the Grace case could not have been predicted, as he confirmed the Commission of Investigation into the case was being granted an extra 12 months to complete its work.
Speaking on Morning Ireland, McGrath said the extension had been sought and had been granted due to the volume of material the Commission was being asked to deal with, and said there had been a large number of adjournments to witness interviews as many of them were elderly and sick.
"It was not predicted that there would be problems and delays in relation to some of the people giving evidence," McGrath said this morning.
The Grace case concerns a young woman with intellectual disabilities who was in care.
Allegations arose that she had suffered years of abuse, but despite the claims she remained at the foster home for 20 years.
Details of the case emerged after whistleblowers who are employed by the service provider which now cares for Grace made protected disclosures about her previous care.
In April last year, a €6.3 million settlement for Grace was approved by the High Court. A Commission of Investigation into the case was later established by the Government.
McGrath said this morning that the sole member of the Commission, Marjorie Farrelly, had asked him for extra time to complete the required work.
The Minister would not comment directly on reports that the mother of Grace had withdrawn her co-operation with the inquiry. The Sunday Times reported at the weekend that the woman, who lives in Britain, had stopped engaging with the Commission because of its alleged adversarial approach.
Asked directly, several times, if that was the case, he said:
I've been conscious that a lot of things have been going on in the background in relation to the Commission of Investigation yes.
He said he was disappointed the probe would take more time, but that he was confident it could establish the truth of what happened.