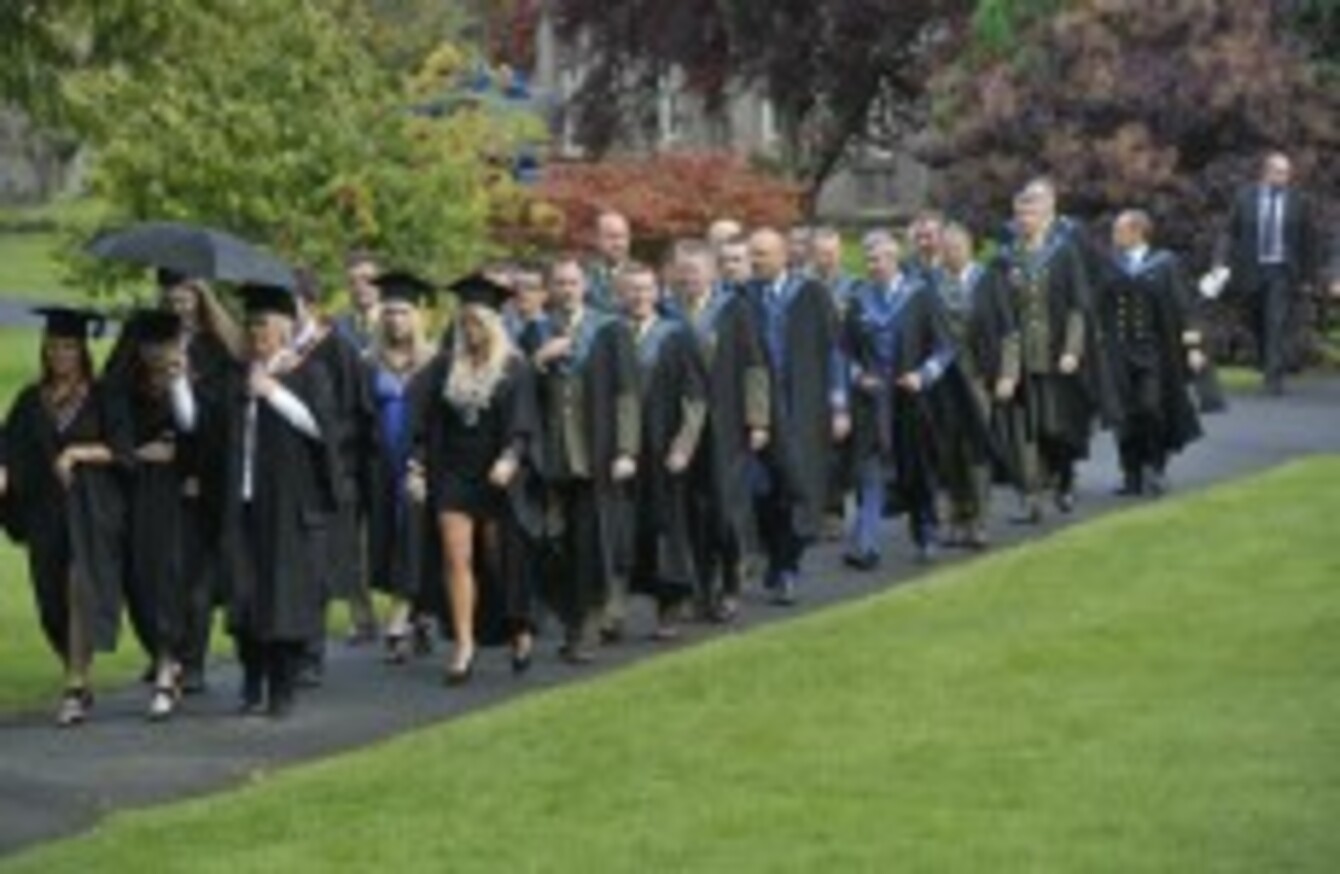 Students at the National University of Ireland Maynooth. (File)
Image: Sasko Lazarov/Photocall Ireland
Students at the National University of Ireland Maynooth. (File)
Image: Sasko Lazarov/Photocall Ireland
GRADUATE SALARIES ARE now lower than they were in 2004 with some falling by as much as a fifth over five years according to the Central Bank.
New research on salary scales has found that an employed third-level graduate had an average salary of €26,919 in 2007, this had reduced to €23,777 by 2012.
This drop brings a graduate's current salary to levels that pertained even before even the boom when the average was €24,078 in 2004.
But the drops in salary were not the same across different sectors, with humanities graduates fairing worst. They saw their average salary shrink from about €24,500 in 2007 to under €20,000 in 2012.
This represented a 19 per cent fall while the pay for business graduates fell by 5 per cent.
But the study pointed out that salaries have not fallen at the same rate as overall employment, which has dropped at a much sharper rate.
It found that wage bills have dropped to a larger degree because of less people working rather than exactly what those people employed actually earn.
The study also suggest that this may have led slow the reduction in unemployment:
"Although the evidence is not conclusive, theory suggests that a failure of nominal wages to adjust downwards could result in persistently high unemployment," the report says.
Emigration levels are also evident in the Central Bank's figures, with the share of graduates gaining employment overseas doubling from 5 per cent of 2008 graduates to 10 per cent of the 2012 class.
While the data shows that a larger proportion of graduates have moved abroad to take up employment, the number of third level graduates in the state has continued to rise over recent years.
Read the Central Bank study in full here >