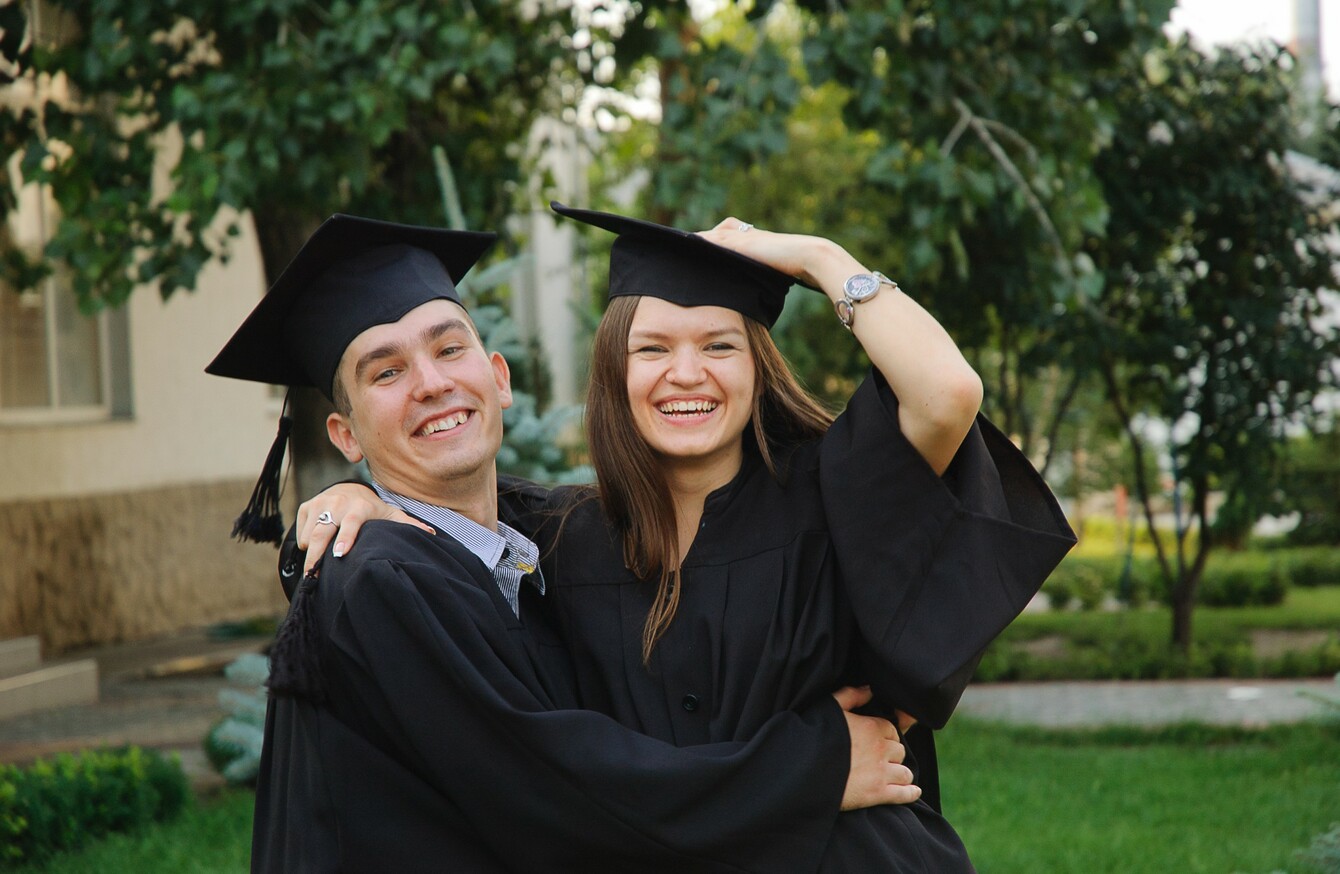 "Whoo, money"
Image: Shutterstock/unguryanu
"Whoo, money"
Image: Shutterstock/unguryanu
THE AVERAGE STARTING salary for an Irish graduate is now €28,461, according to a major survey released today.
While most graduates earn less than €30,000, the survey found that one quarter of them will make more than €32,000 per year.
The best paid jobs for graduates are now in law, legal services and patents, where there is an average salary of almost €40,000, followed by management consulting.
However, almost one-fifth of graduates will earn less than €24,000 in their first year, while one in ten will earn less than €22,000.
Accountancy and financial management jobs had the lowest average salary at €23,000, despite accounting for almost one third of all graduate jobs.
The vast majority of graduate jobs are, unsurprisingly, located in Dublin, but the capital city languishes behind Leinster, Ulster, Munster and Connaught when it comes to how much it actually pays graduates. Leinster had the highest average at €29,000, while the Dublin average was at the bottom of the list at €24,000.
While the average earnings have risen compared to last year, not everything has followed the same trajectory.
More than one-third of employers said that graduates have unrealistic expectations in terms of pay and conditions, an increase on last year.  And one in ten employers said that the standard of graduates was lower this year compared to last year.
When asked about skills that graduates are lacking, more than half of employers cited communication skills. Leadership skills and writing skills are also noted by more than one third of employers as an area where graduates are lacking.
Where are the jobs
Accounting and financial management has the highest proportion of available jobs, making up almost one third of the total, and overtaking banking and financial services as the sector employing most graduates.
The figures are included in the newly-published GradIreland survey into graduate salaries and recruitment trends.
The research looked at more than 100 graduate employers between December 2015 and March 2016.
The survey also found that there has been a significant increase in salary for graduates working in construction, which is up from €22,000 last year to €27,500 this year.