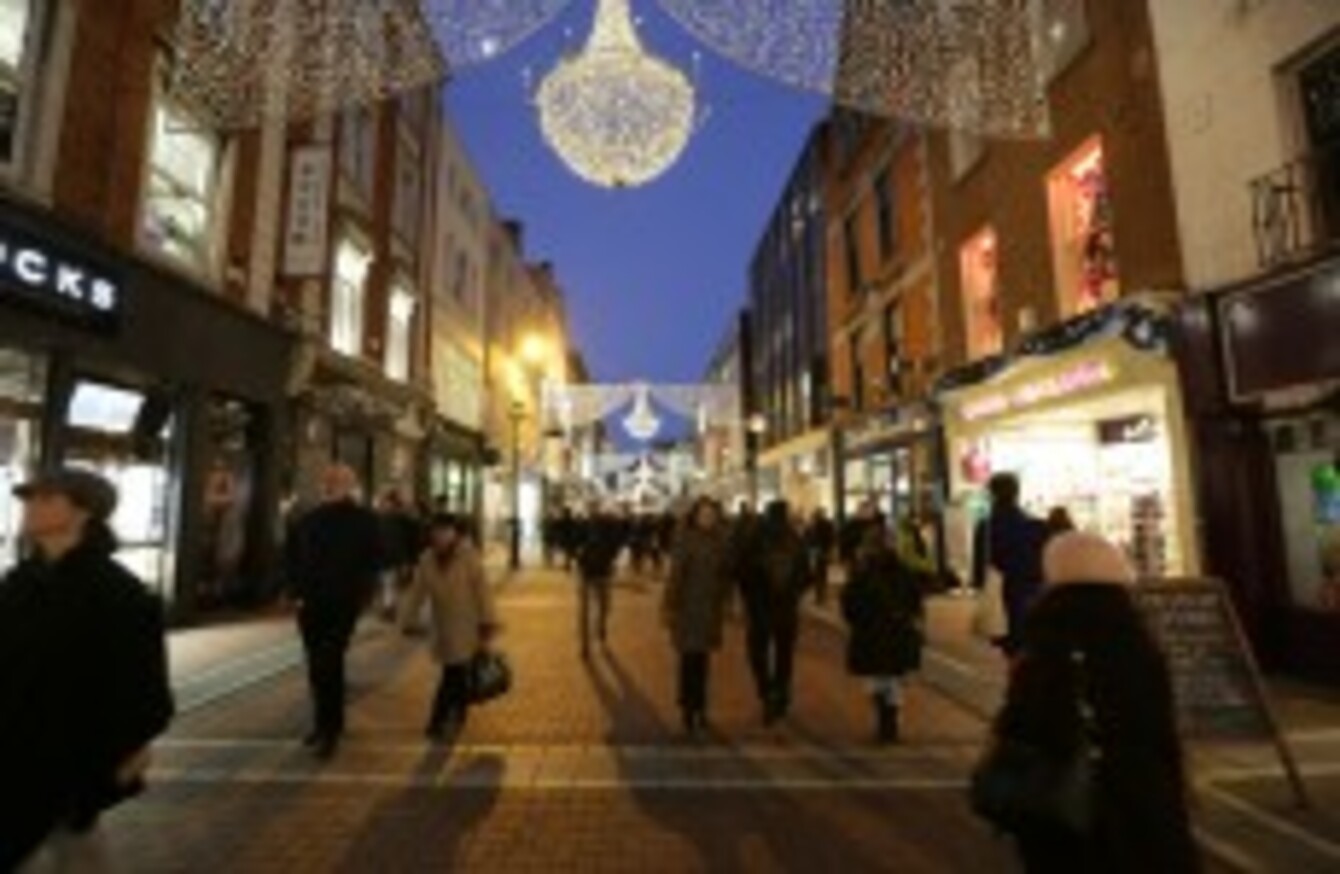 Image: Laura Hutton/Photocall Ireland
Image: Laura Hutton/Photocall Ireland
IN THE DEPTHS of the recession, the sight of shuttered units on Grafton Street were symbols of our economic downturn.
Now, however, the capital's main shopping street is at full occupancy.
The news comes as two remaining units – 57/58 and 23 Grafton Street – were leased to Life Style Sports and Claire's Accessories, respectively.
Life Style will pay €675,000 a year in rent for the premises which will act as their flagship store, while Claire's will pay around €220,000.
Both stores are set to open in early December and Darragh Cronin of Savills, which handled the leasing of the Life Style store, says that there was high interest in the street, which he says is indicative of a bounce in the retail sector.
However he also warned that there are still many stores unable to find a suitable premises in Dublin.
With the return in retail spend, there has been a notable increase in the level of activity in, not just the Grafton Street area, but the entire retail market. During this process each property received a high-level of interest from major global retailers.
"There was competitive bidding on both properties which has undoubtedly left a number of high profile tenants with an unfulfilled requirement for a store location.
"The principal issue on the street remains that, with a lack of larger stores, many large multinational brands seeking to establish a presence are unable to find the right property."