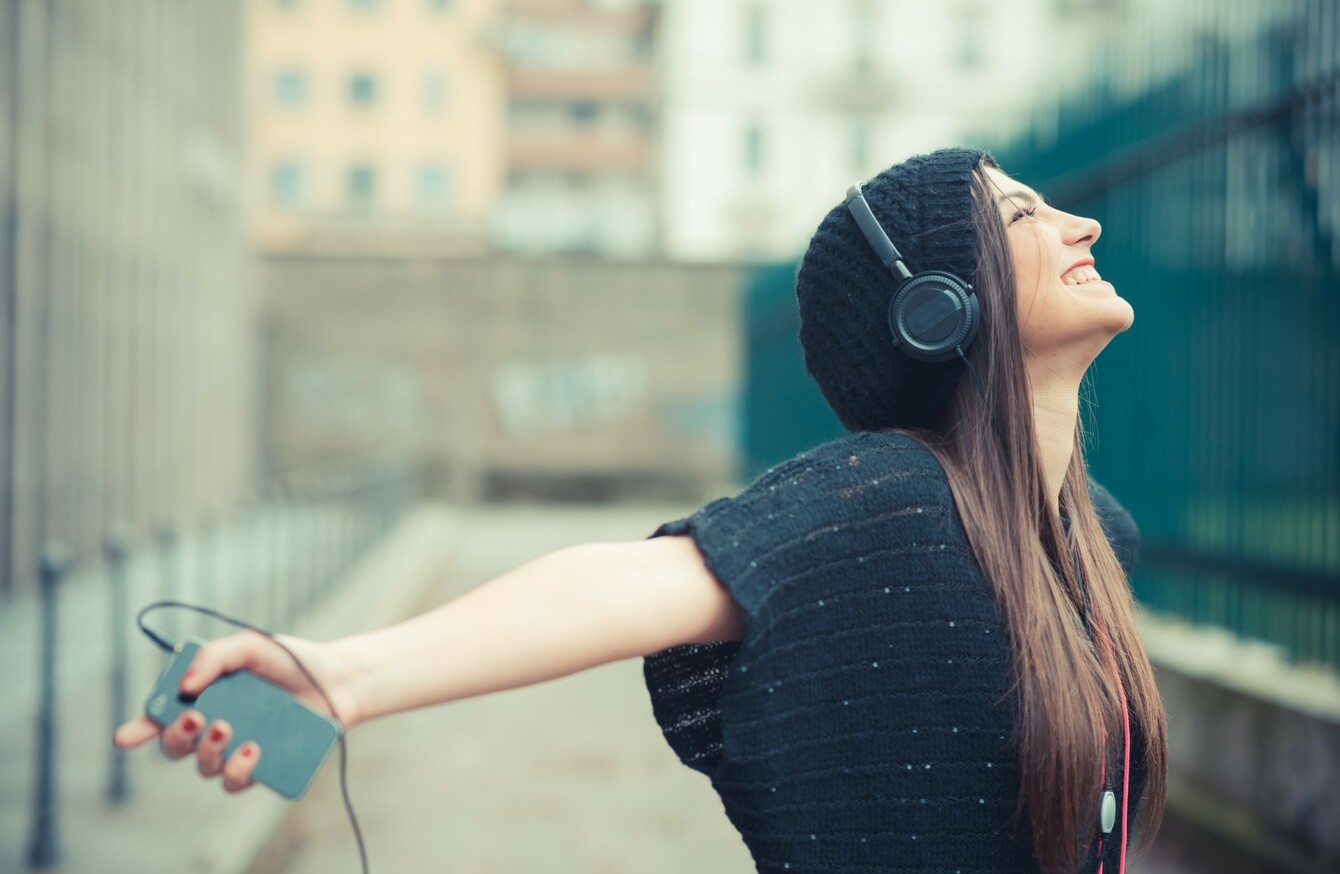 Image: Shutterstock/Eugenio Marongiu
Image: Shutterstock/Eugenio Marongiu
THE MUSIC INDUSTRY in Ireland is well-known for the type of artists and bands that come out of it, but when it comes to technology, it's only finding its feet.
There is some cause for optimism as the likes of Soundwave being acquired by Spotify recently, a vote of confidence for any other startups who want to go down the same route.
One of them is Gramma Music which offers what it calls 'reactive radio' which serves up both relevant and new music.
It does this by taking into account a number of factors. The obvious ones like taste and interests are already known by connecting to Facebook but others like location, the current weather, the time of day, whether you're moving or not (and how fast you're moving) and even your facial expressions can be used to shape the type of music played.
It's an ambitious aim, but it's something its founder Patrick Quinn has been working on for the past two and a half years.
While it's still early days (the app was released the day before St Patrick's Day), creating it and determining the right factors was a challenge. And that's before you delve into the many different studies that cover music psychology he delved into during its creation.
"Finding the right model [was the biggest challenge]," he said. "If you're walking somewhere, what is the right music, tempo, energy… we had to go off and create something that has a universal understanding of how music relates to content, and nobody else seems to have done that".
Part of how they determined what songs fit what mood was down to a service called the million song dataset, which rates the attributes of millions of popular songs, and working with a company called the Echo Nest.
That took much of the heavy lifting away from the team of seven, but they still had to do a lot of research in music psychology as well as other things like the average running tempo so it could cater for certain situations.
And the initial target audience for the app is students. While the beta test covered a wide demographic, Quinn believes if it can cater to students, it would stand a good chance at catering to other demographics.
"We're going to market it originally towards students," he explained. "Students probably have the most contextually-shifting days. They do so much during the day or nothing at all".
You can never predict what a student is going to do so they're our target to see whether this app which fits their lifestyle actually works. We've tested it with small groups up until now, but we want to see how it goes [with a wider audience].
#Open journalism No news is bad news Support The Journal

Your contributions will help us continue to deliver the stories that are important to you

Support us now
Now that it's out in the open, Quinn is focused on taking feedback from users and improving the app.
While the initial aim is to build up its audience for the first year, it also has one eye on the future.
The obvious one is how it will develop its business model - one of the examples Quinn gives is using the algorithm data to help advertisers decide what songs to include with ads based on tone - as well as future developments like the Internet of Things which would use smart items like thermostats to help decide what music to play.
Such aims are still a long way from happening so for now, it's about fine-tuning the app. The app doesn't share what you listen to (unless you do want to share something) so users will be free to have a service that truly reflects your tastes, regardless of what that might be. 
Music is a really personal thing. It means a lot to people and it gets us through hard times and it brings back memories. To have to shape your musical tastes to fit what your friends think you should listen to or what you want people to think you listen to doesn't seem right... the whole thing about this is personal radio.
That's what the radio does really well, it will push good music and new music.