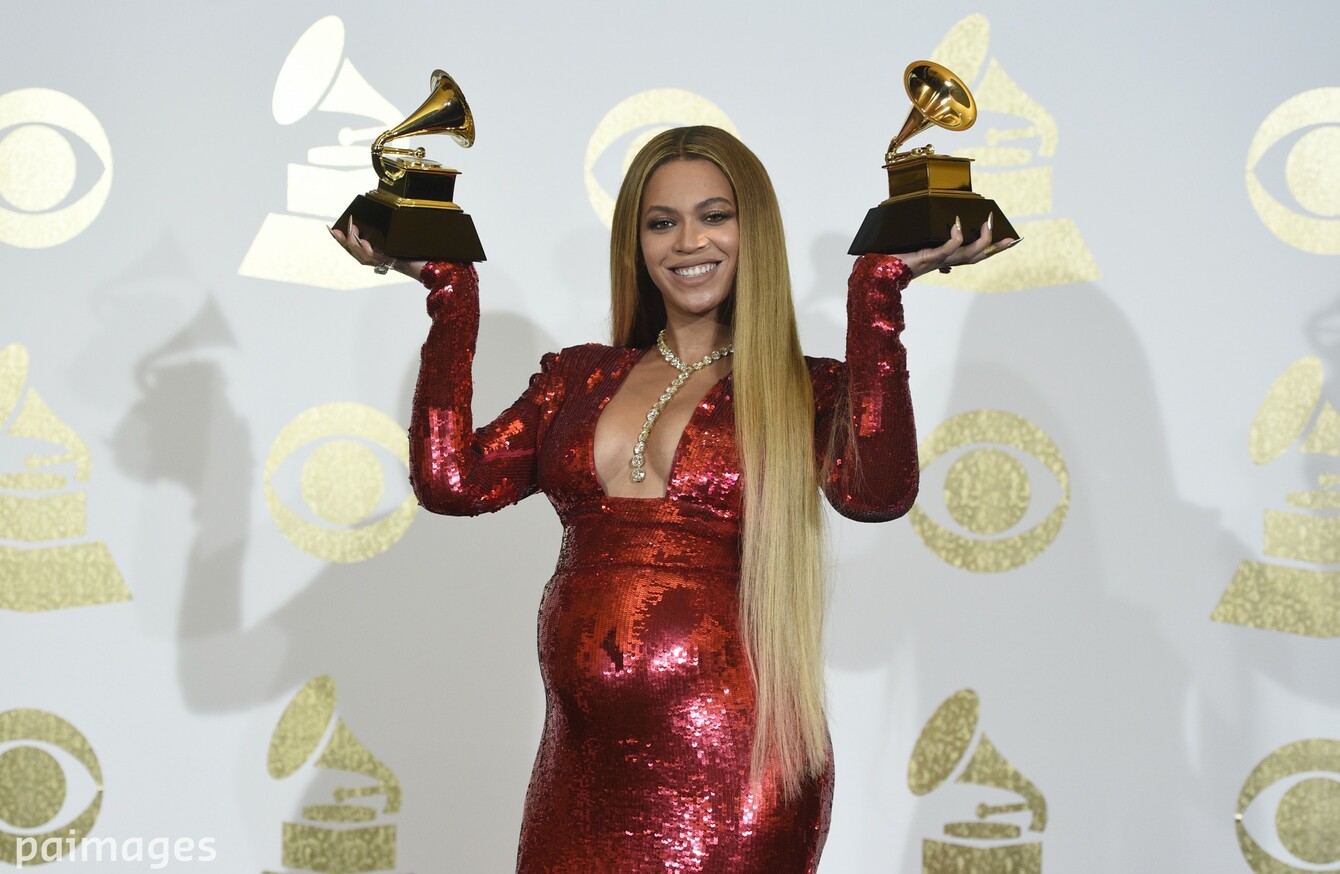 Image: Chris Pizzello/PA Images
Image: Chris Pizzello/PA Images
THE PRESIDENT OF the Grammys has said that he does not believe that there is a race problem with the awards.
Neil Portnow made the comments, in an interview with Pitchfork, on the back of Beyoncé losing out to Adele on Sunday night in the big three award categories, Album of the Year, Song of the Year, and Record of the Year.
In the interview, Portnow said that "I don't think there is a race problem at all, this is a peer-voted award.
"So when we say the Grammys, it's not a corporate entity – it's the 14,000 members of the Academy. They have to qualify in order to be members, which means they have to have recorded and released music, and so they are sort of experts and the highest level of professionals in the industry."
The last black artist to win Album of the Year was Herbie Hancock in 2008.
At the awards ceremony, Adele took home five Grammys for her Album 25, whereas Beyoncé took home two, one for Best Music Video and one for Best Urban Contemporary.
Many were surprised, even Adele herself, that Beyoncé's album Lemonade did not win Album of the Year. This was the third time Beyoncé has been nominated for the award after I Am… Sasha Fierce was nominated in 2010, and her self-titled album Beyoncé was nominated in 2015.
Other award shows have received similar criticism in recent years, most notably with the Oscars So White campaign. This lead the Academy of Motion Pictures and Sciences to announce that it would take steps to add more women and ethnically diverse members to its governing body.