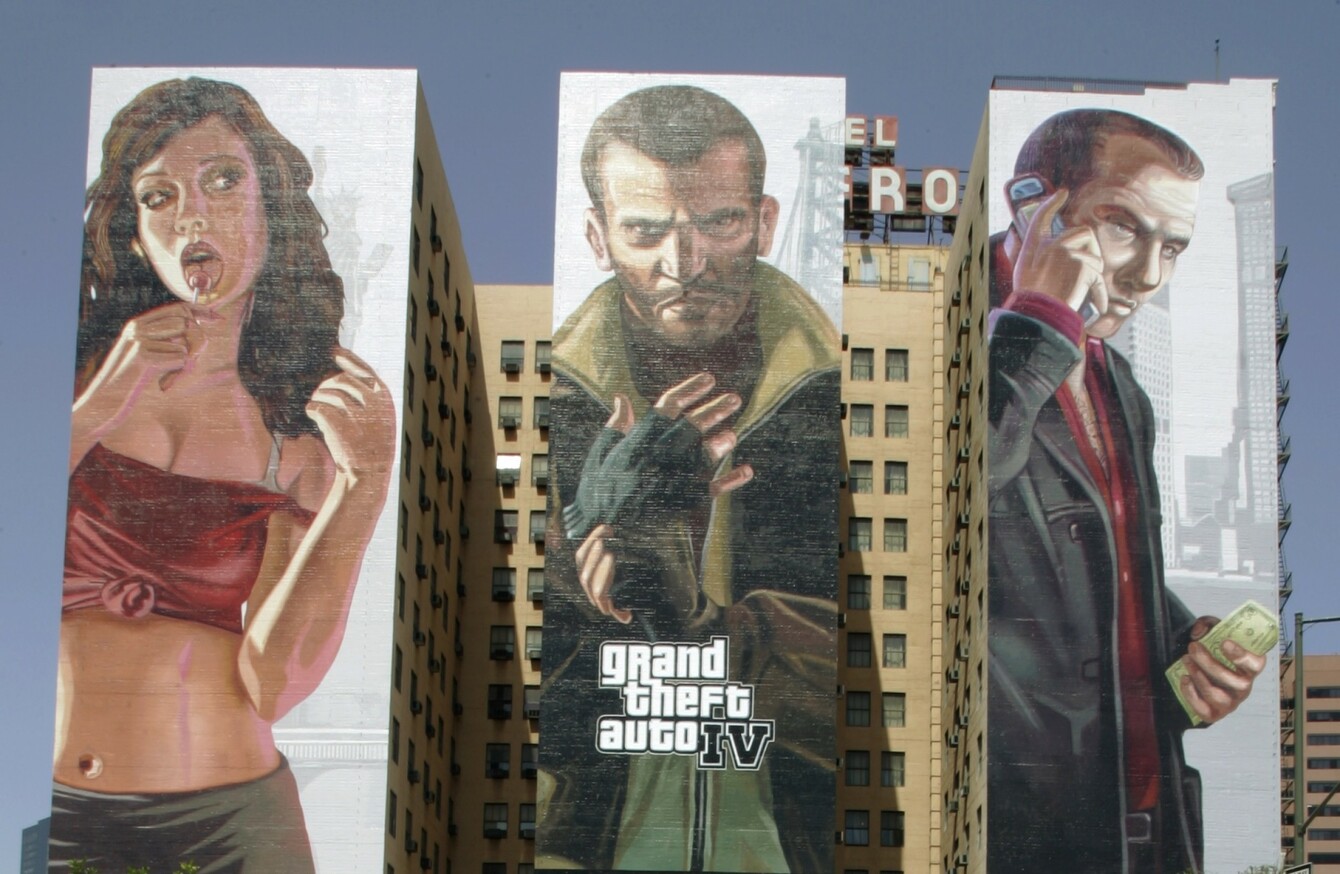 Image: AP/Press Association Images
Image: AP/Press Association Images
A STUDY FROM The Ohio State University this week suggested that violent or sexist video games are more likely to make boys less empathetic or sexist.
However, the study which was published in the journal Plos One, has also been criticised by the gaming community.
The study found that after playing a violent, sexist game, male players reported lower levels of sympathy and compassion (compared to those who played games without a sexist component) when shown a photo illustration depicting an adolescent girl who had been physically abused by an adolescent boy.
"Most people would look at these images and say the girl pictured has to be terrified. But males who really identified with their characters in the sexist, violent games didn't feel as much empathy for the victim," said Brad Bushman, co-author of the study and professor of communication and psychology at The Ohio State University.
Participants in the study were 154 Italian high school student volunteers, aged 15-20 years old. Some of the participants played Grand Theft Auto games that contained both violence and sexism: GTA San Andreas or GTA Vice City. Bushman noted that in these games, women are secondary characters and most are prostitutes or strippers who are used as sexual objects by players.
Other participants played the games Half Life 1 or Half Life 2, which are violent but do not portray women in a sexual or sexist manner. In fact, the female character in the Half Life games plays an active role. A third group played Dream Pinball 3D or Q.U.B.E 2, games that have neither violence nor sexism.
Afterward, all players were shown one of two photo illustrations depicting a young girl who was the victim of violence. One showed a young man holding the face of a woman in one hand while making a fist with the other. The second photo shows a crying woman with a black eye with a man in the background.
Participants were asked to rate on a scale from 1 (not at all) to 7 (very much) how sympathetic, compassionate and tender (along with other emotions) they felt toward the girl in the photo.
As expected, most of the results pertained primarily to the male players; game playing did not have a significant effect on how much empathy the female players had for the female violence victims.
Reaction
However, gamers have seen these types of studies before and Lizzy Finnegan of games site The Escapist launched an impassioned defence of the medium on Friday, calling the study "severely flawed".
According to the data for the study, 48 of the participants played one of the Grand Theft Auto titles, described in the data as "violent sexist games." Of those 48, 22 were 15 years old, 22 were 16 years old, 3 were 17 years old, and a single participant was 18. Yet both games that these participants were given were recommended for players ages 18 and older. The fact that people universally deemed too immature to play a particular game may have concerning reactions to playing aforementioned game is not particularly groundbreaking – otherwise all games would be recommended for all players.
Finnegan points out that the control games are all rated 10+ and therefore obviously more suitable for 15-year-olds.
She adds that the study's conclusion line – "Unfortunately, it appears that GTA might make the world a worse place for females" – cannot be made while only tracking decreases in empathy and by not using a control group old enough to legally buy the game.
The study itself notes that it did not track feelings of violence to women, only a decrease in empathy.