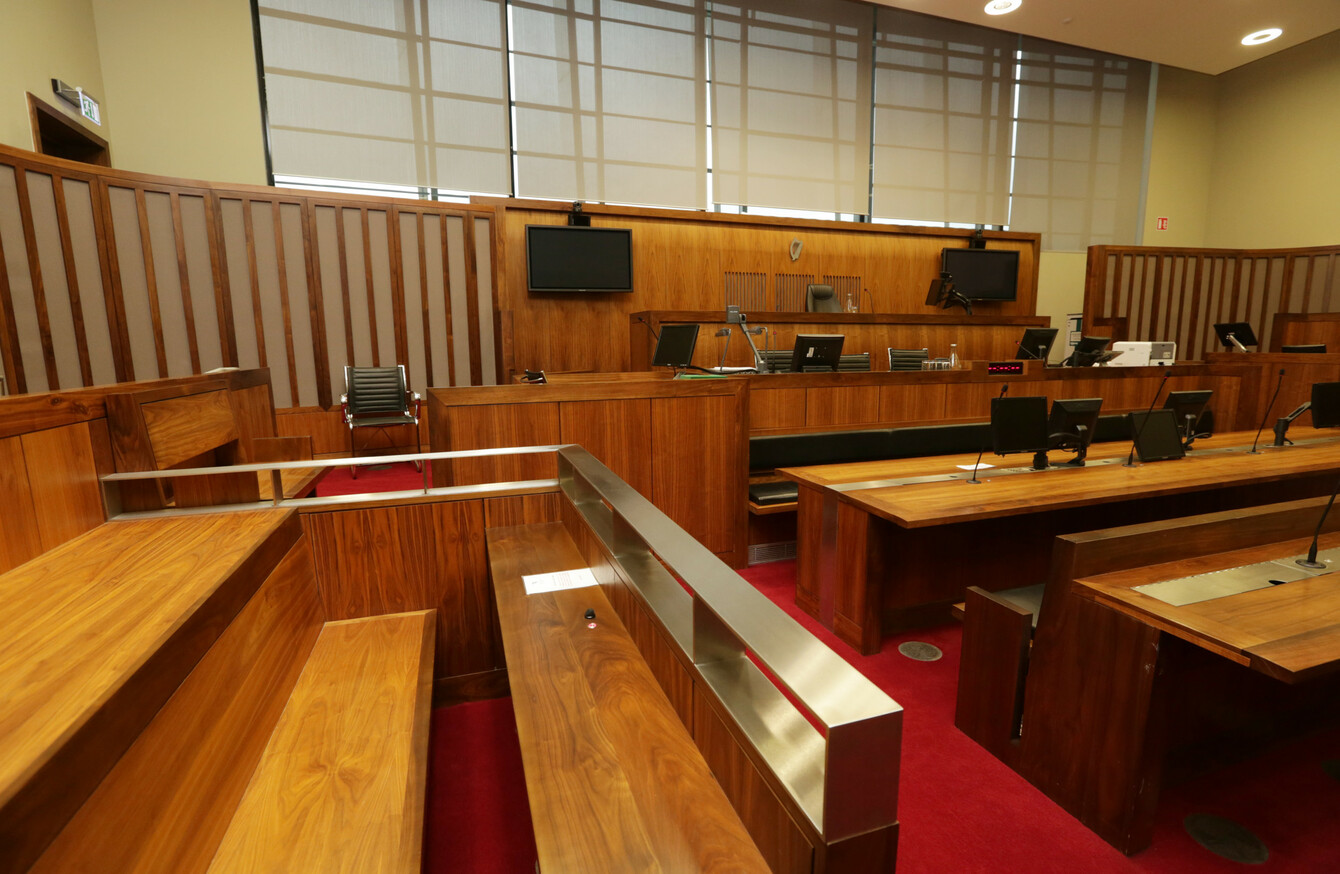 Image: Laura Hutton/Photocall Ireland
Image: Laura Hutton/Photocall Ireland
A MAN WHO raped his 41-year-old niece as she slept in her own home on Christmas night 2014 has been jailed for five and a half years.
The 62-year-old Dublin man, who is a grandfather and cannot be named in order to protect his victim's identity, later claimed to have taken a lie-detector test about the incident and claimed that the sex was consensual.
After a four-day trial at the Central Criminal Court last month, a jury convicted him of raping the woman. He had pleaded not guilty to the offence.
At a sentencing hearing last week the court heard the woman only reported the case to gardaí three months after the offence when she discovered her uncle had circulated a letter to his family with a lie-detector test attached.
Her uncle had claimed that his niece had participated in consensual oral sex which led to sexual intercourse.
Custodial sentence
Mr Justice Tony Hunt said at last week's hearing that the man had made a "catastrophic misjudgement, followed by a second catastrophic misjudgement", and that the only option for such an offence was a custodial sentence.
"God knows what he thought he was doing; there was nothing in the background relationship between these two people to suggest anything," said the judge.
Mr Justice Hunt said it was an "astonishing" feature of the case that the victim was "prepared to leave it lying, and he went out looking for trouble".
Today Mr Justice Hunt noted the "profound effect" the offence had had on the victim. He said the family had been happy and close and this has been "shattered irreparably" by the conduct of the accused man.
Mr Justice Hunt took into account in mitigation that the accused man had been of very significant previous good character, was going into custody for the first time at a relatively advanced age and that he had medical issues.
He noted the offence was a single incidence and did not involve repeated sexual offending.
Five and a half year sentence 
Mr Justice Hunt imposed a five and a half year sentence, noting the case was "a terrible tragedy for all concerned."
Desmond Dockery SC, prosecuting, said the woman was part of a closely-knit extended family which was now "sundered" because of the rape.
The man cooperated with gardaí but maintained his version of events which was rejected by the jury.
The woman, who was not present in court, wrote a victim impact statement which was read out on her behalf.
She said she was attending counselling to help her deal with the trauma she had endured, but that she didn't think she would ever understand why this "horrible crime" had happened to her.
She said she did not think she would ever be able to be in a relationship again and that her own and her children's lives had been changed forever.
"This happened to me in my own home; a place where you're supposed to feel secure and safe – I no longer feel safe in my own home," she said.
She said she had trusted her uncle who had been "like a brother", but that he had violated her.
"People used to describe me as positive, happy-go-lucky and confident, but I'm the opposite of that now," she said.
The woman said she had repainted and redecorated her bedroom so many times but remained haunted by what happened to her. She said the trauma had totally destroyed her parents and that their health had deteriorated.
Sean Gillane SC, defending, said the man had no previous convictions and had worked all his life since leaving school early.
The court heard the man was "good and decent" father and was deeply committed to his wife. He has had poor health in recent years including a heart attack.