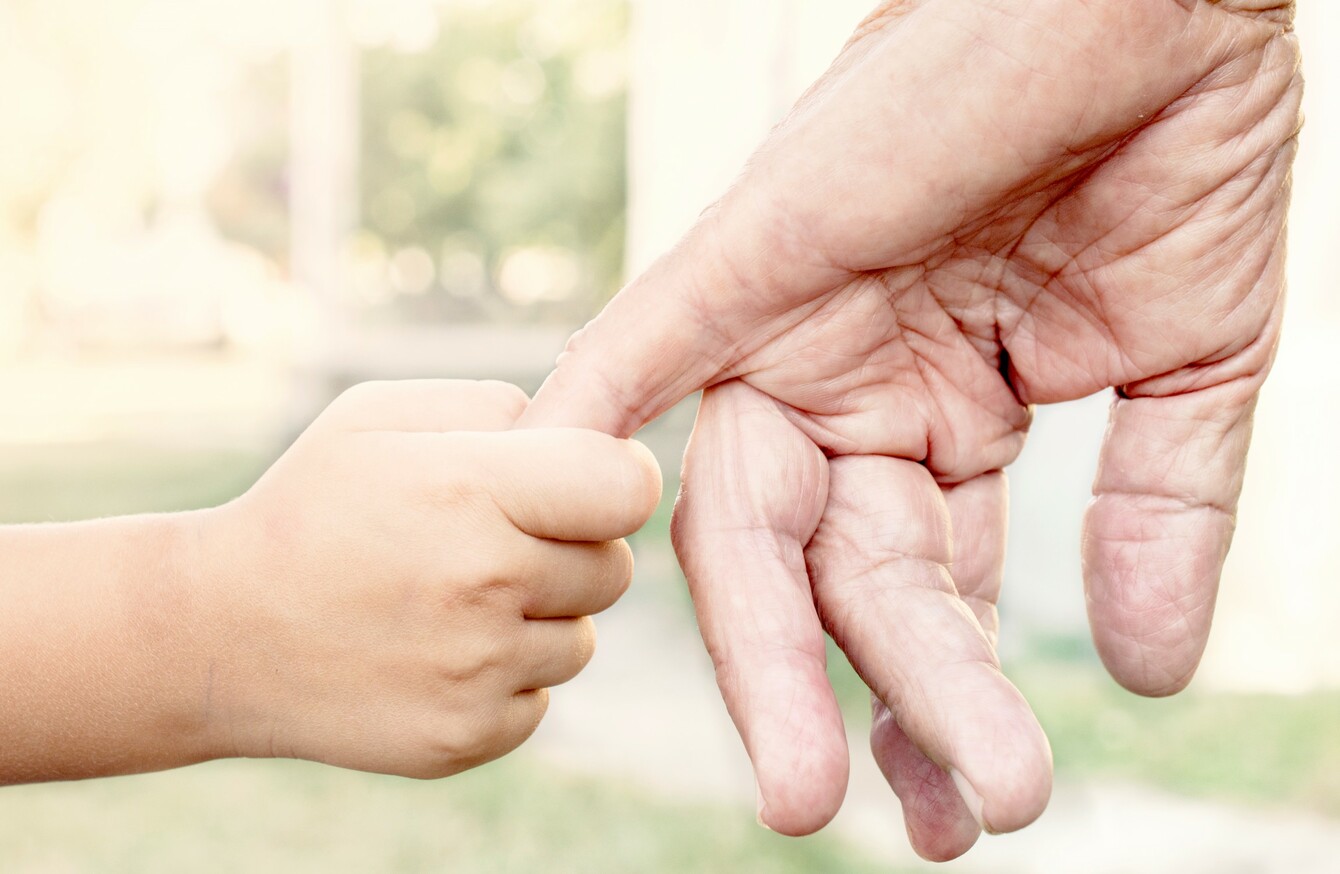 Image: Shutterstock/Family Business
Image: Shutterstock/Family Business
WHEN IT COMES to grandparents caring for children in Ireland, experts agree decisions are made very much on a case by case basis.
When a parent is unable to look after their child, or a report is made to social services, the child is placed in foster care. Relatives are the first port of call for social workers – of the more than 6,000 children currently in foster care, one third of them are cared for by relatives, including grandparents.
But while research shows that children tend to do better when placed with relatives, the process for becoming a foster carer is just as rigorous for grandparents hoping to formally take care of a child.
In the light of a case reported by TheJournal.ie today, in which a child was removed from his 66-year-old grandparents on age grounds, we look at the issues facing grandparent carers.
Assessment
"A full assessment includes a detailed look at the foster carer's current situation," said Catherine Bond, CEO of the Irish Foster Care Association, which provides support to foster carers across the country.
There are Garda background checks, medical records will be assessed, references need to be supplied and the entire context of the household is taken into account. Social workers need a complete picture of the family being considered.
Following the assessment, a decision is made by a foster care committee as to whether the foster carers are suitable or not.
"The best interests of the child are paramount, and relative care can often work out as the most suitable option," said Bond.
Age
Tusla, the Child and Family Agency, told TheJournal.ie there are guidelines in operation that state it is preferable not to place a child in a home where there is a 40-year age gap or more between the carers and the foster child.
This is not mentioned on its website, which says foster carers are "a diverse group of people who come from all walks of life".
However, Tusla says in all cases it is "vital" that foster carers can "provide a stable, nurturing and loving environment for children", can "relate well to and have respect for children".
They must be willing to attend training courses and not have a Garda record for violent or serious offences.
The Citizens' Information Board specifically says that age is not an issue when it comes to fostering.
"There are no maximum age limits for foster carers," it says. "In making a decision about suitability as a foster carer, every effort is made to ensure that those selected are suitable. In other words, the decision to place a child with a particular foster carer is on the basis of the individual child and their needs and each cases is judged on its own merits."
Currently, foster carers are given a weekly rate of €325 for a child under the age of 12 and €352 for child over 12.
In 2014, Tusla launched a national campaign to recruit more foster carers after it emerged there was a national shortage of homes for children in need.
Of the more than 6,000 children in the care of the state, about 90% are in foster care, meaning many more foster homes are needed.
Study
A study released earlier this year found some grandparent carers feel taken for granted by social services and are missing out on vital supports.
The study, which looked at grandparents who have assumed full-time care of children due to drug-using parents – found the grandparents often felt that they were being taken for granted by social services.
In the study, Caring for Grandchildren in Kinship Care, grandparents expressed "considerable dissatisfaction" with the support they received and the lack of collaboration between the addiction treatment and child protection arms of the HSE.
#Open journalism No news is bad news Support The Journal

Your contributions will help us continue to deliver the stories that are important to you

Support us now
"In many instances grandparents experienced financial difficulties as a result of their caring role and had difficulty navigating the bureaucratic maze of state services when trying to seek financial help from support services," the report said.
One of the study's authors, Dr Shane Butler of Trinity College Dublin, said some grandparents in the study had been approved as foster carers, but others had not and received no financial support.
"It's not a level playing field and not everyone is treated the same way," he said.
Guardianship
Under certain provisions of the new Child and Family Relationship Act that came into effect in January this year, grandparents can now apply for joint guardianship directly to the courts.
The grandparent must have been providing for the child's day-to-day care for at least a year and there must be no parent or guardian who is willing or able to care for their child.
"Under the Act, the grandparents can go directly to the District Court and apply for guardianship," said Beatrice Cronin of Treoir, the national federation for unmarried parents and their children.
The judge takes several different factors into account and hears evidence from both the grandparents and from Tusla before coming to a decision. Even if the judge decides against the grandparents, they should still have access to the child in terms of visiting.
Cronin said grandparents have the right to appeal decisions, including those made by foster care committees. In such cases, the judge must also ensure the child has the opportunity to make their views known.
It is understood that fostering grandparents can also apply for guardianship, provided they meet the criteria.
"But the law is still very new in this regard and much of it has yet to be tested," Cronin said.