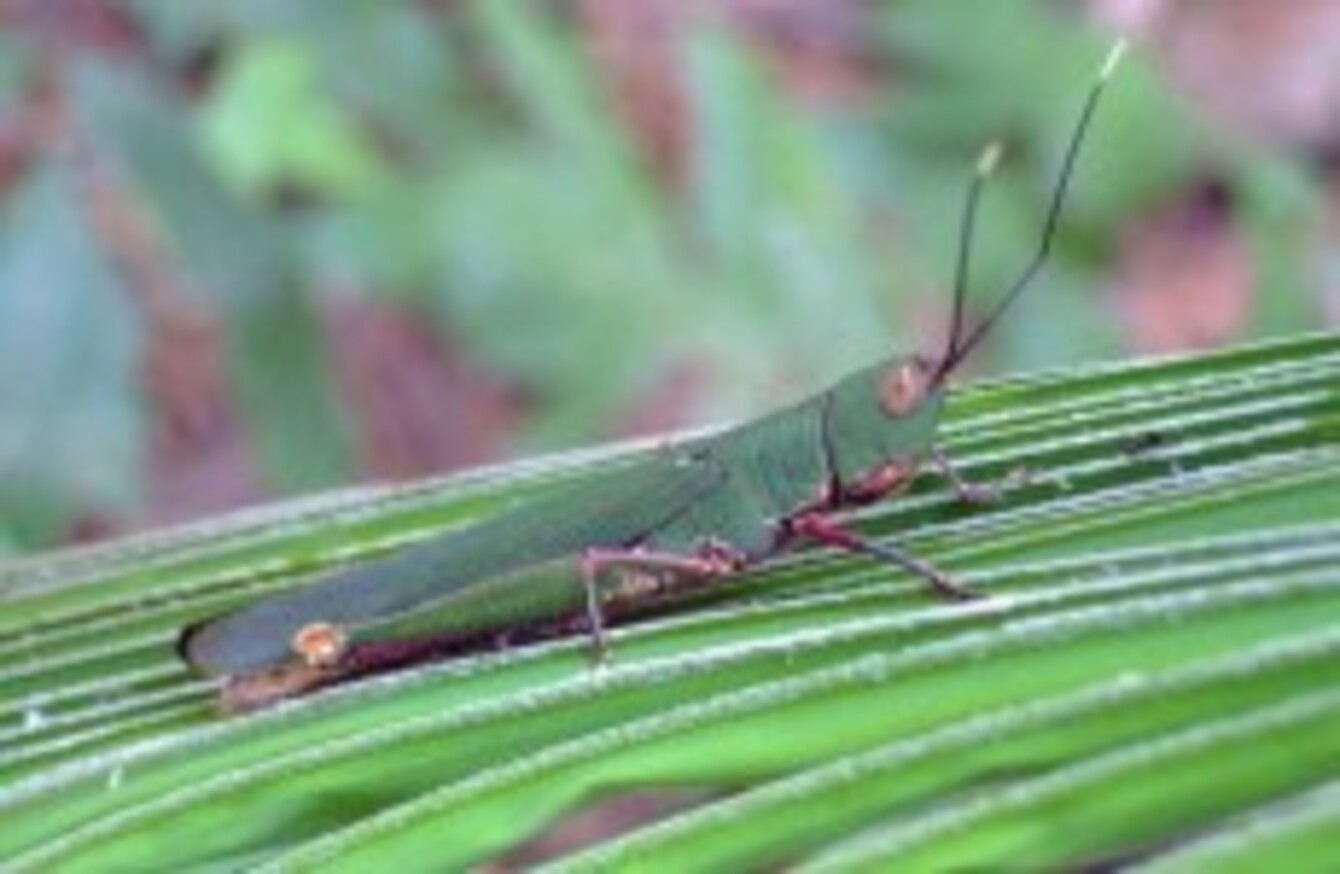 Image: Susan Daly/TheJournal.ie
Image: Susan Daly/TheJournal.ie
RESEARCHERS FROM TRINITY College Dublin have discovered that the bones of certain insects and crabs are designed in such a way as to make them stronger than those of humans.
The exoskeletons of grasshoppers and crabs – indeed, all arthopods – are made of cuticle. Professor David Taylor of TCD's Bioengineering centre said that this exoskeleton "protects the animal like a knight's suit of armour". Cuticle, he explained this week, is one of nature's toughest materials.
An interdisciplinary team examined why the exoskeleton is so effective – and found that the legs of the aforementioned grasshoppers and crabs have the ideal shape to resist bending and compression. If human legs were built the same way, they could be twice as strong, the research found.
Professor Taylor and colleague Dr Jan-Henning Dirks used a special computer-tomography machine to generate X-ray images of insect legs and compared that data to that collected from crabs and human bones. The results were published in an article in the Journal of the Royal Society, Interface. In it, they stated that human leg bones are thick-walled tubes while the legs of insects and crabs have proportionately a much thinner wall.
Taylor said:
This relation of wall thickness to radius can tell us a lot about the mechanical stability of the structure. Imagine the bones as simple tubes. Now, if you had a limited amount of material, what would you do? Would you make a thin solid rod or a hollow, thin walled tube? When compressed, the rod might easily bend like a straw, the hollow tube however might buckle like a beer can.
The team found that the leg-shape of crabs "represents an ideal compromise to resist both the bending and compression forces the crab experiences when walking under water." The grasshopper leg is optimised to withstand the bending force when it jumps. The human thigh bone, however, was less able to deal with bending pressure.
You can read the paper here and decide for yourself if an exoskeleton (rather than the endoskeleton we have now) would be the best design for a human…