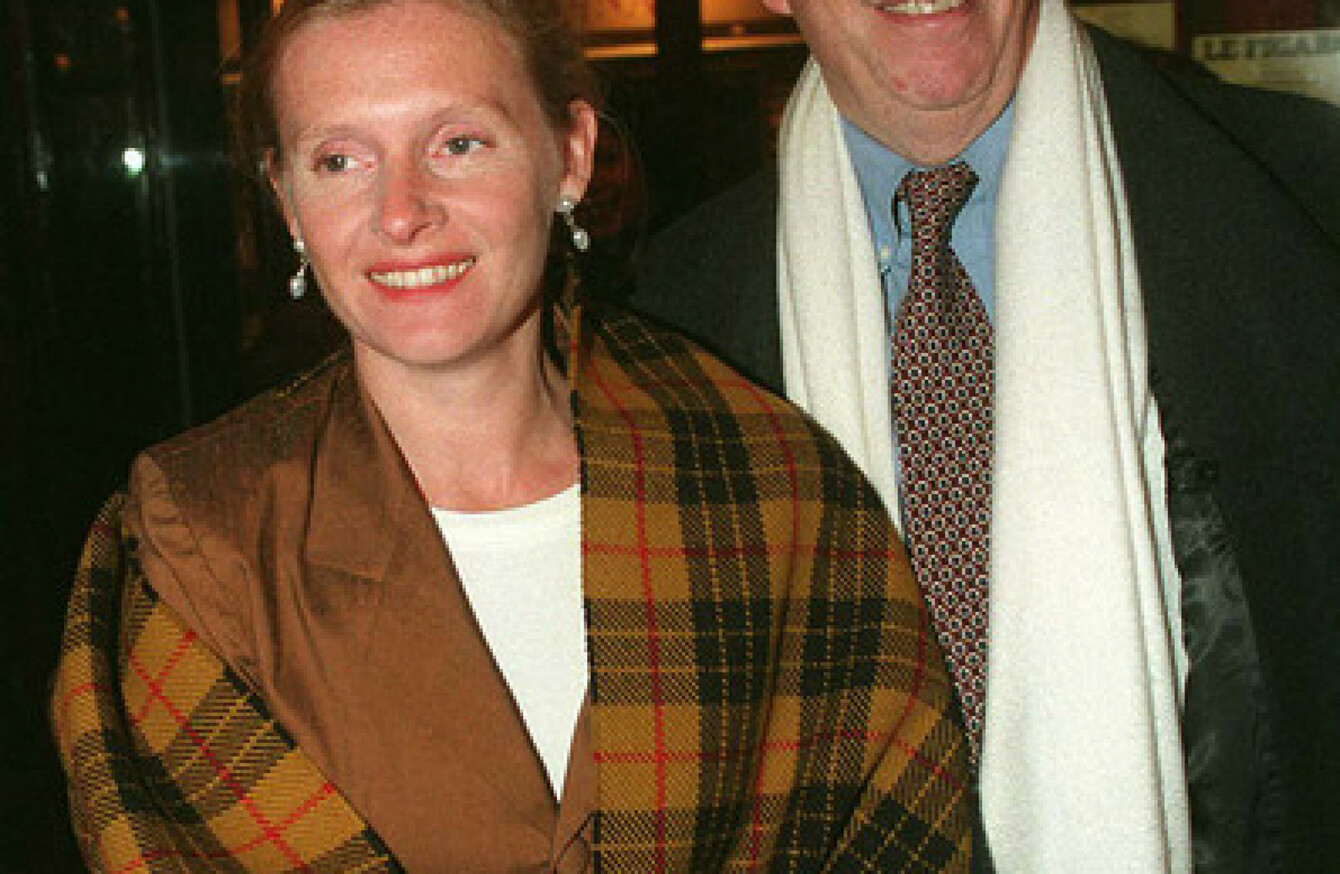 File Photo: Sophie and Daniel Toscan Du Plantier
Image: Rollingnews
File Photo: Sophie and Daniel Toscan Du Plantier
Image: Rollingnews
GSOC, THE POLICING watchdog, has said it has grave concerns that a large number of original statements and exhibits relating to the murder investigation of Sophie Toscan du Plantier are missing.
The report published today said that it is GSOC's view that a lack of administration and management are the "likely explanation for this state of affairs" and that no evidence of corruption was found.
The Garda Ombudsman Commission's report follows the completion of the investigation into the complaints of Ian Bailey, Catherine "Jules" Thomas and Marie Farrell in connection with the murder of Sophie Toscan Du Plantier.
Some of the complaints included that Ian Bailey and Catherine Thomas were falsely arrested for the murder and that Marie Farrell was intimidated into making false complaints against Ian Bailey including signing blank witness statements.
Sophie Toscan Du Plantier was killed in West Cork in December 1996. Her body was found in a laneway at her home near Schull on 23 December.
Missing evidence 
The watchdog found that there was a lack of forensic material obtained from the scene, "particularly given the precise nature of the murder and the state in which the body of Madame Toscan Du Plantier was discovered".
It was reported to GSOC that extensive searches had been carried out by An Garda Síochána for the missing items, which include:
A blood-spattered gate taken from close to where Madame Toscan Du Plantier's body was found.
A French wine bottle found four months after the murder in a field next to the scene.
A black overcoat belonging to Ian Bailey.
The original memo of interview of Jules Thomas following her arrest in 1997.
An original witness statement from Marie Farrell provided on 5 March 2004.
An original witness statement from Jules Thomas dated 19 February 1997.
Missing pages
Missing pages from the garda"Jobs Book" in relation to the murder investigation are of the most concern GSOC as the specific pages missing are from an area of the book when Ian Bailey seems to have first been identified as a potential suspect in the murder by gardaí – and as such, "they are potentially very significant".
Job books are meant to form a complete record of all activity undertaken in a major or critical incident along with the rationale for the decisions made.
The report stated that as the hard-backed book had a glued spine "it would not be possible for pages to simply fall out of the book by accident and for them to be removed, this would have to have been a deliberate act".
#Open journalism No news is bad news Support The Journal

Your contributions will help us continue to deliver the stories that are important to you

Support us now
GSOC has stated that it was not entirely clear from statements provided who was in charge of the investigation at any particular moment in time and who was ultimately responsible for strategic decisions.
The watchdog also said that due to a lack of cooperation for a number of gardaí it was not possible for it to fully establish some of the details pertaining to the arrests of Ian Bailey and Jules Thomas.
GSOC has found that while there was evidence of a lack of administration and management of aspects of the investigation into the murder of Du Plantier, there was no evidence of the high-level corruption by gardaí alleged by the complainants Ian Bailey, Catherine Jules Thomas and Marie Farrell.
The watchdog has said that it also found no evidence that Marie Farrell was coerced or intimidated (as alleged by Ian Bailey and Marie Farrell) into making false statements against Ian Bailey.
"A phone call listened to in the course of the investigation could be seen as evidence of a relationship between Marie Farrell and an investigating garda that was not coercive," the report said.
GSOC concluded that it was not able to substantiate other serious allegations such as that a witness had been provided with illegal drugs by gardaí, though the telephone calls which have been reviewed noted that drugs were mentioned by the witness himself.