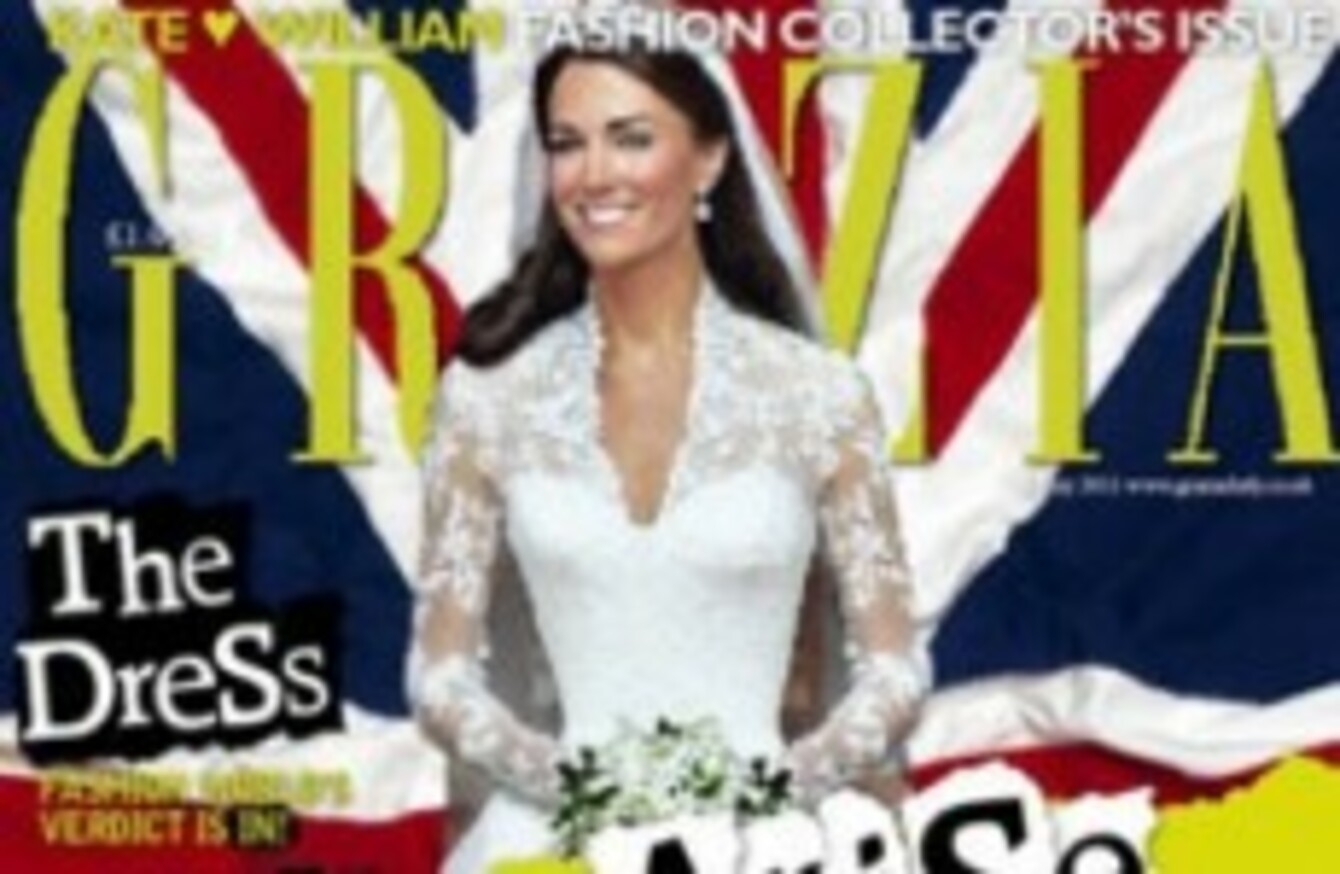 GRAZIA MAGAZINE HAS admitted it did photoshop the front cover photograph of Kate Middleton on its 9 May edition.
But the Guardian reports that it was a mistake that happened during the production process.
The fashion magazine says that it digitally altered the original photograph of the Duchess from her wedding – in order to crop her husband out of the photo.
Its statement came after a complaint to the Press Complaints Commission about the image.
But in mirroring her left arm and placing it in the photograph to replace her right arm, her waist was unintentionally whittled, Grazia says.
In a statement the magazine said that it takes the issue of women's body image "very seriously" and that it did not make any changes to the image with the aim of making the Duchess look thinner.