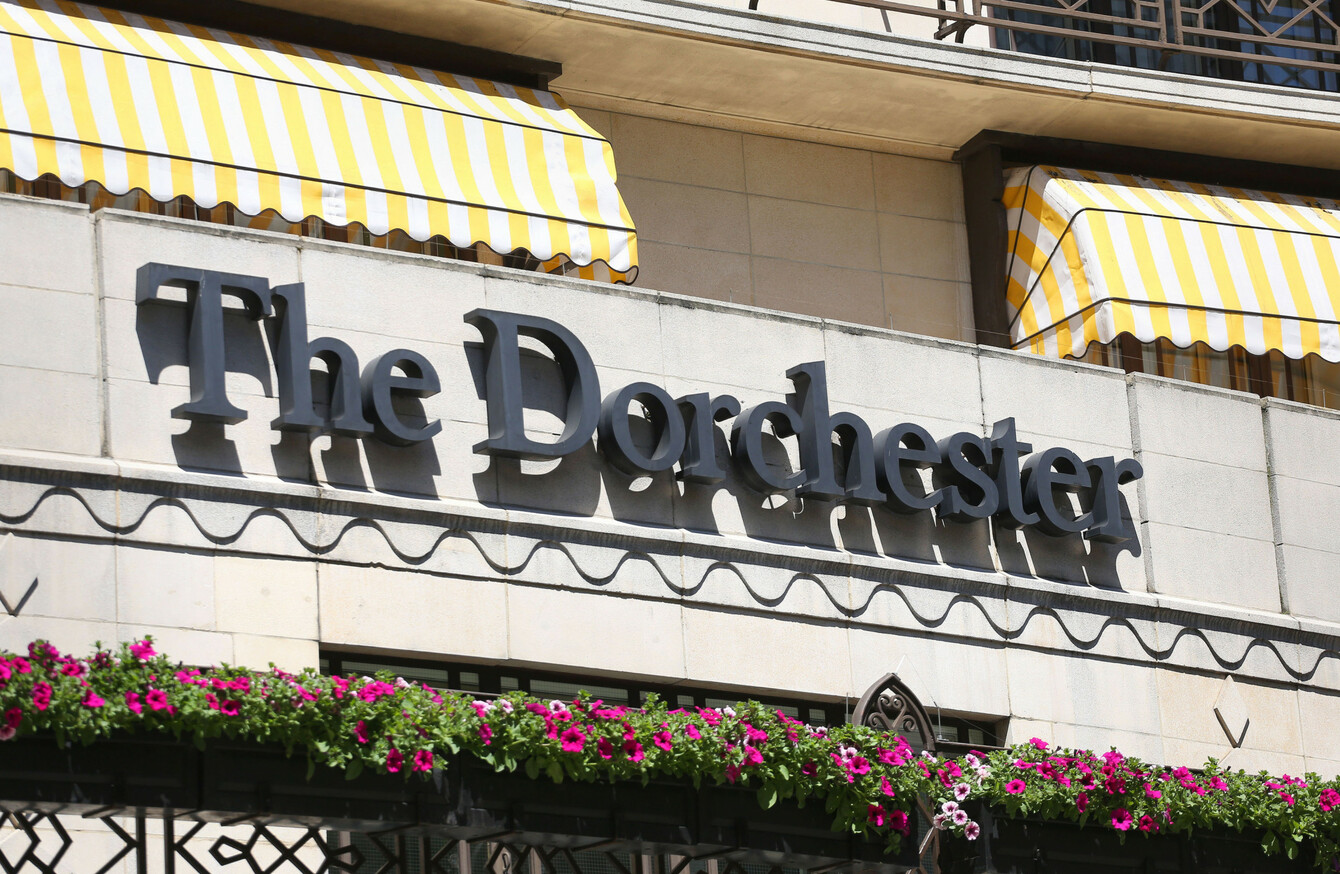 The men's only event was held at The Dorchester in London
Image: Philip Toscano/PA Images
The men's only event was held at The Dorchester in London
Image: Philip Toscano/PA Images
GREAT ORMOND STREET Hospital's board of trustees will consider whether to retain the hundreds of thousands of pounds raised at the Presidents Club, which was hit by scandal after a number of sexual harassment claims were made last month.
This question of whether or not to keep the money will arise at a meeting of the trustees next month.
On 18 January, the annual event that raises millions of pounds for children's charities, including Great Ormond Street Hospital, was hosted at Mayfair's Dorchester Hotel.
The male-only event was attended by 360 figures from British business, politics, finance and the entertainment industries. Two reporters for The Financial Times went undercover and joined 130 other specially-hired hostesses for the evening.
The two reporters and other hostesses at the event have revealed accounts of being subject to harassment, groping and other inappropriate behaviour from the event's attendees.
Last month, Great Ormond Street Hospital said it would return its previous donations from the Presidents Club, with a spokesperson commenting: "We are shocked to hear of the behaviour reported at the Presidents Club Charitable Trust fundraising dinner. We would never knowingly accept donations raised in this way.
All monies raised in our name go to support vital work. However, due to the wholly unacceptable nature of the event we are returning previous donations and will no longer accept gifts from the Presidents Club Charitable Trust.
Although the hospital was not a beneficiary of last month's meeting of the Presidents Club, it has received over half a million pounds from the events since 2009.
Many of the other donors to the hospital are said to have been furious at this statement, with some threatening to withhold future funding to the hospital unless the decision is overturned, Sky News reported.
Giving back the money has also been made problematic with the closure of the Presidents Club in the wake of the scandal.
In a statement today, however, Great Ormond Street signalled that it was now considering its position.
A spokesperson said: "Guiding all our thinking is our aim to maximise the support to the hospital and the families it cares for.
We can confirm that we are in discussions with the Charity Commission and are scheduled to meet them later in the week.
Following this meeting and taking into account the latest developments with the Presidents Club… and feedback from our supporters, we will consider our position at our March trustee meeting.