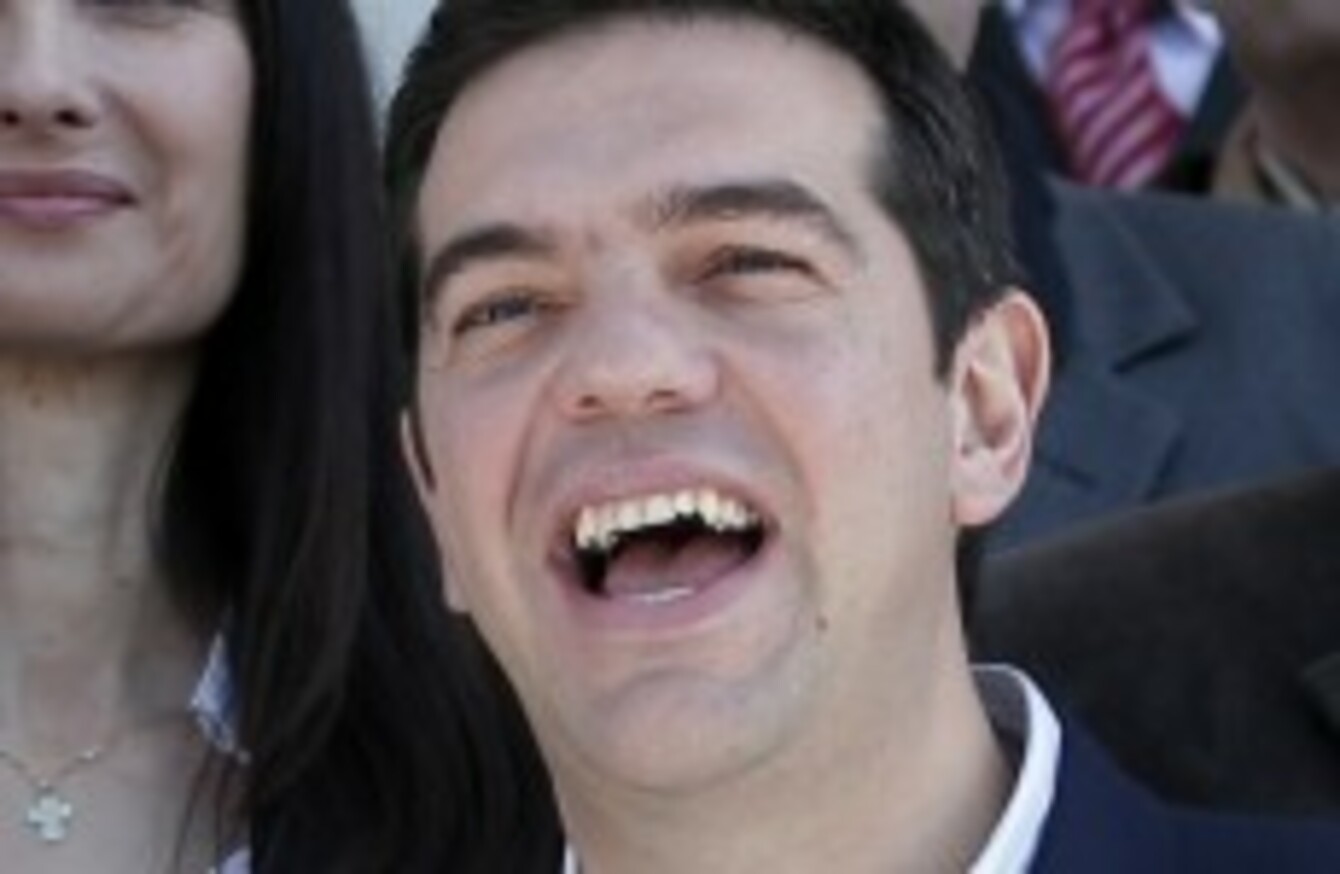 Image: Press Association/Lefteris Pitarakis
Image: Press Association/Lefteris Pitarakis
GREECE'S NEW LEFT-WING government has wasted no time in implementing a number of changes.
The newly elected Syriza party has already made a number of moves to reverse the austerity the country has had imposed upon it over the last number of years.
Greece's new labour minister has stated that the minimum wage will be hiked by 10% from around €680 a month to over €750.
Yesterday the country also announced the halting of the sale of two-thirds of the State-owned Port of Piraeus.
The new Greek government will be required to come to the table to renegotiate the country's €240 billion IMF/ EU bailout – talks that will involve German Chancellor Angela Merkel as well as European Central Bank and European Commision functionaries.
The Banks 
Today Greece's four main banks saw the value of their shares fall sharply.
Syriza's election has triggered a drop of more than 25% in each bank. Piraeus Bank closed down 29.3%, Alpha Bank shed 26.8%, Eurobank slid 25.9% and National Bank was down 25.5%.
These four banks have been recapitalised twice since 2010. Speaking to AFP about the fall in share prices today, Christopher Dembik, a Paris-based economist at Saxo Bank, said:
Investors are worried about the state of the banks but they have been doing badly since the start of the debt crisis because the sector has never really been re-structured, unlike what has been done in Spain.
Overall Greek stocks fell by 9.2% putting them at their lowest level since 2012. 
Additional reporting from AFP