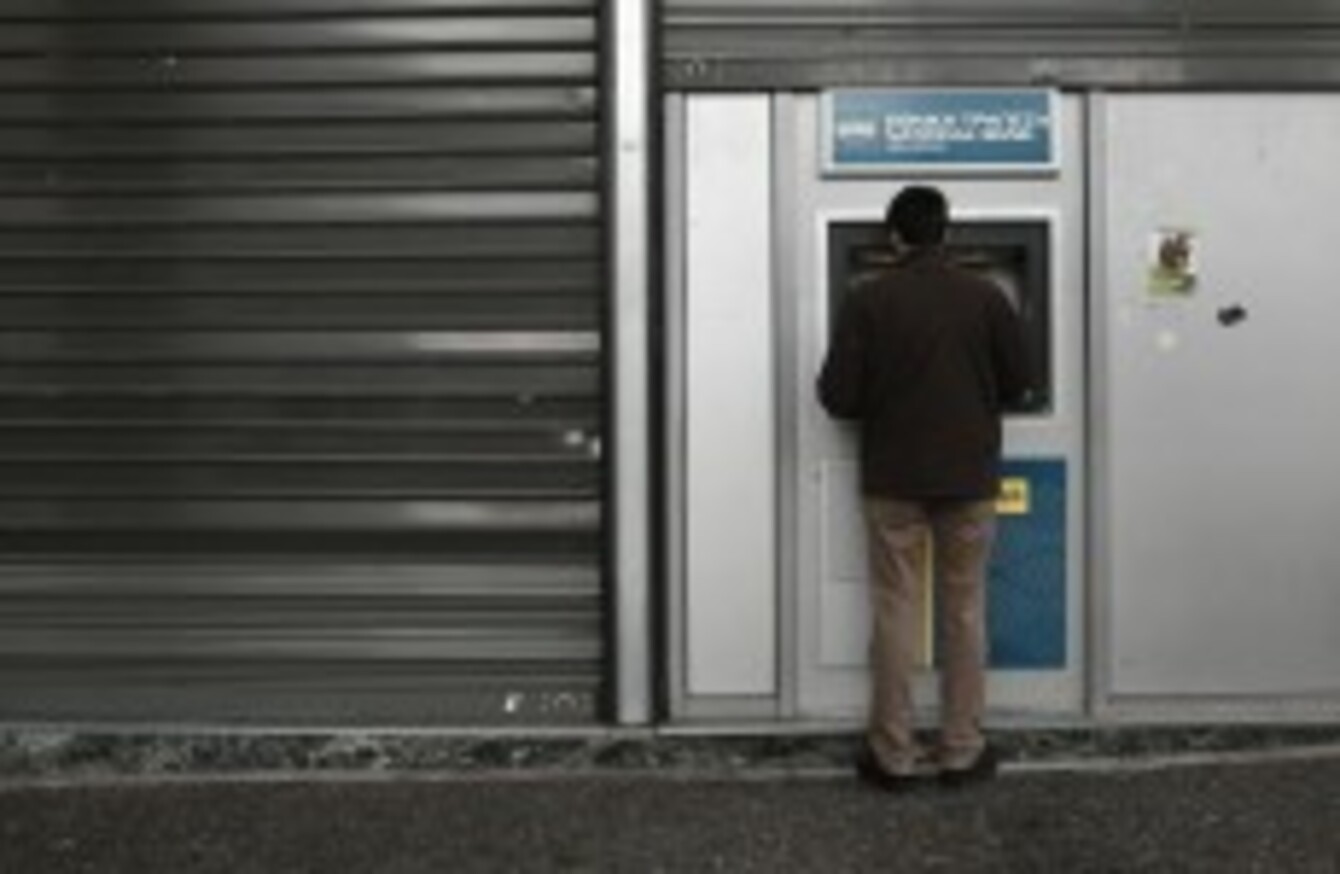 A man uses an ATM outside a National Bank branch in central Athens.
Image: AP/Press Association Images
A man uses an ATM outside a National Bank branch in central Athens.
Image: AP/Press Association Images
GREECE GOES INTO talks with its eurozone partners today, demanding changes to a massive international bailout which could lead to its exit from the single currency bloc and into the unknown.
In the worst case scenario, a chaotic "Grexit" could jeopardise the whole euro project but analysts say this is very much less likely now than it was at the height of the debt crisis three or four years ago.
Brussels is in favour of a straight rollover of the current programme that ends this month, but new hard-left Greek Prime Minister Alexis Tsipras won office last month on a promise to ditch it outright for damaging Greece, not helping it.
Within two weeks, Greece will be unable to access international funds, which could cause a run on its banks.
Without the bailout's financial support, Greece faces bankruptcy — and a possible exit from the eurozone, a development that could further damage Greece's economy at least in the short-term, and throw global financial markets into turmoil.
That leaves the most likely option a deal to cover Greece's short-term finance needs until it gets to the point where the economy is growing fast enough to cope with a crippling debt burden, analysts say.
"We don't need money, we need time to realise our reform plans," Tsipras was quoted as saying by German news weekly Stern on Sunday.
I promise you Greece will be a different country in six months.
Tens of thousands of Greeks took to the streets on Sunday in support of their government calling on Brussels to loosen the noose of austerity.
Tsipras spoke by phone with European Commission President Jean-Claude Juncker on the eve of the crucial eurozone finance ministers' meeting.
"President Juncker is making a last effort in an extremely difficult situation," an EU official told AFP.
German approval will be key to any deal when the two sides sit down at 2pm.