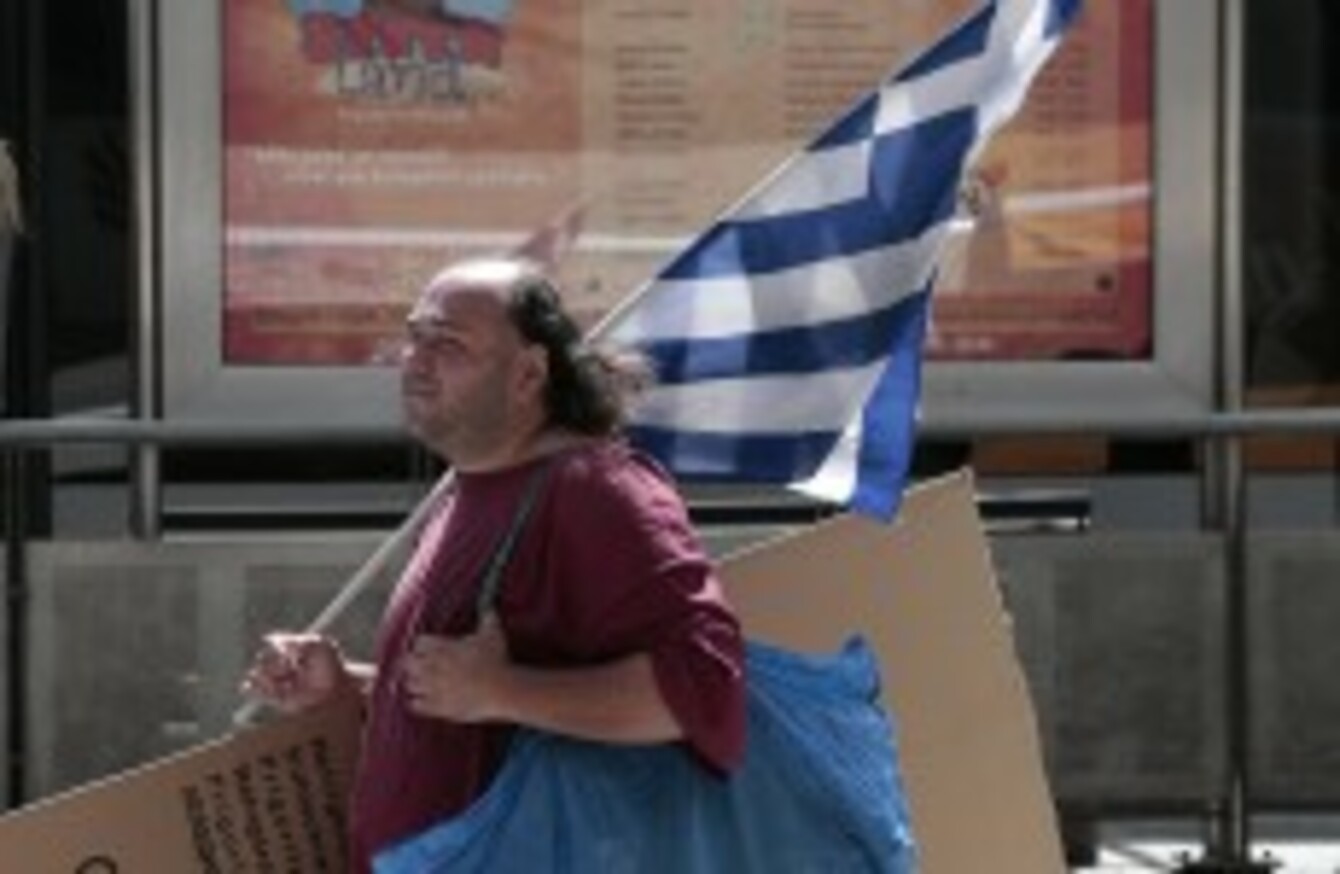 Image: AP Photo/Dimitri Messinis
Image: AP Photo/Dimitri Messinis
GREECE HAS MET the deadline for the first of two interest repayments due to the IMF this month amid claims the country has been running in "de facto domestic default" for months.
The country's finance ministry said today it made the €200 million payment ahead of a another, €750 million interest bill falling due on Tuesday.
It comes as Greek leaders try to strike a deal with the nation's EU-IMF creditors that would unblock €7.2 billion more in bailout funds for the cash-strapped country.
The talks have hit a roadblock over what policy changes, from slicing the country's pension bill to trimming its public service and lifting taxes, the anti-austerity Syriza government will agree with lenders.
The Greek administration yesterday pointed the finger at its creditors for having "serious divergences and contradictions" that were holding up the negotiations.
Domestic default
But despite the government insisting it would continue to make its payments on time, news emerging from the troubled economy suggest it's already in far worse trouble than would appear.
The BBC reported some state-funded workers were months behind on their salaries, while the government was also putting off paying medical staff for their on-call time.
Government contractors from book publishers to military suppliers complained they were being told to wait before they got their money.
Everyone in my sector used to fight hard to do business with the state: it was profitable and safe," one said. "Now, the government is the worst customer."
#Open journalism No news is bad news Support The Journal

Your contributions will help us continue to deliver the stories that are important to you

Support us now
Sacked workers re-hired
Meanwhile, the Greek government has overturned laws that led to about 13,000 civil servants in jobs like the municipal police force, cleaning and school caretaking being sacked, the Financial Times said.
It also axed annual appraisals in the public service and merit-based promotions, with government minister Giorgos Katrougalos declaring the move "a Band-Aid to repair the most extreme injustices and restore legality to the system".
The cuts were brought in by the previous government as part of its €240 billion bailout deal.
- With AFP