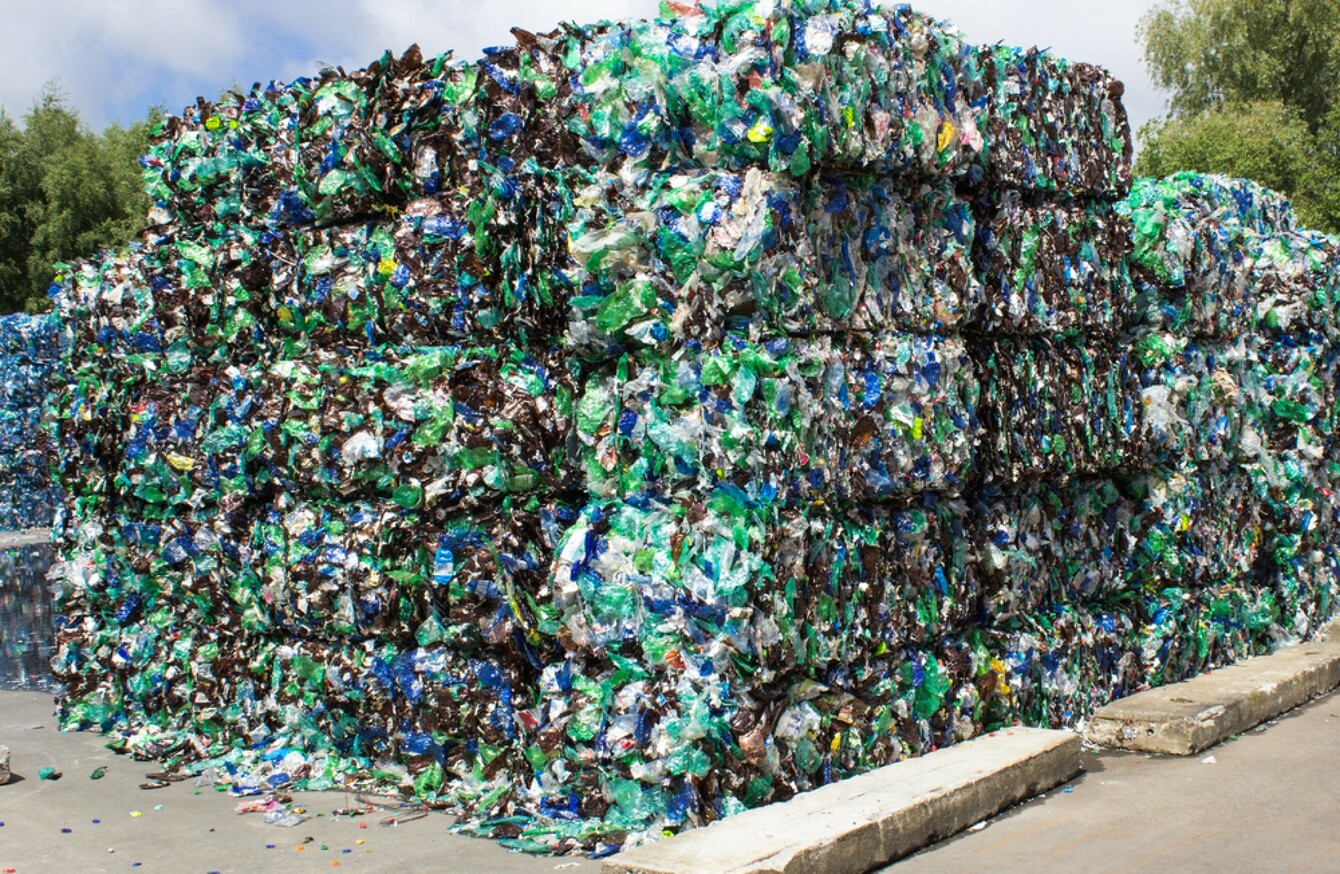 Image: Shutterstock/Martina RoLi
Image: Shutterstock/Martina RoLi
EARLIER THIS WEEK, the Green Party launched the Waste Reduction Bill 2017 which proposes a new set of measures aimed at improving how Ireland recycles its waste.
"We've been looking at this for years," party leader Eamon Ryan told TheJournal.ie. "The way we do things now is just not working. It's time we introduced something a little different."
The bill has two main aspects. One is introducing a recycling deposit scheme for plastic bottles, glass bottles and cans. The other is banning single-use, non-compostable plastics such as coffee cups.
"Back in the day," Ryan said, "you used to be able to bring back your glass bottles and get sixpence or something similar. We're looking at doing the same here."
The proposals would see consumers able to avail of a 10c refund if they bring back their plastic bottle, glass bottle or can.
This 10c charge would be levied on the cost of manufacture so the consumer should not bear this cost, Ryan said.
The Green Party leader said that there are multiple advantages of such a system. According to the most recent Coastwatch survey, drinks container litter is the most widespread and frequent shore litter in Ireland.
In other jurisdictions, such as the Netherlands, Sweden and Finland, that operate a despite scheme rates of recycling in these products are in the 90%+ range.
The party also says that society would make a net gain through employment created by the scheme, reduced need for litter control and compliance with the appropriate EU directives to the tune of €67 million per year.
"With a financial incentive, you get a much higher recycling rate," Ryan said. "It's all about being less wasteful and more careful with your use of resources."
No more cups
The other, slightly more radical, measure in the Bill would see the banning of all non-compostable cups from January 2020.
In reality, this would mean that the vast majority of disposable coffee cups, for example, would be banned in three years' time.
#Open journalism No news is bad news Support The Journal

Your contributions will help us continue to deliver the stories that are important to you

Support us now
The Green Party leader said that since most coffee cups are not recyclable, it creates a needless amount of waste.
Ryan cited reports, such as the EPA's Waste Packaging Statistics for 2013, only 40% of plastic packaging was recycled.
Although this was ahead of European targets, the fact is that most of this plastic packaging goes to landfill.
"When it comes to coffee cups, it's possible to use a more environmentally-friendly alternative, so it's a bit of a no-brainer," Ryan said.
The party now hopes to secure government approval for this "relatively simple bill".
Ryan said: "I think we can get it. I'll be surprised if they don't run with it actually.
The amount of waste generated is intolerable. We need to start treating our environment properly. If we don't, it'll come back on all of us in the end. The government should be the ones taking the lead.