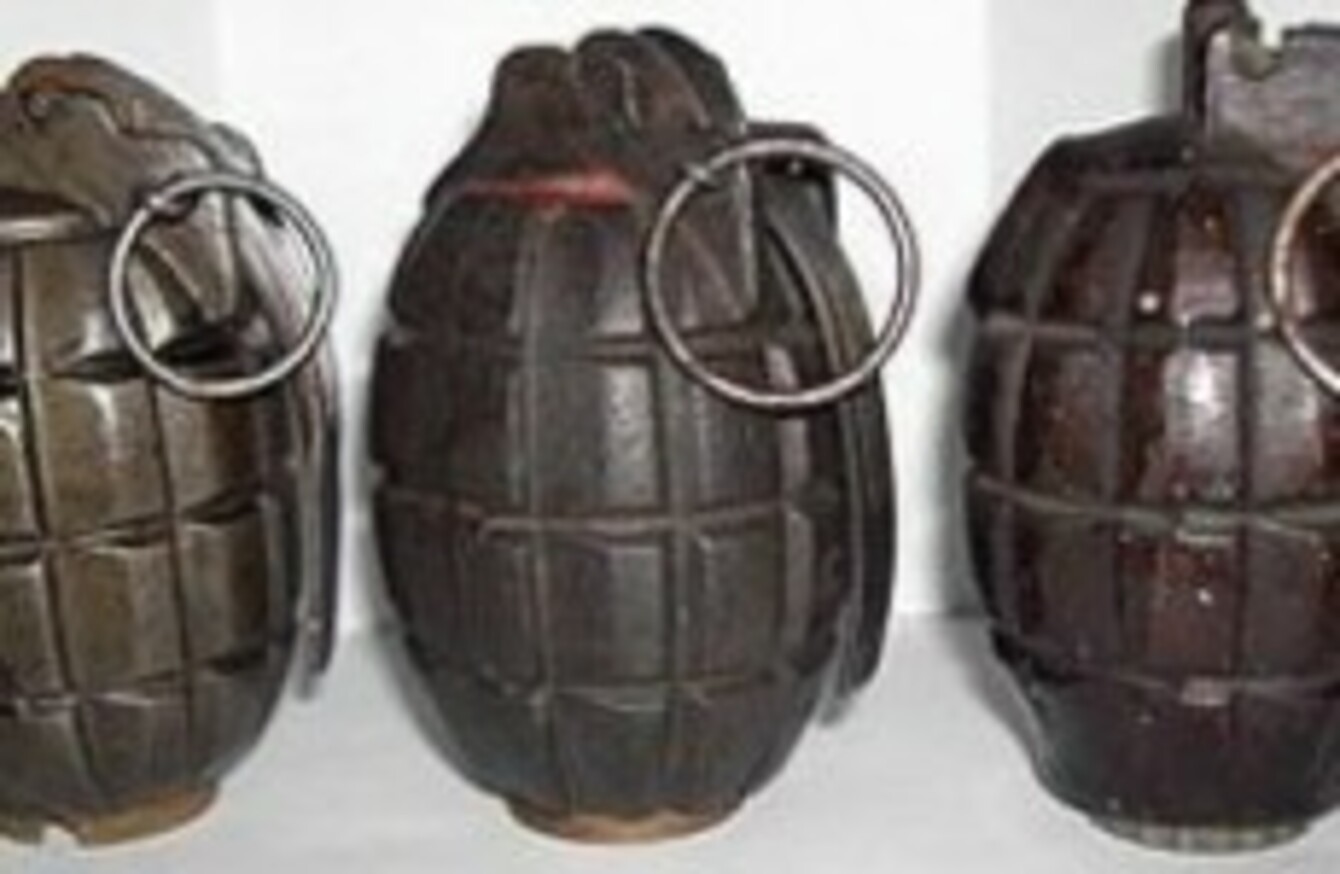 Image: Wikimedia Commons
Image: Wikimedia Commons
THE ARMY BOMB Disposal team rendered safe a historic, yet viable, Mills type grenade in Caherlistrane, County Galway last night.
The Defence Forces deployed the Explosive Ordnance Disposal Team in response to a request from the gardaí after a suspect device was found at a site during renovation of a building in the rural Raheen area outside Caherlistrane.
The team arrived on scene at 10 pm and the device was then safely transported to an open green area for a controlled explosion.
The scene was declared safe at 10.30 pm.
The Defence Forces said that this type of grenade dates from the early twentieth century and could even have been used during the War of Independence, the Civil War and World Wars 1 and 2.