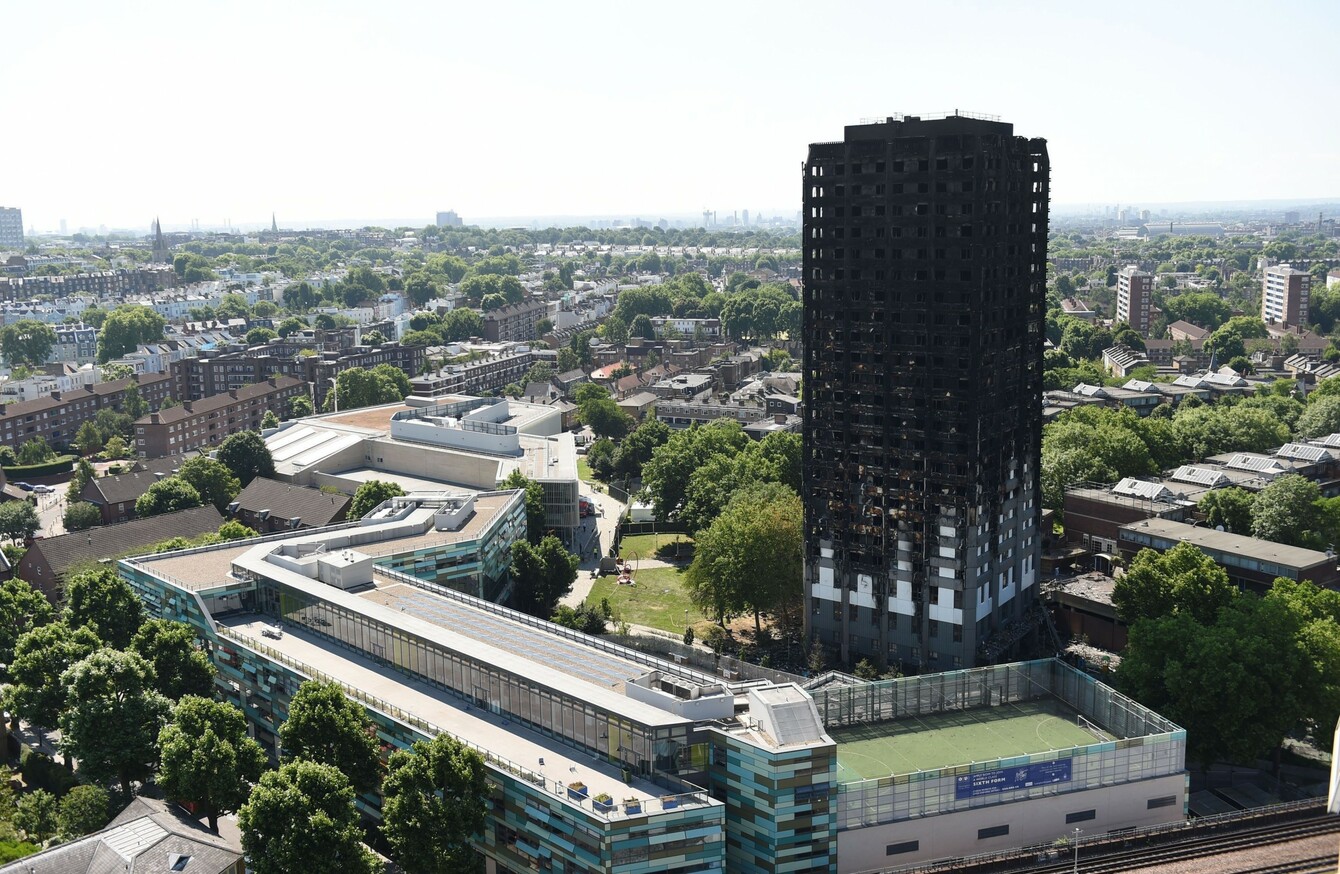 Image: David Mirzoeff/PA Images
Image: David Mirzoeff/PA Images
THE GRENFELL TOWER fire was started by a faulty fridge-freezer before it spread to the building's combustible cladding, investigators said.
Metropolitan Police detective superintendent Fiona McCormack said the outside cladding and insulation on the building failed safety tests.
The Hotpoint FF175BP fridge model that started the fire had not been subject to any product recall.
"The numbers we have of presumed dead, confirmed dead or missing still remains at 79," McCormack said.
Nine people have been formally identified as dead.
McCormack said:
We are also concerned about the fridge-freezer in this matter and we have been working with the Department of Energy, Business and Industrial strategy, who are working with Hotpoint on the safety of that fridge.
We know this fire wasn't started deliberately and we know the fridge-freezer in this matter has never been subject to a product recall before. Further tests are ongoing to that fridge.
She said that they are currently examining the cladding and the insulation behind the cladding, along with how the tiles were fixed to the building.
"The initial tests on the cladding tiles also failed the safety tests. Such are our safety concerns on the outcome of those tests. We have shared our data with the Department of Communities and Local Government and we have ensured that information data has been shared with every council," she said.
Manslaughter charges 
She said that the Metropolitan Police will consider manslaughter charges as a result of the failed tests.
"We are looking at every criminal offence from manslaughter onwards. We are looking at every health and safety and fire safety offences and we are reviewing every company at the moment involved in the building of Grenfell Tower," she said.
Documents and materials have been seized from a "number of organisations" she said.
Victims of the fire
She repeated calls for members of the public that have information about people who may have been in the tower at the time of the fire to come forward.
Metropolitan Police received over 600 emergency calls on the night of the fire.
Some of these calls are over an hour long and are truly harrowing in their content.
They have began to take statements from occupants and visitors of the tower on the night of the fire.
She stated that the immigration status of those in the building would not be investigated.
"I do not want there to be any victims of this tragedy that we do not know about.
"Our priority is to understand who was in Grenfell Tower. We are not interested in people's reasons for being in Grenfell Tower."
The working conditions at the tower at the moment are "difficult and distressing".
McCormack said the recovery of all bodies may take until the end of the year and that they may not find all the victims.